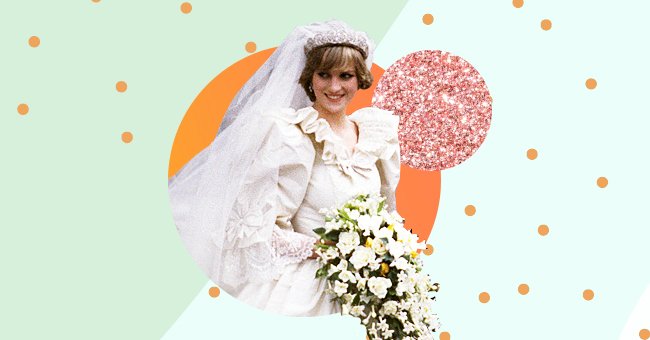 A Look At All the Details Of Princess Diana's Wedding Dress
Princess Diana lived out a fairytale and a tragedy in one lifetime. Her love story with a young prince resulted in a huge wedding that gained attention from a broad global audience.
The royals are known for their grand wedding events that shut down several streets and attract crowds. Britain's most elite have changed the way that people host their weddings and dress for them forever.
Whether it is the cake, floral arrangements, guest list, or the dress, everyone obsesses over royal wedding details. Take a look at one of the most iconic royal weddings of all time and the memorable dress of that day.
The Wedding Of The Century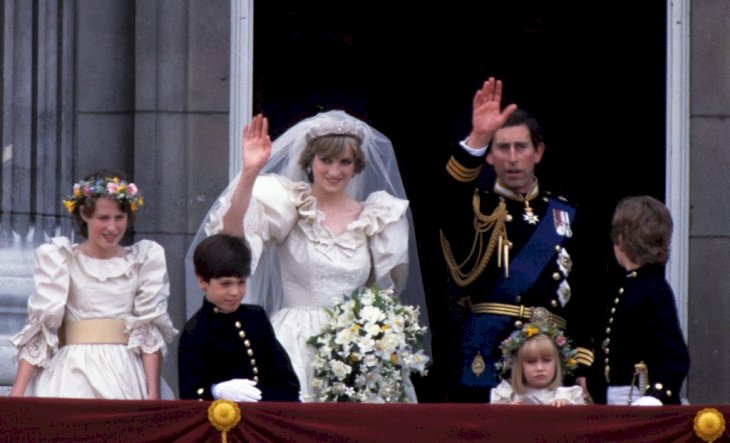 Getty Images
Princess Diana and Prince Charles' relationship was the town's talk when it got put into the public. The prince courted young Diana and finally proposed with the iconic sapphire ring, creating a media frenzy.
Diana always presented as quite stylish and modern, so she had to portray this at her wedding as well. The nuptials raked in an estimate of 750 million curious and excited television viewers worldwide.
Mishaps, Malfunctions And Plan B's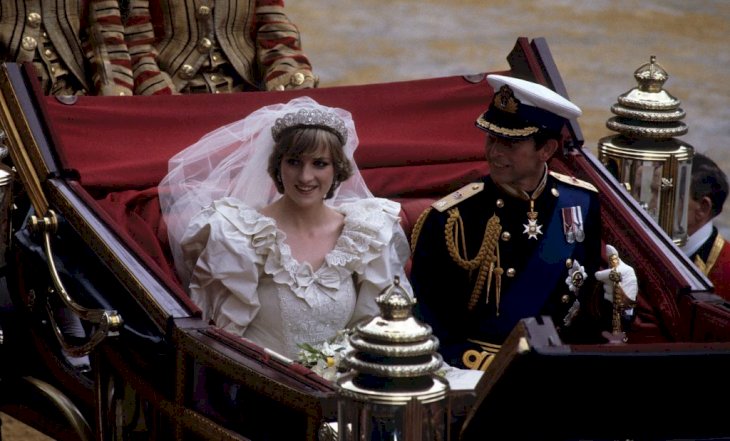 Getty Images
Lady Diana's extravagant wedding dress blew away, onlookers immediately. The grand train, veil and embellishments made the iconic frock an item that will live in history for eternity, but it did have its issues.
The dazzling gown could barely fit in her carriage and had to be stuffed into it. A backup dress existed in case the original's designs leaked, and Diana's smaller frame had to be sewn into her ensemble on the big day.
More Than Meets The Eye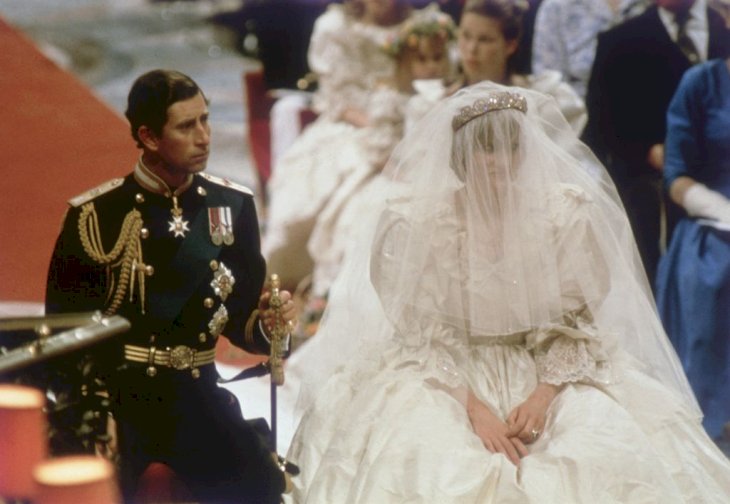 Getty Images
The new princess's stunning dress glimmered with over 10 000 pearls, multiple sequins and lace. What people didn't know is that there were some hidden trinkets and mistake stains on her dress as well.
Princess Diana had a small blue bow sewn into the waistband and a horseshoe charm on the label. Some of the dress's lace was Queen Mary's and the gown had a perfume stain during the entire ceremony.
The Over The Top Silk Shoes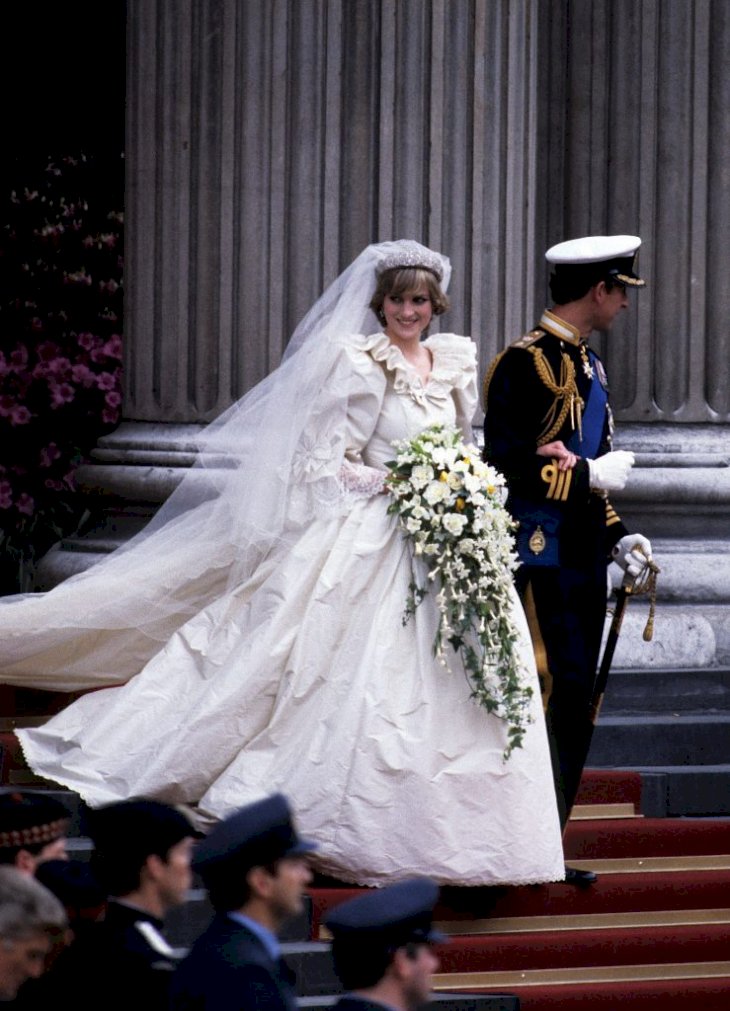 Getty Images
Although many people did not even see Diana's wedding shoes, the silk pair took six months to make. The shoes donned 132 pearls, sequins, and silk making them just as extravagant as her dress.
Her intricate heels also had a special dedication to the couple on the arch of each foot. Each shoe had the initials C and D in honor of the lovebirds, ensuring a bond of their love every step of the way during the ceremony.
Where Is The Dress Now?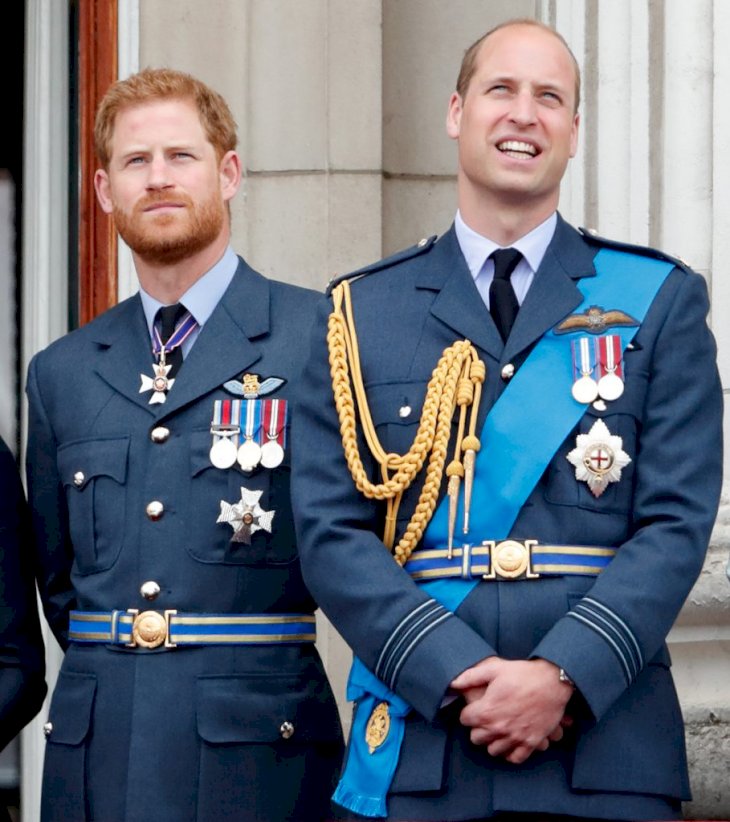 Getty Images
Lady Diana's wedding gown was passed down to her sons Princes William and Harry on Harry's 30th birthday in 2014. The late princess reportedly outlined the special dress's ownership in her will.