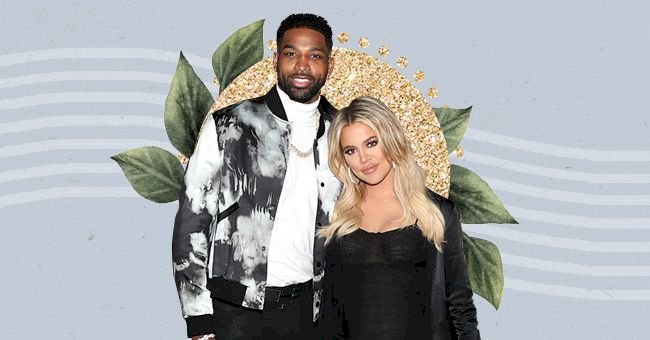 A Look At The Events Leading Up To Khloé And Tristan's Most Recent Split
Khloé Kardashian and Tristan Thompson have split once again after a series of unfortunate events. The reality TV star and NBA athlete were together for a year before parting ways again.
Khloé Kardashian and her baby's father, Tristan Thompson, have split for the third time. The 30-year-old Tristan has been linked to many claims of infidelity in the duration of his relationship with Khloé.
Although the pair seemed to have worked things out, it seems as if Kardashian couldn't trust Thompson any longer. Take a look at the events leading up to the controversial couple's most recent break up below.
Tristan's Cheating History
Tristan Thompson and Khloé Kardashian started dating in the summer of 2016 after going on a blind date. Unfortunately, it seems that their relationship started on a bad note, according to allegations from his previous girlfriend.
Jordan Craig alleges that Tristan started his relationship with Khloé while they were together, and she was a month pregnant. However, the couple continued their romance, and Khloé soon fell pregnant with her first child.
Just two weeks after Khloé's pregnancy news broke, Tristan was filmed with two women at a hookah lounge. The horror didn't end there as a video of Tristan engaging in a sexual encounter surfaced a few days before Khloé's due date.
The couple stayed together during that scandal but later split after news broke that he cheated again. This time the betrayal was unbearable as Tristan flirted with and kissed Kylie's ex-best friend, Jordyn Woods.
The Recent Events
After being apart for a little over a year, Khloé and Tristan seemed to mend their romantic relationship. The couple lived together during the 2020 coronavirus outbreak, where they mended their family unit.
Unfortunately, the fairytale family was disillusioned quickly after model Sydney Chase revealed she had slept with Tristan. Chase first broke the news on a podcast and clarified her claims in some TikTok videos.
Soon after, another Instagram model named Kimberly Alexander claimed that Thompson fathered her child. Although the claims were believable, Khloé quickly sent a cease and desist for the fake news.
However, Tristan is not out of the hot seat yet as he was seen entering a bedroom alone with three women recently. The NBA star reportedly came out of the room looking 'disheveled' speculating more cheating rumors.
The Couple's Split
After the most recent events, it is no surprise that Khloé and Tristan's on and off romance has come to a halt. Tristan reportedly told party attendees that he was single on 17 June before he ended up with the three ladies.
Although Tristan tried to deny the rumors on Twitter, the news of his split with Khloé followed soon after. An insider even revealed that Kardashian was officially done with the basketball player after the rumors.
"They had been working through the cheating rumors for the last couple of weeks, but Khloe told Tristan he lost all of her trust and the relationship could not be repaired,"

Says An Insider
Sources share that Khloé really tried to work on her relationship but had to give in finally. There seems to be no bad blood between the two, with Khloé even defending Thompson through her recent Twitter liking activity.