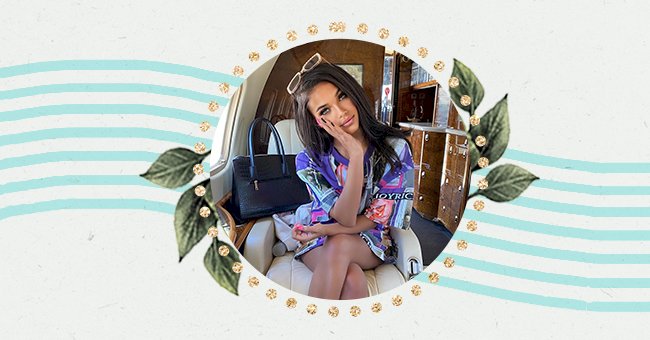 Sydney Chase: The Model Who Sparked More Tristan Thomspon Rumors
Tristan Thompson is under fire again, thanks to the new cheating allegations that have surfaced. A 23-year-old model named Sydney Chase recently exposed the 30-year-old NBA star on a podcast.
Tristan Thompson is back in the black book for cheating rumors that surfaced this past week. According to model Sydney Chase, she and Thompson have been participating in an affair since last November.
Chase revealed on the podcast she was under the impression that Tristan was single per his confirmation. Read more to explore details about the latest lady caught up in a cheating scandal with the athlete.
Who Is Sydney Chase?
Sydney is a 23-year-old Instagram model and influencer who is based in Los Angeles. Chase has over 33 000 followers on Instagram, a third of which she gained after speaking out on Tristan's cheating allegations.
Sydney is also one-fourth of the social media group, The Blackout Girls. Members of The Blackout Girls include Sydney Chase, Hayden Reilly, Richelle Vega, and former American Idol contestant Erica Perry.
In addition to her Instagram and TikTok accounts, Sydney also has an active OnlyFans account. Sydney's allegedly launched her OnlyFans account just days before she spoke out on her affair with Thompson.
Apart from her sexy bikini-clad images in destinations such as Dubai and Miami, Chase also appears in music videos. The Instagram model was featured in a 2018 music video for rapper Lil Skies' song 'Creeping.'
Her Link To Tristan
Sydney first addressed the relationship rumors about herself and Tristan on a 'No Jumper' podcast segment. Podcast hosts asked Chase about her and Tristan's sexual relations, and she revealed plenty.
According to Sydney, she and Tristan met in November last year and were in contact until this month. The model revealed that Tristan said he was single before they continued a sexual relationship.
Sydney also didn't hold back, telling listeners that Thompson's penis is uncircumcised. She also revealed that Tristan said she was her type and not Khloe in an Instagram story that resurfaced after the podcast interview.
The model later apologized to TikTok for revealing personal information about the NBA athlete but didn't retract her claims. Chase also revealed that they cut off contact a few days after True's 3rd birthday party.
Why Sydney Is Getting Backlash
While Sydney claims Tristan convinced her that he was single, she is still getting backlash. Many social media users have concluded that Sydney is revealing her relationship with Tristan to gain clout.
As a social media influencer, Sydney makes most of her money online, requiring many followers. Since she has spoken out about the relationship, Sydney has gained multiple followers on her platforms.
Although people are accusing Sydney of exposing Tristan for attention, she maintains that it was his wrongdoing. She explains that she didn't sign a contract and wasn't the one in a relationship in a TikTok video.
Sydney's cheating scandal will be Tristan Thompson's third with Khloe Kardashian. The couple broke up after the last cheating scandal that involved Kylie's former best friend, Jordyn Woods.