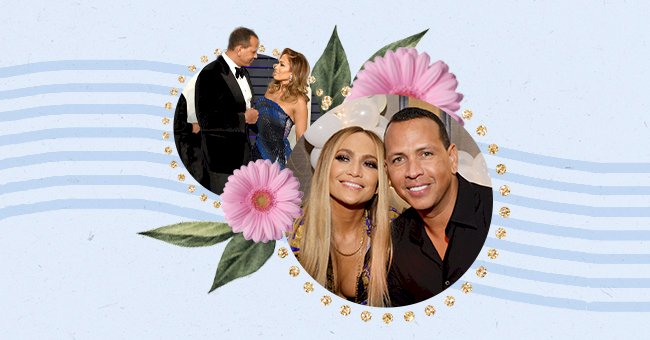 A Look Back At Jennifer Lopez & Alex Rodriguez's Relationship Pre-Breakup
Jennifer Lopez and Alex Rodriguez have officially ended their romance after four years together. Their public relationship blossomed in front of our eyes and ended after a two-year engagement.
Alex Rodriguez and Jennifer Lopez seemed like the perfect pairing when they first came out as a couple. The duo both had children from previous relationships, had similar interests, and just looked so good together.
Fans have enjoyed every sweet and romantic moment the couple has shared during their romance. Therefore, we're taking a look back at their relationship to cherish the former couple's love affair one last time.
Written In The Stars
Jennifer Lopez and Alex Rodriguez's relationship was fate waiting to happen from the first time they met. Both Alex and Jennifer were married when they met at a Shea Stadium baseball game in May 2005.
"We shook hands, and it was this weird electricity for, like, three seconds... Three to five seconds of looking at somebody right in their eyes and getting stuck."

Says Jennifer Lopez
Although both parties were taken, Jennifer recalls instantly connecting with Alex when they shook hands. Rodriguez also revealed he had a signed picture of Jennifer from the 90s he has kept since then.
The pair reconnected in 2017 after bumping into each other at a restaurant. Lopez made the first move by tapping Alex on the shoulder to reconnect, and he later followed up asking for a dinner date, and the rest is history.
Hollywood's Favorite Couple
After reconnecting in February 2017, Jennifer and Alex's relationship was a media whirlwind. The pair made their red carpet debut at the MET Gala just three months after their first date and stole everyone's hearts.
Within months, their children hung out together; they jetted off to romantic locations and even did a joint interview. The couple's romance didn't slow down with time and had even more public appearances together.
They fully integrated their lives with each other's and J.Lo even opened up about the support she gets from Alex. Then, the pair got engaged in 2019 while vacationing in the Bahamas, and the news shook the world.
Since their engagement, the couple has continued to gush about each other. They even created business partnerships and blended their families more often, which was evidence that they were in it for the long haul.
Leading Up To The Breakup
2020 was set to be the year of the couple's much-anticipated wedding day until the coronavirus pandemic hit. The pair postponed the celebration of their union while the world navigated the unchartered waters.
Jennifer opened up about how much of a blessing the lockdown period was for Alex and their families. She revealed that they finally got to spend more time together as a blended family and as a couple.
Then, after some controversy surrounding a possible link between Alex and another woman, things became rocky. Southern Charm' star Madison LeCroy revealed she'd been texting with Alex.
Rumors of a split between Jennifer and Alex followed, but the couple quickly denied them. A month later, the pair announced their split, citing that they felt they'd be better as friends and will continue working together.