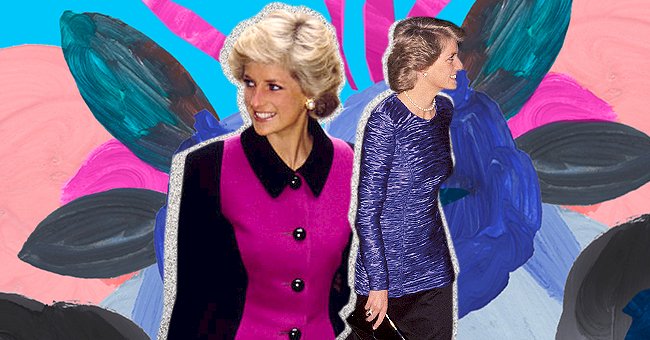 A Look Back at Princess Diana's Famous New York Trip
In season four of the Netflix series, The Crown, the show recreates Princess Diana's visit, but here's a look back at her real-life trip in photos.
In February 1989, on her first international royal visit without her husband, Prince Charles, Princess Diana attended cocktail parties and black-tie events, spoke with New Yorkers in need.
As to be expected from the Lady, she wore some iconic outfits. Most of which from a favorite designer of hers. Here's a look back at one of the Princess's famous trips the New York.
February 1, 1989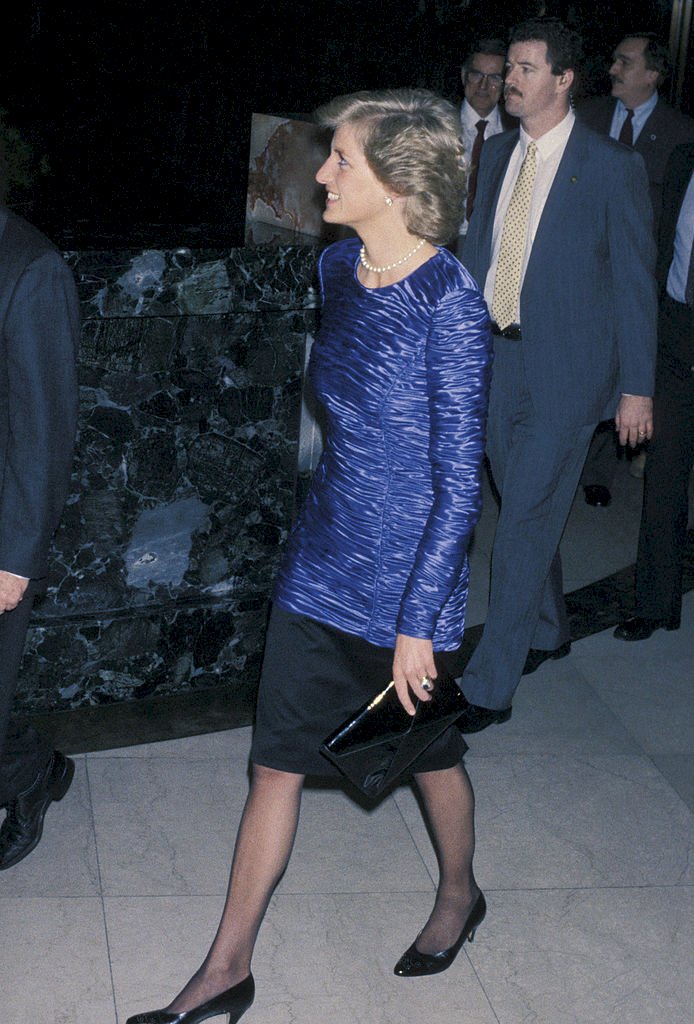 (Photo by Ron Galella/Ron Galella Collection via Getty Images)
After arriving in New York on the Concorde jet, Princess Diana attended a cocktail party for a British clothing company, Dawson International. The Princess wore a violet and black outfit by one of her favorite designers, Catherine Walker.
The categorically expressive member of the royal family was photographed at the event flashing a wide grin upon her arrival.
February 2, 1989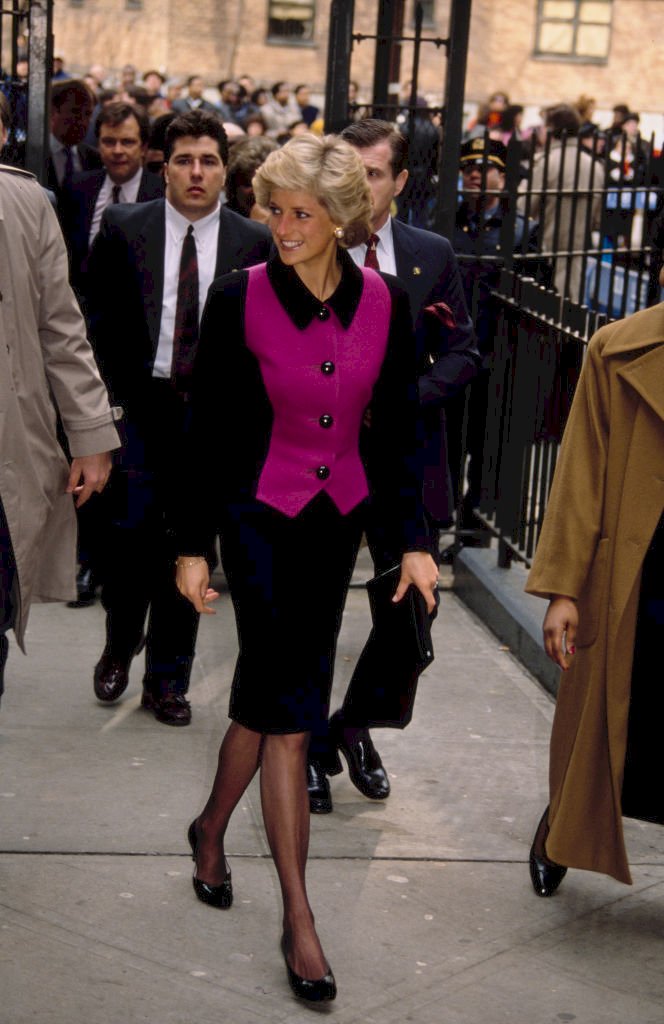 (Photo by Jayne Fincher/Princess Diana Archive/Getty Images)
On day two, Diana visited the Henry Street Settlement on the Lower East Side. This was a nonprofit organization providing social services, education, and healthcare to some of the city's disadvantaged residents.
The dear Lady Di wore a pink and black Catherine Walker suit, paired with big pearled earrings, sporting her signature blue eyeliner. While there, Matilda Cuomo, the former First Lady of New York, joined Diana and the pair played with the center's children.
February 2, 1989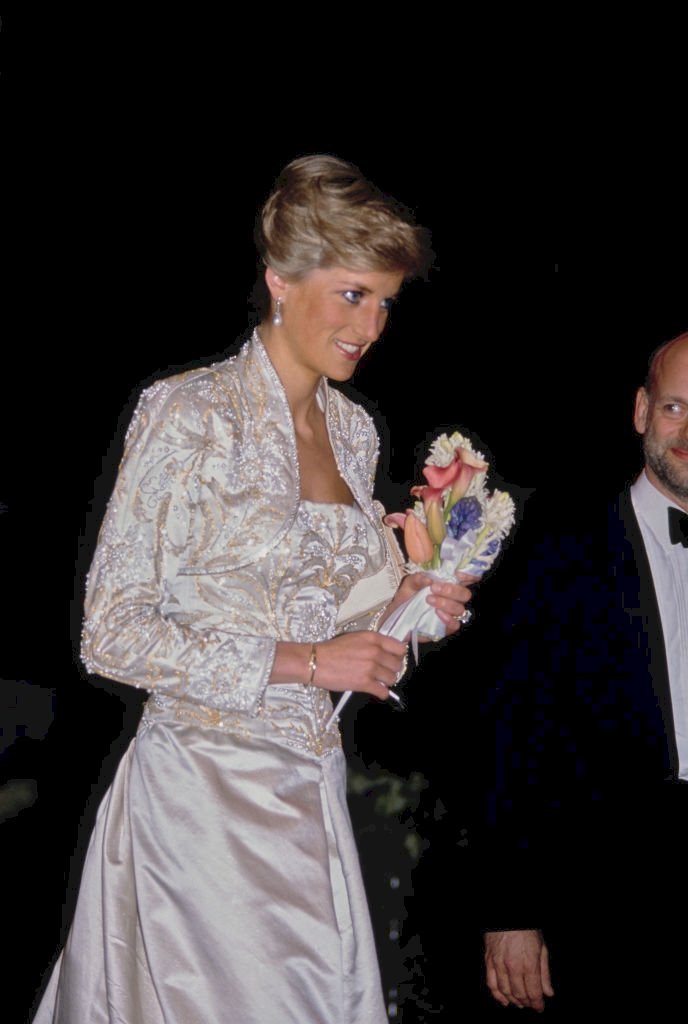 (Photo by Jayne Fincher/Princess Diana Archive/Getty Images)
Come the evening, Diana had her own Cinderella moment in a white, embellished Victor Edelstein gown with a matching bolero.
She attended a gala dinner at the World Financial Center's Winter Garden. According to The New York Times, the event was teeming with the who's who of New York society. Some notables in attendance included individuals with the last names of Astor, Rockefeller, and Kisinger.
February 3, 1989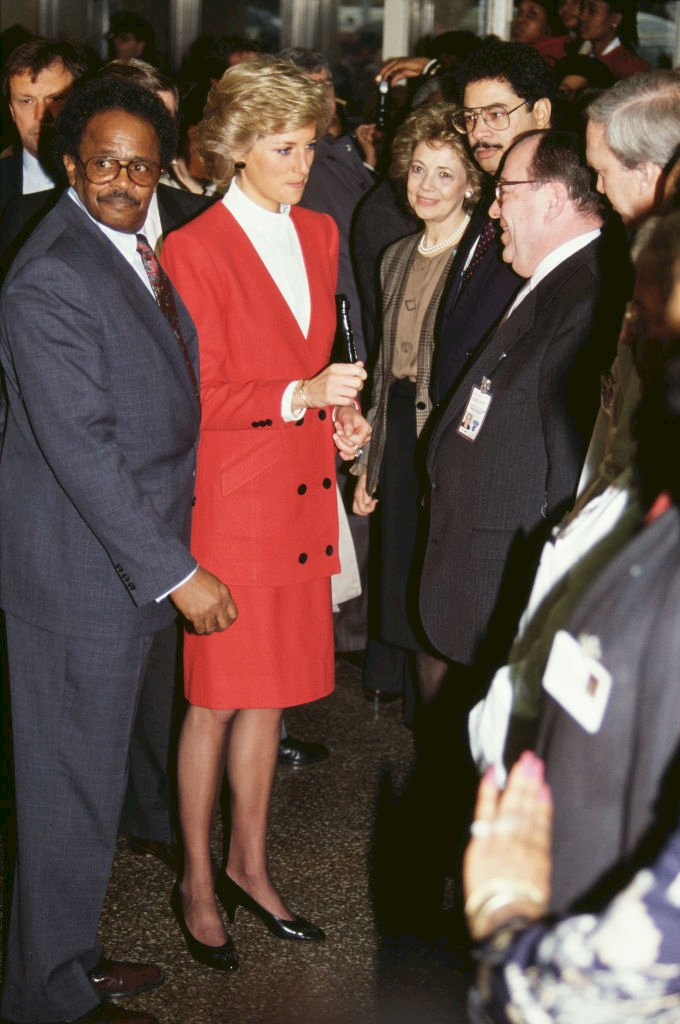 (Photo by Jayne Fincher/Princess Diana Archive/Getty Images)
On the third day of her trip, Diana paid a visit to the AIDS unit of Harlem Hospital. The misconception that AIDS was transmitted through casual contact was widely circulated at the time, but Diana was passionate about ending the stigma around AIDS.
The iconically stylish Princess stepped out in Catherine Walker. This time wearing a red skirt suit paired with a white, button-up shirt.
February 3, 1989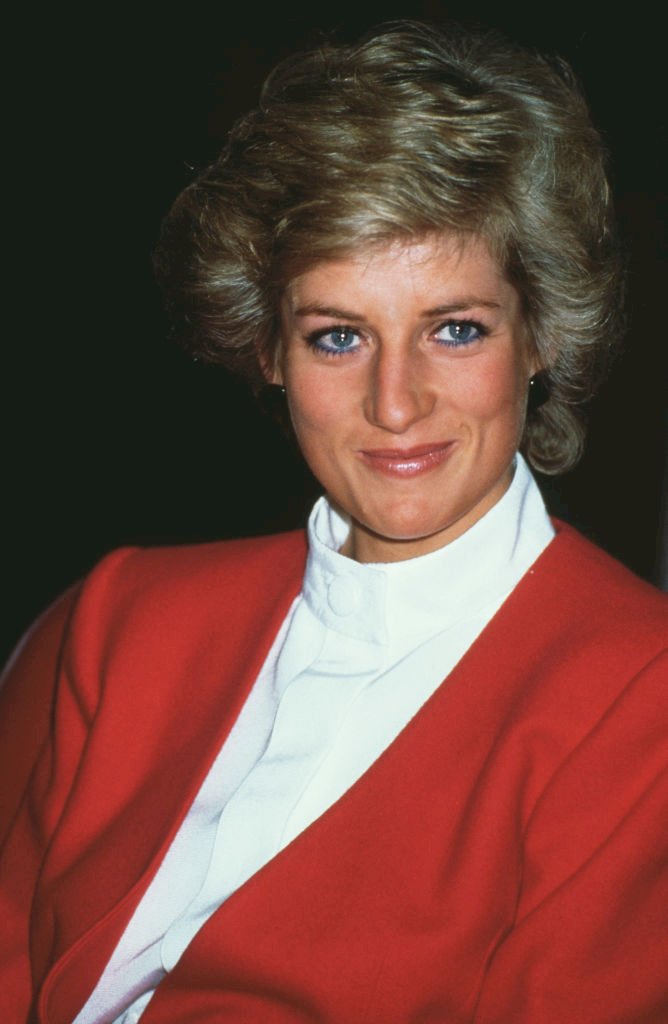 (Photo by Princess Diana Archive/Getty Images)
Diana left New York that evening on the Concorde, wrapping up her first official solo trip without Prince Charles.