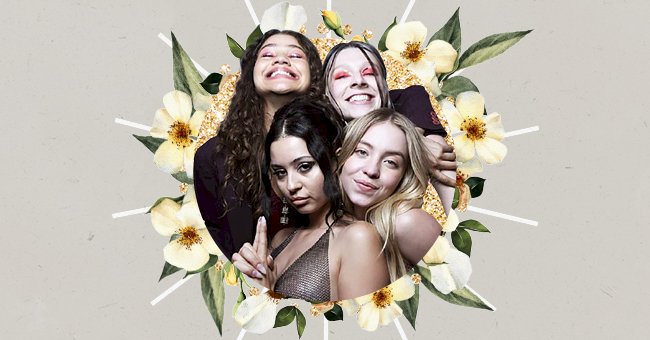 A24 To Launch Beauty Brand Inspired By 'Euphoria'
Arthouse production company A24 knows a thing or two about creating beautiful imagery. As a result, their new venture into beauty has several fans excited to experiment with cinematic looks.
Many of us are familiar with A24 since it is the production company behind many hit shows and films. To jog your memory, they are the media company behind 'Moonlight,' 'Waves,' 'Midsommar,' and 'Minari.'
A24 has made a significant impact in beauty with one of their projects and has taken note. Read more to discover how A24 is launching a beauty brand inspired by their beauty boundary-breaking HBO show 'Euphoria.'
The Impact Of Euphoria
One cannot think of beauty without considering gem embellishments and bold eyeliner colors these days. Even those who aren't fans of experimental makeup looks can admire less traditional looks without a second thought.
We can all thank HBO's 'Euphoria' for the normalization of chunky glitter eye makeup and pearl embellished brows. Several content creators have even shared iterations of what we now call 'Euphoria makeup.'
Makeup artist Doniella Davy is the mastermind behind the campy looks we have grown to love. People even follow her to look for the products she uses on stars on the show in order to achieve the looks.
The show has impacted beauty so much that glitter makeup palettes were even trending on TikTok. At some point, several makeup artists shared a dupe for a glitter palette that Doniella used, and the TikToks went viral.
Rules Beauty
The two most notorious characters from 'Euphoria' are Rue and Jules, played by Zendaya and Hunter Schaffer. A24 announced that their beauty venture would be named after the pair's combined name, 'Rules.'
"Rules is a new A24 portfolio company focusing on the beauty space".

Says A24
Although the company didn't confirm that the line is inspired by' Euphoria,' it's clear because of its beauty influence. The show's second season is also due to release this year, along with a collection of behind-the-scenes books.
Rules Beauty Updates
No further information has been shared regarding the Rules Beauty line, except that they are hiring. Eagle-eyed fans noticed that the company had shared a Directorial job post for the new venture.
The Director of Operations and Supply Chain position is open for Los Angeles-based candidates. Candidates must have a minimum of 8 years of supply chain experience to qualify for the job.
The job listing states that the brand is looking to build its team from the ground up, meaning the line is still in the works. As it stands, the job listing is still up, so we can expect a little wait when it comes to the official launch.