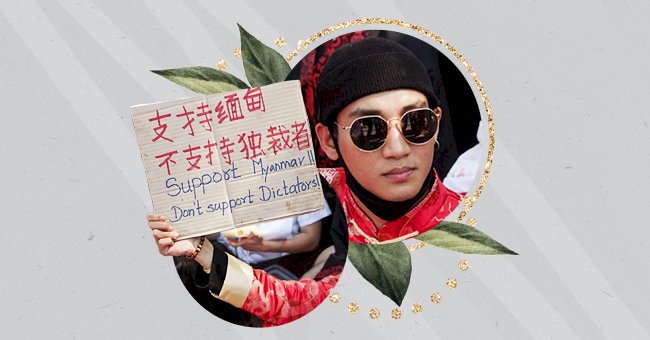 Actor Paing Takhon & Popular Blogger Win Min Among Celebs Arrested During Current Coup Protests In Myanmar
While the pandemic has the world in a state of panic, other countries are dealing with much more. Anti-Coup protests in Myanmar have resulted in multiple arrests, especially of public figures.
Myanmar is a Southeast Asian country that has been taken over by its military, which declared a state of emergency. The military seized control on February 1, and mass protests have been happening since then.
Protestors have had to deal with restrictions and attacks from security forces who are now out for celebrities. Read more to see how the military's target towards public figures has landed some in detention.
Targeting Public Figures
Since the military's coup in February, mass protests have been breaking out against the regime. Thousands of protestors have been attacked with rubber bullets, water cannons, and live ammunition in the process.
Although there are restrictions such as curfews and limits for gatherings, people continued to speak out. The attacks on protestors have resulted in multiple deaths, injuries, and thousands of military arrests.
Public figures have also been taking part in protests and expressing their stand on the situation online. As a result, the military has been targeting public figures by publishing their names and pictures on wanted lists.
Over 100 public figures are wanted by the military, many of which have gone into hiding for their safety. Unfortunately, many have been found, charged, and detained for their advocacy against the regime.
Recent Arrests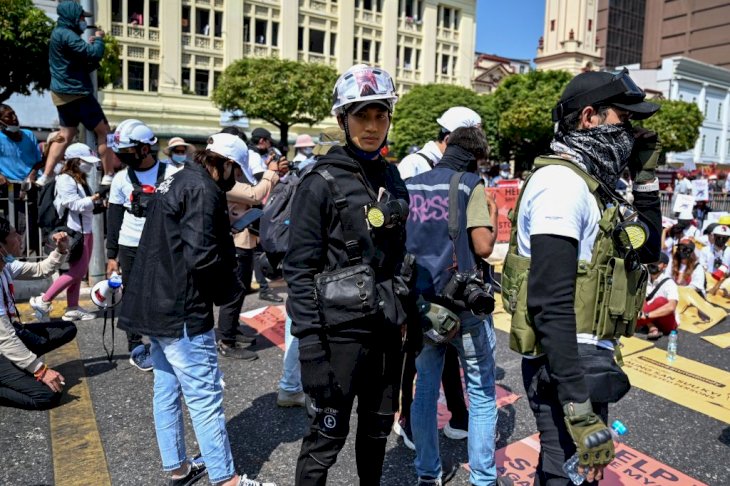 Getty Images
Famous actor Paing Takhon used his significant online following to speak up against the regime regularly. The 24-year-old star also took part in anti-coup protests while using social media as a tool before his arrest.
Eight military and police-filled trucks took Takhon from his mother's home at 5 am. Reports state that Paing was in poor health on the morning of his arrest, hence his stay with his mother in Yangon.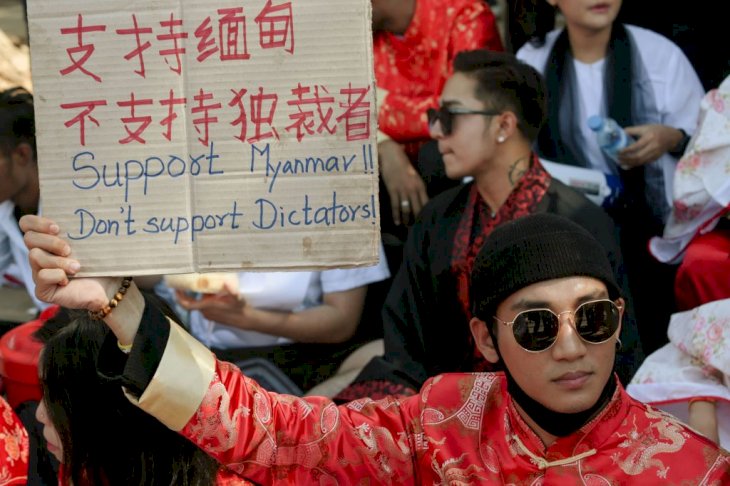 Getty Images
Paing is not the only public figure who's faced an arrest this week. Authorities also detained beauty blogger Win Min Than at the hotel she was staying with her mother on Wednesday.
Both public figures used their voices to stand up against the regime, which landed them on the warrant lists. Public figures will face charges for violating section 505a of the penal code that authorities amended this year.
Silencing Their Voices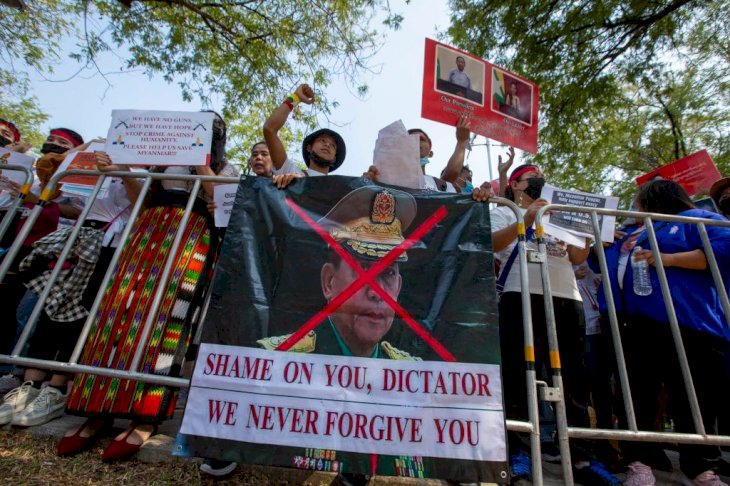 Getty Images
Section 505a of Maynmar's penal code makes it illegal to speak out against the government or military. The act, amended by the coup leader Gen. Min Aung Hlaing in February, is an apparent effort to silence protestors.
This act restricts how journalists, critics, and civilians express their thoughts about the military takeover. Many public figures that appear on the military's warrant lists are being charged with violating the law.
Getty Images
Those found guilty of violating the act can face three years in prison, and those who protect them will be punished. Despite the amended act, celebrities continue to use their platforms to speak out against the takeover.
As a response, the military has blocked online activity by restricting internet services and cutting mobile data. Fortunately, it seems that the people of Maynmar are still going strong, and we hope they see justice soon.