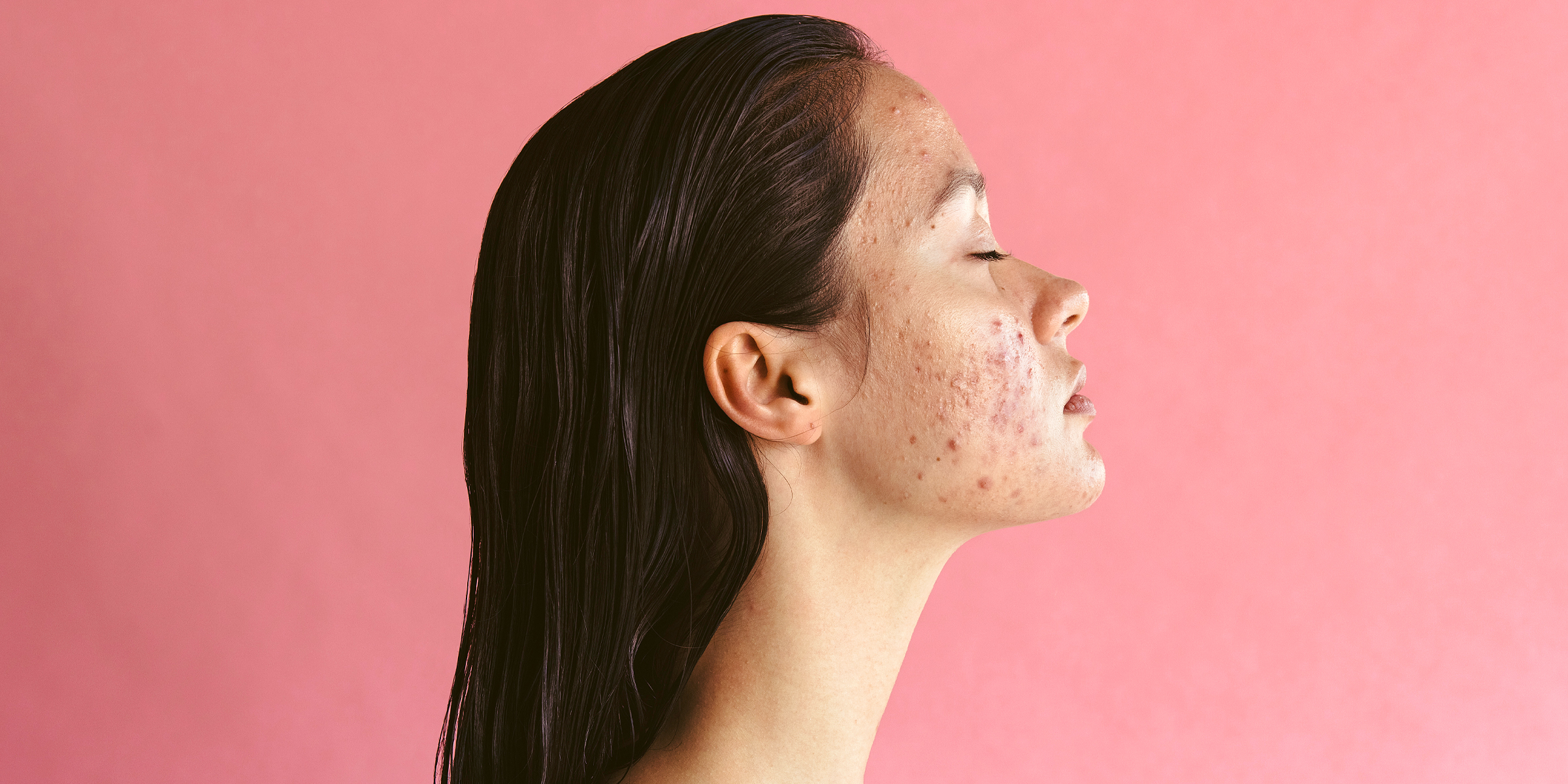 A model with a bad outbreak of acne. | Source: Shutterstock
Aklief vs. Tretinoin – Choosing the Ideal Topical Retinoid for You

The Aklief vs. tretinoin debate exists because the topical medications with a retinoid as an active ingredient are similar in some respects. However, an essential factor will make one of these treatments more attractive than the other ― budget.
Aklief is a reasonably new product for treating skin conditions like acne, while tretinoin is well-established, with many generic options available. However, only a few know which one to choose.
These treatments should only be used with a prescription from a doctor. As with all new products, it is advised to do a patch test on one's inner arm a few hours before using it on one's face.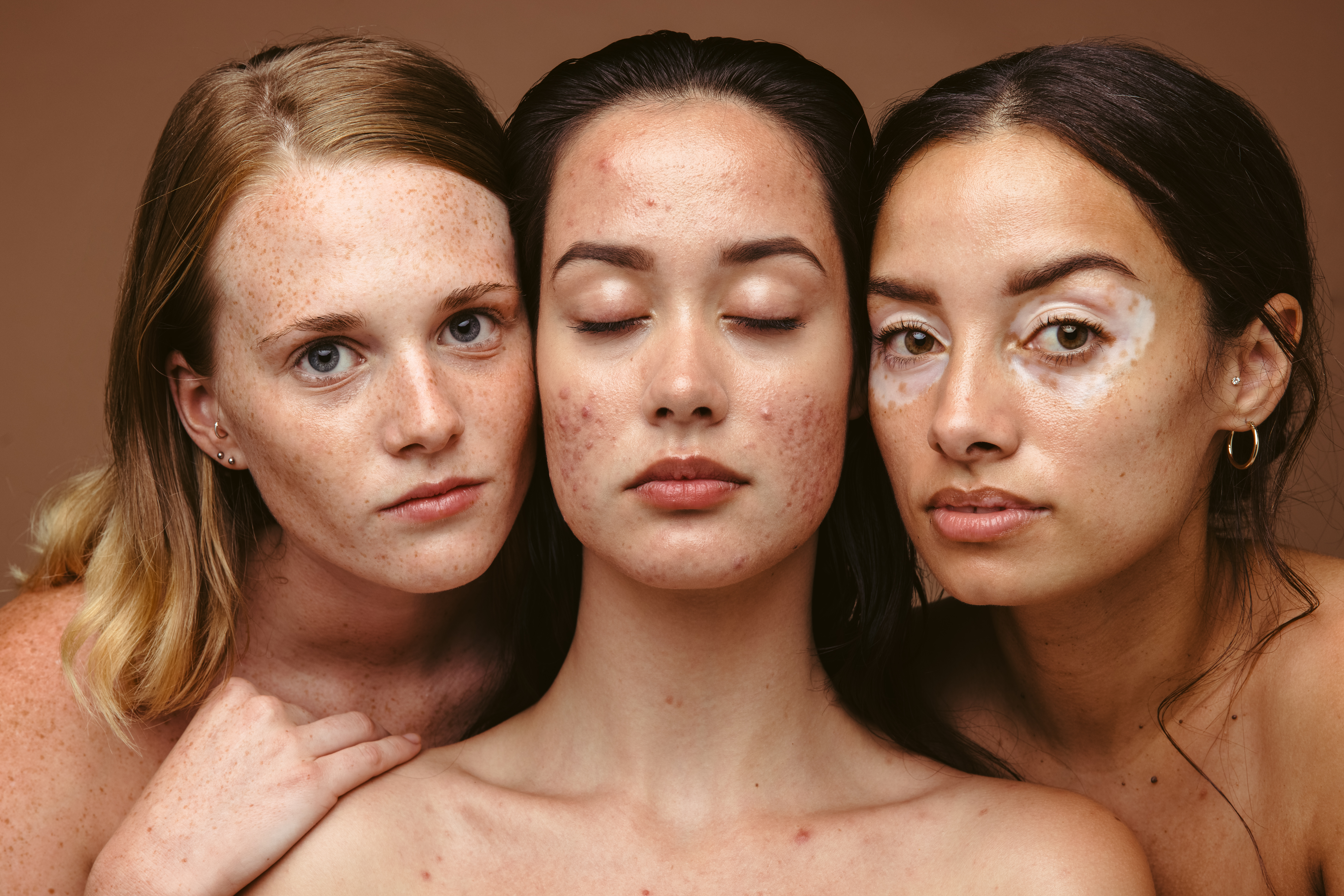 Three models with acne outbreaks. | Source: Shutterstock
How to Use Aklief – and an off-Label Advantage
According to double-board-certified dermatologist Brendan Camp, MD, Aklief was approved by the United States Food and Drug Administration (FDA) as a treatment for acne vulgaris in October 2019.
While more gentle than other retinoids on the market, the use of Aklief must be approached similarly. Dr. Camp recommends one applies the cream after cleansing one's skin and hyaluronic acid serum. He says:
"It can be layered under a moisturizer or combined with a moisturizer to dilute the product and minimize irritation."
An adequate SPF should be part of one's daily skincare routine in general, but especially when using a product with retinoid as an active ingredient, as one's skin can be more sensitive to the elements, especially the sun.
Aklief can deliver results within a month.
Though the FDA has not approved it for its anti-aging properties, New York dermatologist Lauren Penzi, MD, notes that Aklief can typically help visibly reduce some of the effects associated with aging. It can also positively impact alleviating acne scarring, pigmentation issues, and photoaging.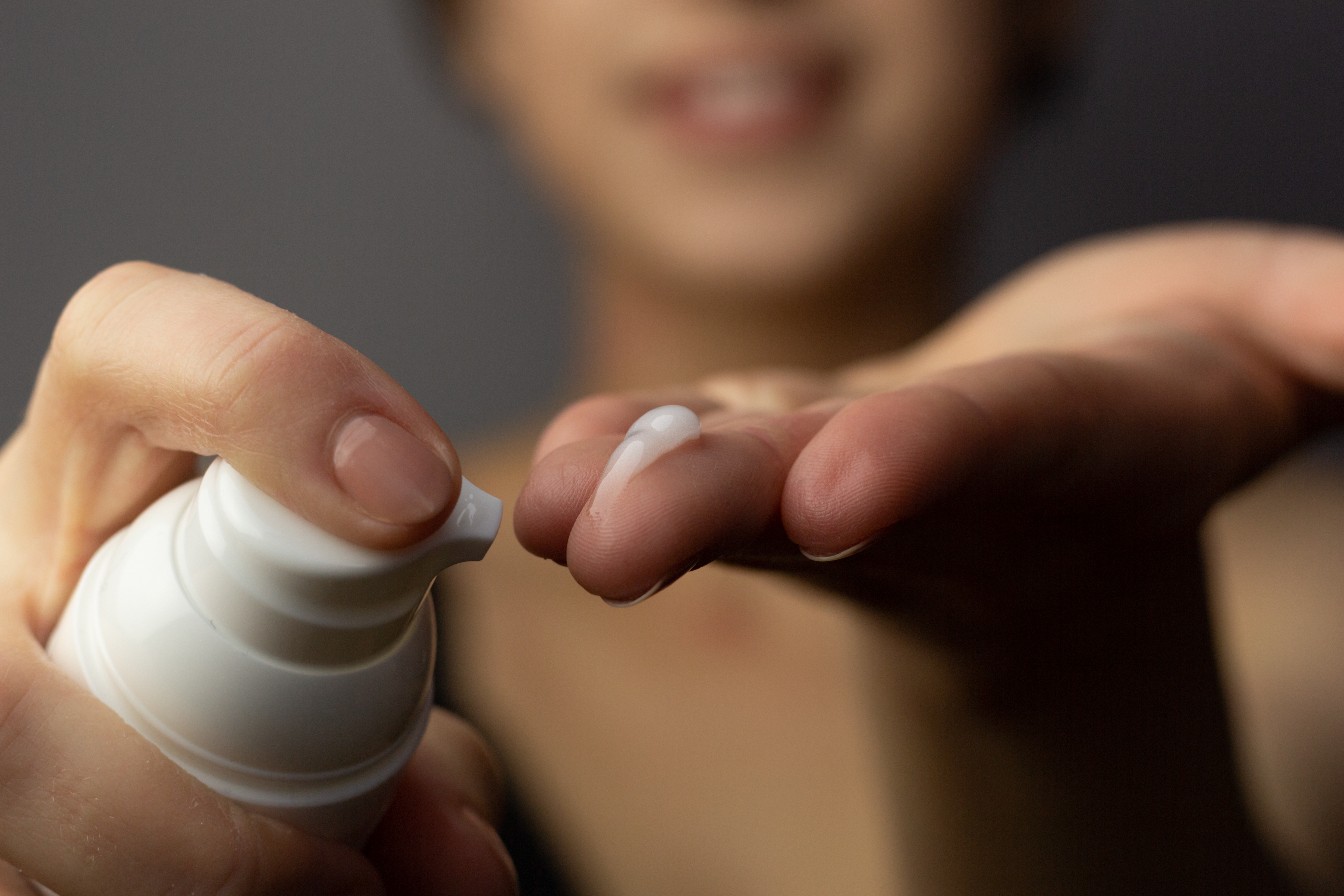 Tretinoin in gel form. | Source: Shutterstock
How to Use Tretinoin
Tretinoin is available under various brand names in the U.S., specifically Altreno, Atralin, Avita, Refissa, Renova, Retin-A, Retin-A Micro, and Tretin-X.
The product is sold in gel (jelly), cream, and lotion forms. The Mayo Clinic advises waiting 20 to 30 minutes after cleaning one's face to ensure it is completely dry before applying tretinoin.
Only a pea-sized amount is needed to cover the face, and excess product needs to be washed off one's hands. For sensitive skin, the medication can be diluted with cream.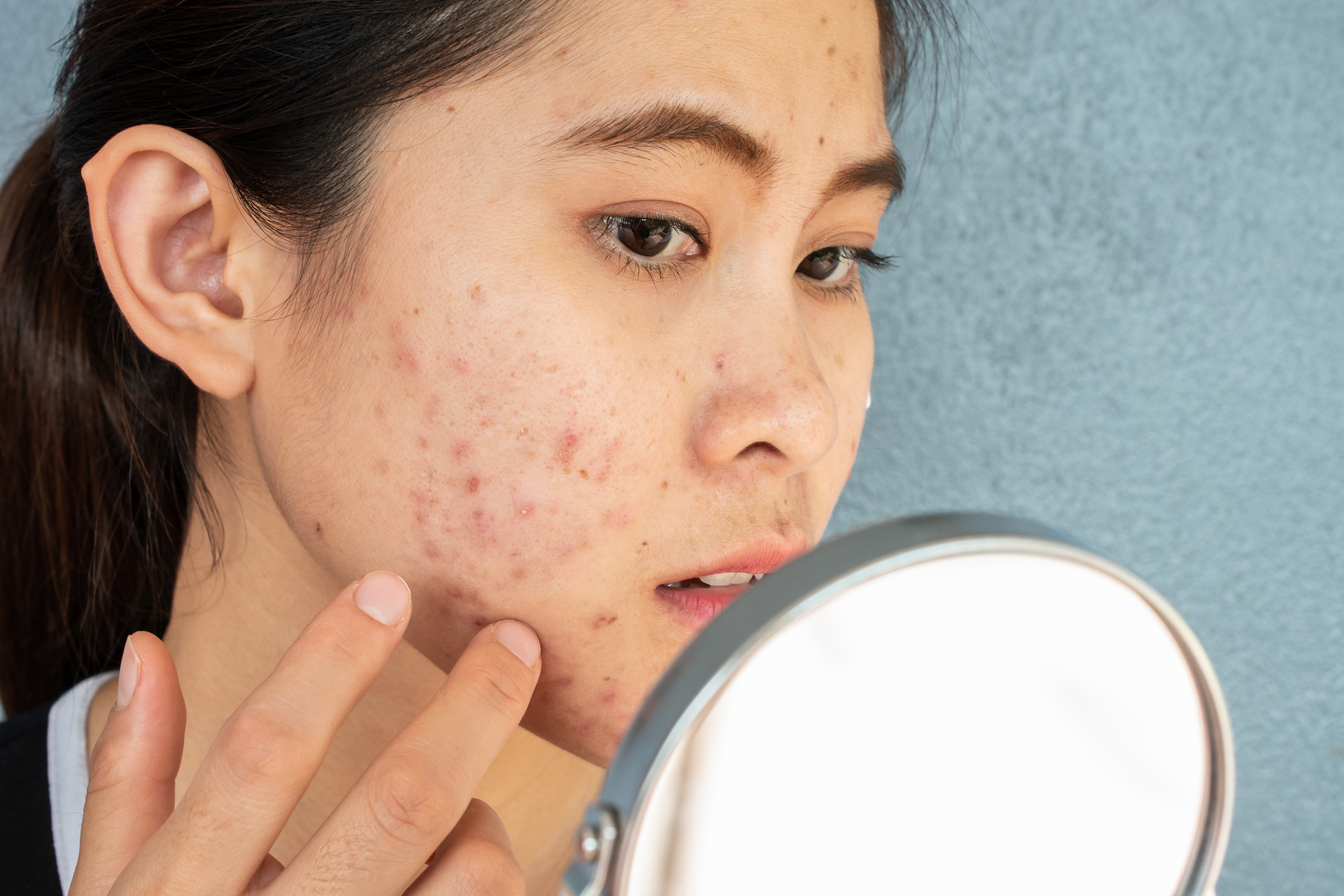 A woman looks at herself in a mirror. | Source: Shutterstock
Aklief vs. Tretinoin: What Is the Best for You
Though tretinoin has been FDA-approved for its anti-aging properties, Aklief is generally considered superior for treating acne. While tretinoin products can take up to three months to show visible improvement in acne lesions, studies have proven that Aklief can deliver results within a month.
On tretinoin, one's skin can get worse before it gets better, with many side effects such as unusual dry skin, burning, peeling, and, though less common, redness. Aklief is more gentle and has less intense side effects, which makes it more suitable for sensitive skin.
Being a newer product, Aklief is still a few years off from having affordable generic options, so it is not the first option for dermatologists. On the other hand, tretinoin is considered more budget-friendly.