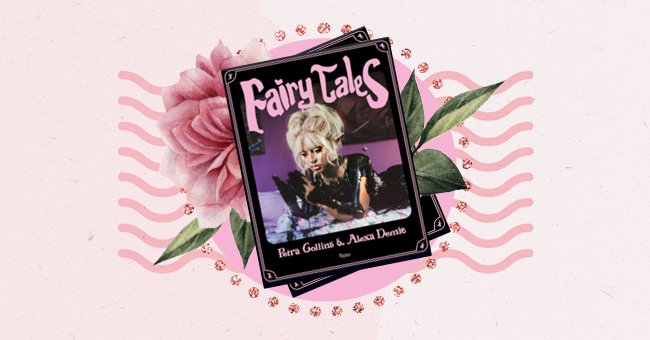 Alexa Demie And Petra Collins Join Forces To Produce Erotic Fairytale Book
Everything that Alexa Demie and Petra Collins create as individuals is impressive. Now, the talented friends have teamed up to produce something out of our wildest surreal fairytale dreams.
Alexa Demie stole our hearts as an embellished eyebrow-wearing, smack-talking cheerleader on 'Euphoria'. Her appearance on the show shot her to fame, and we've been loving her work and looks since.
Photographer and director Petra Collins has also captured us with her dreamy works of art for years. Alexa and Petra join forces to produce an erotic fairytale book that you will want to read more about below.
The Duo's Previous Work
Alexa Demie is an American actress best known for her role as Maddy Perez on 'Euphoria'. Demie also featured in films such as A24'a' Waves' and Jonah Hill's screenwriting and directorial debut, 'Mid 90s'.
Alexa is also a singer and released a single called 'Girl Like Me' in 2016. Fortunately, Alexa's talents don't stop there as she's also a talented fashion designer and produced a sunglass collection worn by celebrities.
Petra Collins is a Canadian artist, photographer, director, and model. It is easy to spot Petra's work from a mile away as she uses a dream-like and very feminine and fantastical aesthetic informed by the female gaze.
Petra was a resident photographer for Rookie Magazine and has shot and directed campaigns for Gucci. She also worked on music videos for Cardi B, Selena Gomez, Lil Yachty, Carly Rae Jepsen, and Trust.
Fairy Tales
Alexa and Petra joined forces to work on an erotic folklore book we never knew we needed. A conception of the duo's obsession with fairytales, the book features short stories complete with erotic illustrations.
The book will reimagine classic children's folklore stories with a surreal, adult, and sexy spin. A press statement reveals that 'Fairy Tales' features nine short stories that include mythical characters like elves.
"The two collaborated to write and portray nine characters that embody new stories they would have liked to see. Each of the nine tales is set in unique spaces, ranging from suburban homes and parking lots to fantastical sets."

Reads A Press Statement
The pair worked on the text together, and Petra shot the imagery while Alexa posed as the characters. The illustration's aesthetics have been likened to Brothers Grimm and Hans Christian Anderson's imagery.
The Concept Development
Both Petra Collins and Alexa Demie did not have the most conventional upbringings as children. As a result, the pair turned to fairytales' magical world to escape their own dull and unpleasant realities.
Now that they're all grown up and successful in their respective careers, the duo recreates their favorite stories. Demie's super sexy aesthetic and Petra's shooting style make the perfect combination for this project.
A press statement reveals that almost nothing was off the table for the conception of this erotic project. The statement explains that the duo combined different elements like camp, prosthetics, and shibari for the outcome.
Rizzoli will publish the much-anticipated fairytale book in October, but it is available for pre-order now. We can't wait to delve into the fantastical, feminine folklore world created by this iconic creative duo.