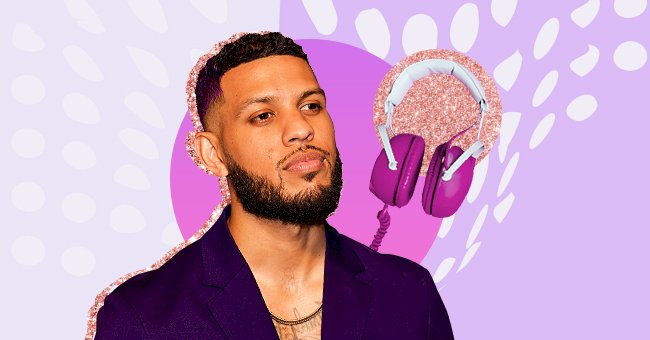 Exploring Sarunas J. Jackson's Erotic Audio Series
Sarunas J. Jackson, from HBO's hit series, "Insecure," released a hot three-part erotic audio series with Dipsea. I'm somewhere between not okay and "never felt better."
"Insecure" star caught eyes when he appeared in the series in season two as the addition to the oh so fine list of actors already on the show. And now he's turning the heat all the way up with his new project.
Whether you're doing you're cleaning around the house or about to go to bed, if you want a smooth and baritone voice in your ears, Jackson is about to have you all with his new series.
Saruna Jackson's Latest Project
Jackson worked jointly with the Dipsea original content studio. This in-house team specializes in creating sex-positive content that empowers listeners to tap into their sexuality on their terms.
'Off The Record'
Jackson speaks about how he supports Dipsea's mission to create erotic stories that are sex-positive and inclusive. Jackson's venture into erotic audio is pioneering a new creative frontier for actors creating incredibly intimate experiences for their fans.
"I'm all about what Dipsea is doing; not being shamed or shameful about people being sexual, and being very sex-positive, and it being ran by women. It's another way to express myself in a form of art, and a form of freedom."

said Jackson.
What To Expect
The fictional series features a budding sexual relationship between rebellious fashion designer Malcolm, played by Jackson, and a no-nonsense fashion editor, Nina, who is tasked with interviewing him.
All three of the episodes are available on Dipsea, and as indicated by the comments under this Instagram post, it has been very well received.
About Dipsea
With over eight hundred thousand downloads, Dipsea is the leading platform for erotic audio and sexual wellness content. The audio app offers a vast collection of highly-produced original audio stories.
What's so great, Dipsea, is how it also aims to provide feminist, sex-positive listening material, depicting relationships that are "fun, safe, and full of enthusiastic consent," according to its website.