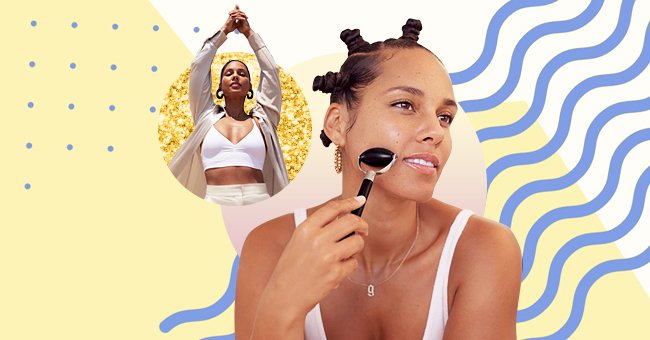 Alicia Keys Reveals Product Details Of Her New Soulcare Skincare Line
Alicia Keys is calling for us to turn our self-care routines into soul-care rituals. Are you feeling calmer already? Yeah, Same
Alicia Keys decided to stop wearing makeup and the red carpet and shook the Hollywood tables. Now she wants to flip the script on how we understand self-care — by encouraging everyone to be mindful of what they put on and inside their bodies.
Keys Soulcare focuses on promoting healthy-looking skin through wellness and self-care, the collection is available at Ulta and online. As promised in a September update; the line includes a face cream, face roller, and candle that are all cruelty-free. Also, it's just in time for the holidays.
Keys Soulcare
This line's inspiration was through the struggle with her own skin, which she says she later realized was primarily connected to her lifestyle and factors like stress.
Keys developed the cruelty-free line with dermatologist Renee Snyder, the co-founder of "Super clean, super natural" brand, W3LL PEOPLE.
Sage + Oat Milk Candle
The reset button your day needs. This candle blends sage and oat milk giving off a combination of smoky earthiness that will help you realign and center yourself for a more restful day going forward.
"Light your Sage + Oat Milk Candle and setting your intention for the day as the scent of sage energizes and adds clarity to your thoughts."

Keys suggests.
Skin Transformation Cream
The Skin Transformation Cream includes malachite, known as the stone of transformation. According to the Keys Soulcare website, the benefits for your skin include improved tone and texture. Malachite crystal calm and purify while ceramides and hyaluronic acid provide hydration.
"I welcome all circumstances as catalysts for change."

Keys suggests pairing it with this mantra.
Obsidian Facial Roller
This is a handcrafted obsidian roller which means no two rollers are exactly the same. The cooling touch of obsidian promises to energize and soothe, helping promote a sense of peace while you practice presence.
"I am strong, capable, and unstoppable.​"

Is the coinciding mantra shared on the official site for this product
Alicia Keys' Routine
Last year, Keys showed off her nighttime skincare routine on her Youtube page, including her product choice. She shared how her face is prone to breakouts, hence her focus on face wash.
"She also gave tips and tricks for using rose water, massaging your face, and how to unwind at the end of a long day."

Shares Keys.