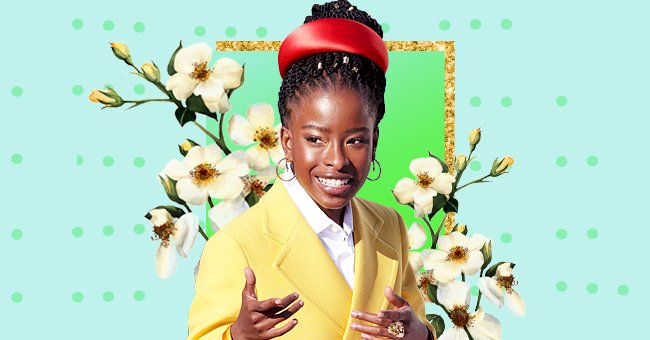 Amanda Gorman: A Glimpse Into The Powerful Poet Who Spoke On Inauguration Day 2021
The nation's first-ever Youth Poet Laureate and the author of two books at the tender age of 22, Amanda Gorman's awe-inspiring recitation of her poem, "The Hill We Climb," has become one of the most memorable moments at the Inauguration Day 2021.
America is on its way to experience greatness once again, with the new President and Vice President taking their oaths on Wednesday, January 20, 2021. The historic occasion was marked with outstanding performances, and one of them included a power show by the young writer and poet Amanda Gorman.
Gorman belongs to Los Angeles, California, and already has plans to run for President in 2036. To find out what more Gorman has achieved thus far and all her dreams for the future, let's have a glimpse at everything we know about her so far.
Amanda Battled Speech Impediment
The National Youth Poet Laureate always had a thing for poetry ever since she was a little girl in school. However, she also had speech impediment like President Joe Biden, and she handled it by undertaking extensive writing projects.
"I don't look at my disability as a weakness. It's made me the performer that I am and the storyteller that I strive to be. When you have to teach yourself how to say sounds, when you have to be highly concerned about pronunciation, it gives you a certain awareness of sonics, of the auditory experience."

said Gorman in an interview with LA Times.
Gorman's speech problem was limited to the pronunciation of certain words and sounds, and that's the reason why she sought refuge in poetry. Her speech impediment also puts her in line with the President and other inaugural poets, including Maya Angelou.
She pointed out that Angelou grew up as a mute child and later got the honor of reciting an inaugural poem for President Bill Clinton. Drawing inspiration from Maya Angelou and other poets and orators from history, she polished her skills to be worthy of a spot at the Inauguration.
Gorman Has Attended a Mentorship Program In LA
Amanda has worked on her writing and oratory skills, and that is why she also attended a mentorship program in Los Angeles, courtesy of WriteGirl. The organization is dedicated to educating young girls and helping them develop their unique, creative skills.
"WriteGirl has been pivotal in my life. It's been thanks to their support that I've been able to chase my dreams as a writer. Special shout-out to my former mentors Michelle and Dinah. Couldn't have gotten here without you!"

Gorman shared with NBC.
Gorman Has Conquered Many Heights
Amanda has been known to conquer great fronts as a young girl. At the age of 16, she earned the title of the first-ever LA Youth Poet Laureate. Gorman also notes that the Pakistani youth activist and Nobel Peace Prize Winner Malala Yousafzai has greatly influenced her choices.
She went on to become the inaugural LA Youth Poet Laureate in 2014. And a year later, her first-ever poetry collection came out, which was called "The One For Whom Food Is Not Enough." Gorman stepped up her performance and became the first-ever National Youth Poet Laureate when she was only 19-years-old.
Gorman's Inauguration Poem
Amanda Gorman recited her poem, "The Hill We Climb," at the Inauguration Ceremony on Wednesday, January 20, 2021. Her poetry was a heartfelt tribute to bring people together and let go of all differences that lead to divides and conflicts.
"We are striving to forge our union with purpose. To compose a country committed to all cultures, colors, characters and conditions of man. And so we lift our gaze, not to what stands between us, but what stands before us. We close the divide because we know to put our future first, we must first put our differences aside."

said Gorman
Gorman shows a keen interest in reading and covering social, racial, religious, and cultural issues. Her inauguration poem reflects a strong message of unity and leaves behind a better and greater America for future generations.
All Praise For The Youth Laureate
Young Amanda was praised by notable figures across the country for her courage, bravery, and excellent performance at the Inauguration. Michelle Obama appreciated Amanda for using strong and poignant words, while Stacey Abrams called the poem an inspiration for everyone.
Hilary Clinton was quick to share that Gorman has promised to run for the presidency in 2036. Oprah Winfrey also hailed the young star and said that she had never felt so proud to see a young woman rise.
Gorman Has Two Books Coming Up
Amanda has two books coming up, courtesy of the Penguin Random House. One of them will be a children's book called "Change Sings," and the other one will be a brand new poetry collection.