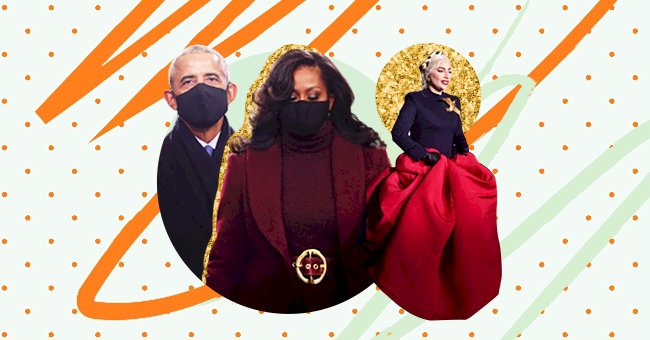 Our Pick: Top 5 Memorable Style Moments From Inauguration Day 2021
The newly sworn leaders of the U.S., Joe Biden and Kamala Harris, are making rounds in the world of politics and fashion alike. Some massive style goals were laid down at the Inauguration Ceremony, from Lady Gaga channeling her inner Katniss to Amanda Gorman shining bright in yellow.
From the moment we got introduced to the new power duo, Biden and Harris, we have felt nothing but inspired by their kindness and passion for healing the masses and bringing people together. The new President and Vice President have influenced the global audience with their choice of words, character, and of course, their impeccable dressing sense.
The same is true of Wednesday, January 20, 2021, where history was made when Biden became the 46th President and Harris took oath as the First South Asian and Woman of Color to take up VP's position. And because that isn't all, here are the top 5 fashion moments from the big day that are worth mentioning.
President Joe Biden & First Lady Jill Biden
The Bidens turned heads and conquered hearts with the warmth and love they radiated and the way they matched so perfectly in their attires. The First Lady wore an aquamarine Markarian outfit, which comprised a stylish dress, coat, and matching silk mask.
President Biden also maintained his unique style statement by opting for a remarkable and elegant suit, courtesy of Ralph Lauren. The beautiful couple stunned as they waved hands to the audience and thanked them for the outpour of affection.
Vice President Kamala Harris
The newly sworn Vice President Kamala Harris is known for choosing power suits as a part of her fashion statement, and Inauguration Day was no exception. She stunned in a purple-colored overcoat, designed by a budding fashion designer, Christopher John Rogers.
She also opted for a pearl necklace and matching earrings to complete her look. Her choice for a bright and bold color was perfect for the occasion, and she carried it quite gracefully and with her signature smile.
Former President & Former First Lady Barack Obama & Michelle Obama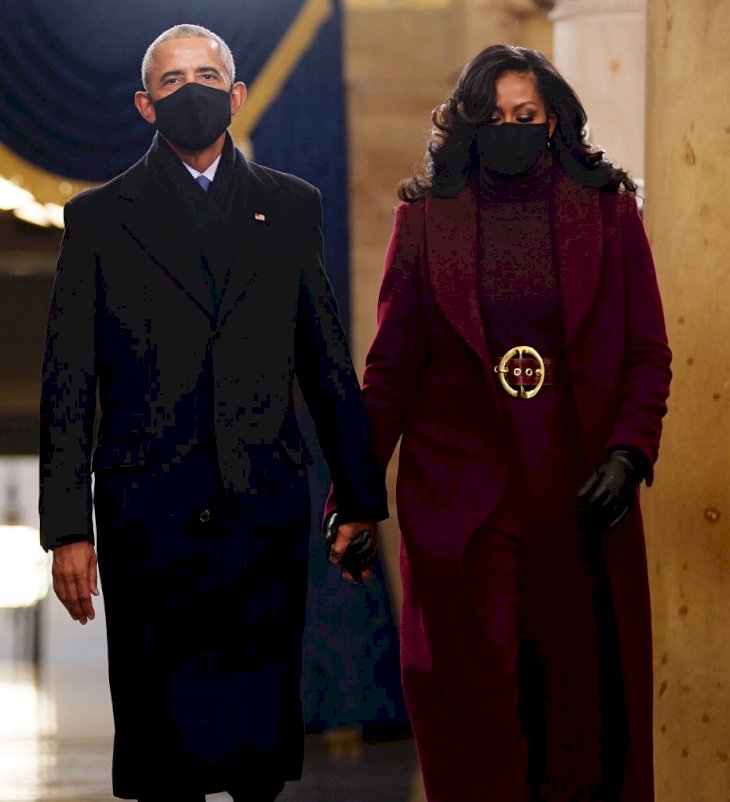 Getty Images
The Obama couple is often seen influencing our lives with their fantastic romance, companionship, and powerful spirit of inspiring kindness and love among people. They were real fashion divas at the Inauguration as well, and we are not the least bit surprised.
Mr. Obama chose a completely black outfit to match his wife, who looked gorgeous and elegant in her monochromatic dress from her designer, Sergio Hudson. The couple also wore matching black masks, and let's not forget the classic belt that Mrs. Obama chose to complete her classy look.
Lady Gaga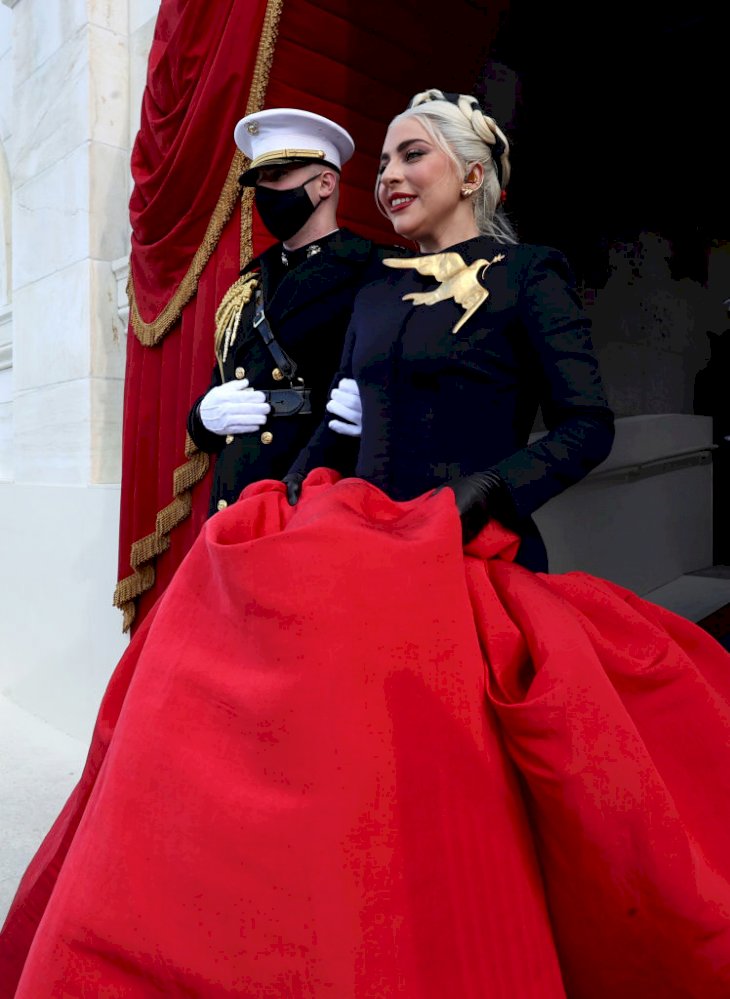 Getty Images
And next comes the queen, Lady Gaga, who never ceases to inspire us with her one-of-a-kind fashion and style statements. She cast her enchanting spell on the entire crowd with that splendid performance of the national anthem.
Her attire was a custom-designed dress by Schiaparelli, which consisted of a navy blue jacket and a red-colored gown. Also prominent was her golden bird brooch, which made many people fondly remember Katniss and The Hunger Games and perfectly styled knotted hair.
Amanda Gorman
And finally, we have the youngest ever Inaugural Poet and Youth Laureate, Amanda Gorman, who stole the show with her brilliant performance of the poem, The Hill We Climb. The brave young girl is a true inspiration to her fellow age mates for having come this far in her journey and with many more adventures to come in the future.
Amanda wore a bright yellow Prada coat and jewelry that was given to her by Oprah Winfrey. She also chose a red headband, matching shimmery mask, and hoop earrings for her exceptional performance on an unforgettable day.