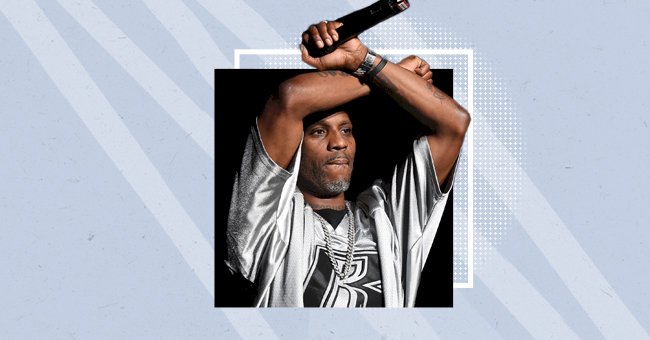 American Rapper And Actor DMX Dies At 50
DMX, a renowned American actor and rapper who rose to fame in the 1990s, breathed his last on Friday, April 9. He had been hospitalized since last week when he suffered a heart attack at his New York home.
The US rapper and actor DMX has passed away at the age of 50. His birth name was Earl Simmons, but he was popularly known by his stage name, DMX. The actor led a troubled life, which also impacted his career as a musician.
DMX released his debut album, It's Dark, and Hell is Hot, in 1998, which was a massive success and paved the pathway for his future progress. His family has not shared any details about his memorial thus far.
DMX's Family Confirms His Death
DMX died at White Plains Hospital surrounded by his family members. The artist had been on life support since the past week, owing to health complications. The news of DMX's death was announced by his family in an official statement.
"We are deeply saddened to announce today that our loved one, DMX, birth name of Earl Simmons, passed away at 50-years-old at White Plains Hospital with his family by his side after being placed on life support for the past few days. Earl was a warrior who fought till the very end. He loved his family with all of his heart and we cherish the times we spent with him. Earl's music inspired countless fans across the world and his iconic legacy will live on forever. We appreciate all of the love and support during this incredibly difficult time."

reads the statement.
A Glimpse At DMX's Life & Career
DMX, aka Dark Man X, was a famed hip-hop artist, born in Mount Vernon, New York, in 1970. Some of his most noteworthy music collaborations were with leading artists like LL Cool J, JAY-Z, Ja Rule, Mase, and The Lox.
The NY rapper gave two enormously hit albums back to back, including "It's Dark and Hell Is Hot" and "Then There Was X." His music career comprised seven studio albums, and he also appeared in movies like Romeo Must Die, Belly, Exit Wounds, and Cradle 2 The Grave.
DMX was a father of 15 children, having served jail sentences on various charges during his lifetime, including drug and weapon possession, tax fraud, animal cruelty, and irresponsible driving. His professional career often suffered because of his constant issues with the law bodies.
Celebrities Pay Tribute To Dark Man X
The US artist was remembered fondly by celebrities on social media. Actor Chris Redd paid his respects to the late actor, adding that "there will never be another like him." The Monster's Ball star, Halle Berry, sent love to his family, further writing that "his gift meant so much to many."
Dark Man was also remembered by his manager, Steve Rifkind, who shared a picture of the late actor on Instagram with a touching caption. Charlie Pluth, Soulja Boy, Chance the Rapper, Ice Cube, and Missy Elliott also shared tributes to the artist.
"I do feel like a piece of my childhood was lost today. I remember watching videos of DMX at Woodstock '99 and waking up every morning at 6am just so I could catch the music video to Party Up on MTV. There's a reason why his music still goes OFF today. Timeless. RIP DMX."

tweeted Charlie Pluth.