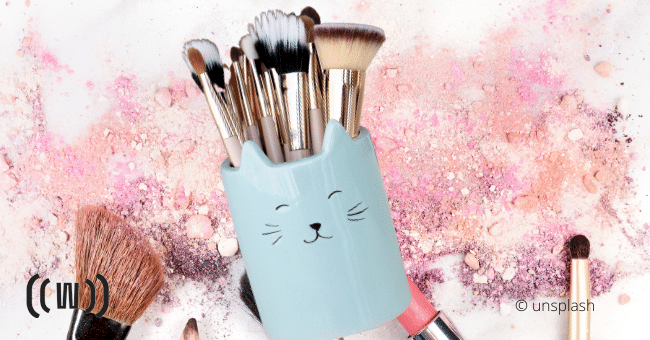 An A-Z Guide To Makeup Brushes
Good makeup brushes are worth investing in because they'll last you a year and significantly improve your makeup outcome.
Have you ever wondered why you can't get your eyeshadow to look like the pictures? Well, there are many possible factors, but one which many beginners tend to overlook is the correct makeup brush. And this goes for any makeup product.
Having the correct tools will help you efficiently complete the job. The essential brushes that you'll need to apply your makeup correctly include a foundation brush, a powder brush, a blush brush, and an eye shadow brush, at the very least.
The Foundation Brush
If you're the liquid foundation type, you may opt to use a beauty blender or alternate between the sponge, your fingers, and a brush. However, if you are more of a powder foundation type, you may be better served by using a brush.
Brushes that you can use to apply your foundation vary from angled, flat, and stippling brushes, but usually, they are quite dense. The denser the brush, the fuller the coverage.
The Powder Brush
If a shiny T-Zone is a concern for you, powder maybe your bestie. Depending on the kind of powder you opt for, you may use a different brush.
For a loose or translucent powder, you can opt for a soft fluffy brush with long bristles for a light coverage. Pick up slightly more product and dust over concealer and foundation to "bake."
The Blush Brush
"If you want a wash of color, go for a bigger brush than you'd typically reach for."

Says Helen Phillips, Sephora Collection's national artist based in Los Angeles.
Gently sweep your blush to the apples of your cheeks and sweep the product toward your cheekbones for a subtle hint of color.
The Eyeshadow Shading Brush
This brush is typically flatly shaped with a rounded tip. The denser the britsles of the brush, the more product you can load on.
The brush works well for powder or cream and perfect if you're looking to create a halo look on your eyes because of it's ideal shape.
The Eye Shadow Crease Brush
While the shading brush gives you the pigment that you're looking for, to achieve that seamless, well-blended finish, the shadow crease brush is what you're looking for.
The shape also allows for you to get the crisp cut crease suggests Phillips, but it can also help you smoke out your smokey eye.