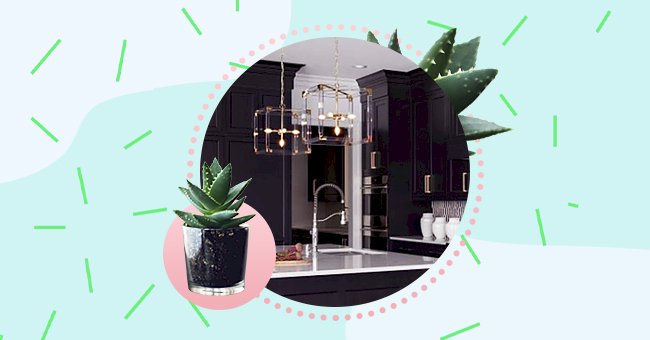 Architectural And Design Trends That Will Take Over 2021
With new years come new trends. This year we can expect to see some interesting colors, patterns, and black kitchens as the new cool kids the design block.
You may be spending more time at home and noticing some things that could require updating regarding your home design. 2021 trends are a great place to start for chic changes, big or small.
From artisanal furniture to earthy tones, here are some of the trendy design predictions in 2021 that we can expect to see a whole lot more of.
Black Kitchens
Classically, we tend to see more people opt for brighter kitchens like whites or light greys but experts say we can expect to see a twist in the plot.
Alyssa Clough, director of content and growth at Semihandmade tells "Create" that the color black in a kitchen can helps to create visual interest to make the area standout.
Nature-Inspired
As human beings, we tend to be drawn to nature, and this year's design trends are expected to reflect that. Expect to see more nature-inspired designs on furniture, cushions, and paintings all around the house.
Moreover, people may be opting for more natural or nature-resembling materials like ceramics that look like wood, polished cement, and natural stone are the leading examples.
Sustainability
Sustainability has been the buzzword across most industries. Practices that are bad for the environment are just not going to cut it for consumers who are becoming increasingly concerned with the environment and equality.
Along with increased sustainable practices, we can expect that more companies, especially those which are compliant to be transparent about their production and sourcing methods,
Earthy Tones
"ADPro" surveyed some architectural designers worldwide to determine what they predict to be hot in 2021. The consensus says that emerald, cobalt, burnt orange, and mustard yellow will be the years' champions.
However, the year's other expected trendy colors are bold and bright tones, particularly for walls. If you're looking to dip your toe into the trend, you may opt for a colored feature wall.
Self-Expression
If being under lockdown has had you feeling less expressive than, you may be having the urge to change something, somewhere, anywhere. More people will use design as an outlet.
"... looking for tools that help [them] communicate and express themselves after almost a year of holding back on social interactions."

Alexa Backal, head of design at Mexico City–based hospitality brand Casai, says to "Clever."