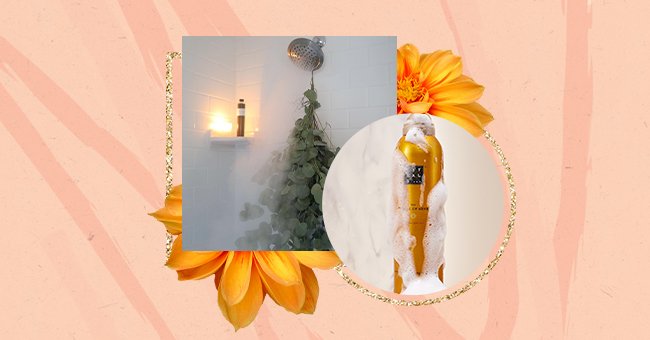 Aromatherapy Showers Are The Latest Self Care Must Try
If you think you have tried everything in the self-care realm, there's one last trend to add to your wellness rituals today: aromatherapy showers.
Who doesn't love a bubble bath, light up some candles, play the most relaxing playlist after a long and exhausting day? I think we're unanimous here in agreeing on that. However, we simply don't have the time to set it all up more often than not.
Run a bath and preparing the right environment for a relaxing self-care moment can have the opposite effect if you don't have much time left by the end of your day, isn't it? That said, aromatherapy showers are handy and more realistic to turn your five-minute shower before bed into the most relaxing five minutes of your day.
Forget about bath tea, bath bombs, or soaks. Instead, we present you with the latest self-care trend for those who don't have the time (or patience) to run and wait for the bath tube to be ready.
We can now create a spa-like environment with just a few products, and you don't need a bath for that. All you need is just invest in the right products to turn your steamy shower into a DIY spa treatment.
A recent change entered the shower steamers - the so-called bath bomb for showers. All you have to do is to place one of these little tablets on the shower floor. Then, as the water splashes on it, the steamer fizzes and releases its ah-mazing fragrance into the steam.
Just beware of where you place it. Too close to the water jet stream will melt away your shower steamer before you smell the scent. Too far away from the water or a too dry place won't let off any smell.
The other option for a spa-like shower is to hang eucalyptus in the shower. As the leaves become warm and wet, they release essential oils that not only smell reinvigorating but can also decongest your sinuses.
The leaves can last about two weeks if you keep them fresh. To do so, try and keep them dry. If they stay wet, they'll lose their color. So toss it if that happens.
Buy your bundles online at Etsy, at a local market, or find on Instagram by hashtags like #eucalyptusshower.
The third option for a shower treat is shower gels. Silky-soft formulas like gels, creams, and mousses are the simplest way to do it.
You don't need to spend 30 bucks on a shower gel, and you don't need to use it every day. Instead, keep it as a pick-me-up option for those days you need to relax the most.