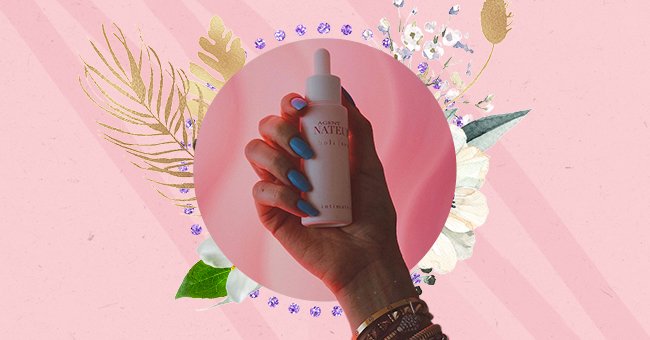 Arousal Serums That Promise To Get You In The Mood
Prepare your body for optimized arousal and big Os. Arousal serums are here to turn the foreplay, sex, and masturbation game on it's head.
While arousal serums are not to be confused with lubricant, which primarily aims to stimulate moisture, arousal serums, on the other hand, act more like a topical aphrodisiac by increasing sensitivity and blood flow to the thighs, vulva, clitoris, essential where you'd like to feel tinglier. One may start to feel a tantalizing tingle or warmth from the serum where applied. So the lube and arousal products are pretty different, but both worth keeping handy.
Arousal serums provide a heightened sense of arousal, (I just know there's a pun about heights and climaxing here). One may "feel more direct pleasure and benefits during sex," according to licensed psychologist and certified sex therapist Dr. Kate Balestrieri, who told "Refinery29." Here are five arousal oils that are worth giving a go:
Bloomi Arousal Oil
Bloomi Arousal Oil is formulated with botanical aphrodisiacs to increase sexual arousal, and it comes highly rated and has received glowing reviews. Some of the ingredients include meadowfoam, apricot, and angelica root. It's important to note that it is not compatible with latex.
Foria Awaken Arousal Oil
This oil here has received an overwhelming amount of positive reviews from users and is a bestseller on the Foria online store. This oil is not only committed to helping you have bomb sex and life-altering orgasms, but Foria is dedicated to sustainability using "100% all-natural and organic botanicals" and recyclable plastic.
Rosebud Woman Arouse Serum
The Rosebud Women Arouse Serum promises a plumpy, tingly feeling. It's also reassuring to know that Rosebud's founder, Christine Marie Mason, is an advocate for a well-rounded approach to women's sexual wellness.
Unbound Clitoral Jolt Gel
Along with the expansive range of sex toys that you can buy from Unbound, comes this intense gel to kick-start your intimate time. The Jolt Gel is a bestseller, and it's also toy-friendly and water-based. With just a few drops of the gel paired with your favorite vibrator, sexy self-care is getting a lot steamier.
Agent Nateur Holi (Sex) Intimate Oil
After a long day and you've just taken your evening shower, you can use this oil all over your skin to adorn your body if you so wish. It's formulated with vanilla fruit, coconut oil, jasmine, and sweet almond oil for a subtle scent. Mmmhm.