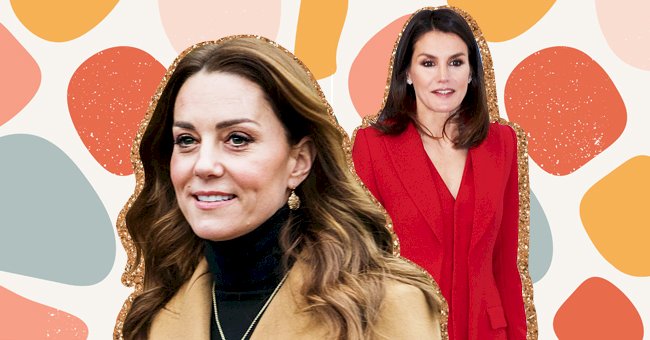 Autumn Inspiration From The Royals
Who wouldn't want to dress like a royal? Autumn is upon us, and as usual, the royals are on standby to provide some wardrobe inspiration for the season.
Whatever the season, the royals are always well put together. When you're looking for some autumn style inspiration, you're set to get your mood-boards worth when checking out the royal family.
When one thinks of royalty, one of the first things to come to mind is the royal style. Royals all around the world are known for being impeccably stylish. Who better to look to for fall and winter season style inspiration?
1. Meghan Markle in camel
The Duchess of Sussex stepped out in a gorgeous brown fall-suitable ensemble. Markle paired a brown Massimo Dutti silk skirt with a plain brown turtleneck underneath a Reiss camel-colored coat and brown velvet Jimmy Choo pumps.
The velvet-textured shoes and the silk midi skirt make this look on-trend for this autumn. The outfit is topped with the versatile fall staple, the classic brown coat.
2. Markle in a Jean Jacket
An everyday, comfortable look for you to get with your life and still stay stylish. Markle executed this casual autumn look with the trusted denim jacket.
As a working royal, Markle was known to break necks in her elegant coats and sophisticated style. However, on the South African leg of her royal tour, Meghan was photographed looking effortlessly beautiful in a casual denim jacket.
3. Kate Middleton In A Walnut Printed Dress
Cambridge's Duchess looks stunning in this walnut brown, dove-printed coat dress by Orla Kiely that she wore to a charity event in 2013. She paired this piece with suede Aquatalia ankle boots and a chocolate-brown envelope clutch bag for the second time.
The long-sleeved dress coat maintains its relevance for a 2020 autumn. You can't go wrong wearing this outfit out and about this fall.
4. Iconic Princess Diana look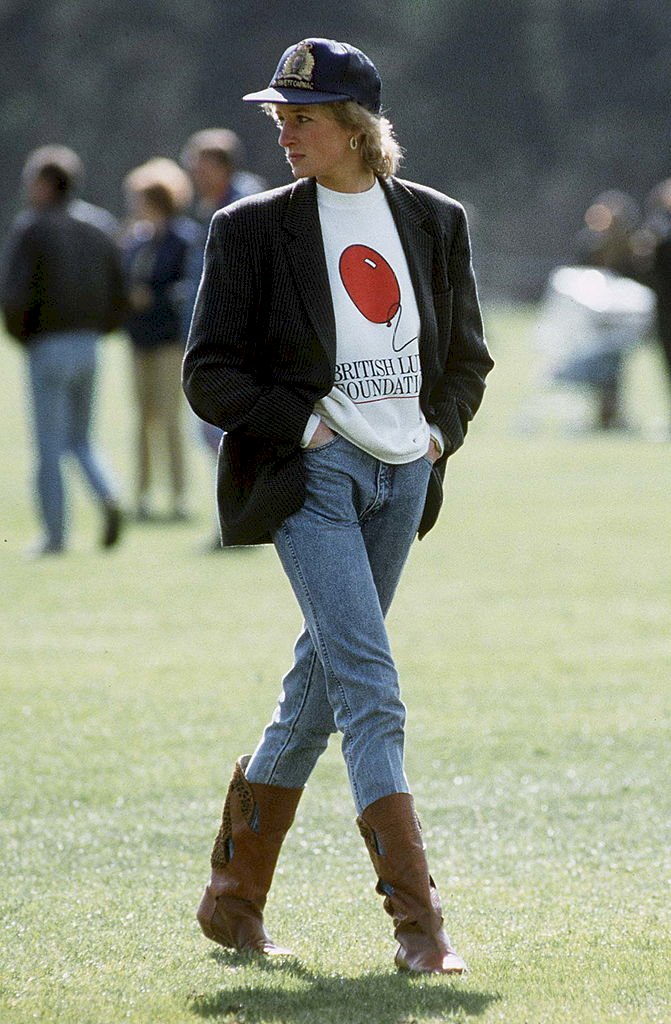 (Photo by Tim Graham Photo Library via Getty Images)
As far as autumn inspiration looks from the royals is concerned, the list would be incomplete without this stylish look from our beloved Lady Di. Whether in bold plaid prints, a classy dress, or a tailored coat, many of Princess Diana's ensembles have stood the test of time.
Princess Diana wore a pair of mom jeans, a blazer, and a sweatshirt combo back in 1988. Thirty-two years later and this super-casual fall look maintains its autumn appropriateness.
5. Queen Letizia Red All Over
Another timeless classic look by the ever-stylish Queen Letizia of Spain, stepping out in a bold, all red power suit. She pairs this shockingly gorgeous pants suit designed by Argentine designer Roberto Torretta with a pair of red heels and a matching red clutch.
Although the queen wore this ensemble in the spring, it can double up for a head-turning fall outfit bound to have you standing out.