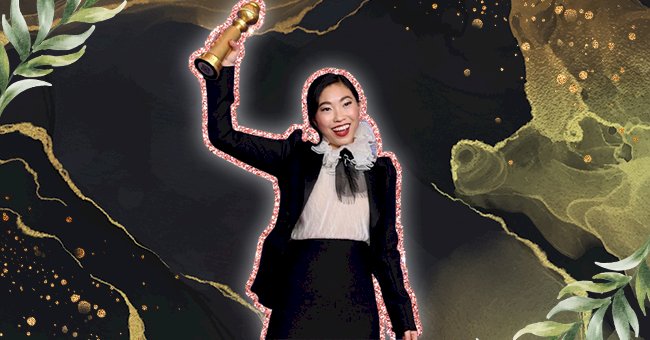 Awkwafina Becomes First Asian-American Woman To Win Best Actress At 2020 Golden Globes
Crazy Rich Asians breakout star Akwafina is the first Asian American actress to win big at the globes. The comedic performer won the best actress award for her role in 'The Farewell.'
Queens raised Akwafina's rate card went up by a whole lot thanks to her Golden Globes win last year. The hilarious actress was featured in a hit indie drama film by Lulu Wang and won big for her performance.
Awkwafina made history with her big win at the 2020 Golden Globes, which shines a light on Hollywood's inclusivity. Read more to see how the actress received her win and how her film did for the rest of the night.
The Best Actress Award Goes To
Awkwafina made history as the first Asian American actress to win the Golden Globe award for best actress. The thirty-two-year-old performer was featured as the lead for the indie film 'The Farewell'.
'The Farewell' follows a Chinese American immigrant, Billi, who struggles with her identity. Billi simultaneously does all she can in her power to protect her grandmother from learning about her bleak diagnosis.
The dramatic role is not one that we usually see the actress in, but she proves herself a talented actor. Awkwafina's Golden Globes win was the only win for the Lulu Wang directed film at the ceremony.
The Actor's Fitting Speech
In true comedic Awkwafina style, her acceptance speech was filled with laughs and emotional moments. She started the address off by raising her trophy in the air and joking about selling it if she needed to.
"If anything, if I fall upon hard times, we can sell this, so that's good."

says Awkwafina
She then thanked the people who got her where she was that night, especially the director Lulu Wang. The star also dedicated her first Golden Globes win to her grandmother, father, and late mother.
"I'd like to dedicate this to my dad, Wally. I told you I'd get a job, Dad. And to my grandma, my best friend, the woman who raised me. And to my mother, Tia, who I always hoped was watching from somewhere above, and I hope that she's watching now."

Says Awkwafina
Disappointing Directorial Nominations
Although the Globes were a fantastic experience for Awkwafina, it wasn't one for women directors. It was notable that all nominated directors were men this year, leaving Lulu Wang and many other women out.
The brilliant director's film received a nomination for Best Foreign Film, but Parasite won the award. Awkwafina took to her speech to shine some light on Lulu's work in a heartfelt manner instead.
"Thank you, and most importantly, to Lulu Wang, our incredible director. You gave me this chance, the chance of a lifetime, and you taught me so much."

Says Awkwafina
The best actress herself highlights the importance of the director in her speech. We hope that the Golden Globes take some of her words to heart and recognize more female directors this upcoming awards season.