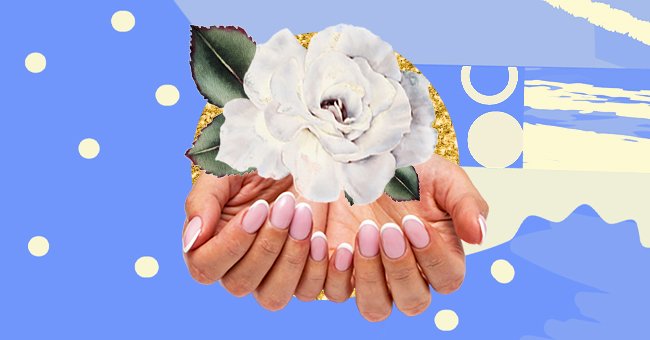 Baby Boomer French Nails Are The New Twist On A Classic Mani
Painting nails is an art only a handful can perfect. But thanks to the Classic French Mani Style, we can finally ditch the fancy and embrace minimalist and timeless Baby French nail designs, even at home.
To everyone who has tried vibrant nail art at home and failed miserably, we hear you. The salons shutting down or cutting their timings short meant that our manicure routine suffered miserably, and we didn't know how to fix it.
However, the recent Baby Boomer French Nail trend is a life savior, favoring simplicity, and elegance. Here's everything you need to know about the Baby French Nails Design that's taking the internet by storm.
Baby Boomer Nails Trend
As the name suggests, this classic nail design was quite the rage back in the times following WWII. It is a more refined version of the classic French mani and gained popularity in the baby boomer period (1940's) when people liked painting their nails white and pink.
"The baby French is a modern take on the traditional French manicure, with the white tip painted as thinly as possible, while also being slightly tapered down the side of the nail. It's low maintenance, very wearable, and because of the natural base you can also go longer between appointments." said nail artist Harriet Westmoreland.
Many nail salons are now embracing this new take on the old French mani style. It is growing in popularity because it is elegant, trendy, and caters to almost all nails, regardless of their shape.
The French Ombre is a softer and evolved take on the French mani, which is why people love it more. You can even tone it up by adding nail accents or introducing your liking's extra topcoat.
How to Master The Look Yourself
Achieving the perfect French fade look may require some time, but some hacks might speed things up. According to the nail artist Jade Tang, trying on white acrylic can help with a perfect finish.
Blending the white and pink shades can be tricky, and one color might overshadow the other. The white acrylic will make up for the correct color ratio and help you stay on top of your Baby Boomer French game.
While nailing your French Ombre nails will not be so seamless yourself, it's still worth a shot in the quarantine season. You can start with a white shade on the nail tips. Next, put on the pink base, starting from the cuticle, and finally blend the colors with a brush.
When To Go "Baby Boomer" On Your Nails
Another essential detail to bear in mind is aiming for a seamless, uniform french fade look. You can do this by starting with one nail at a time and using it as a frame of reference for the other nails so that your color ratio stays correct.
According to the nail artist Jade Tang, baby boomer French nails can be tried with various pink, white, and nude tones. They can bring out the best in your nails for everyday occasions, ranging from parties to pre-bridal events.