Back Facials: Inside The Latest Spa Treatment Trend
Everyone from Instagram influencers to magazine editors have been raving about Back Facials. So we can't help but wonder what all the hype is about...
Back acne is the ultimate way to make you feel self-conscious in a slinky backless dress. So while winter isn't exactly a time for showing off your back, it is the perfect time to start preparing for summer.
That's where back facials rise to the challenge. The new spa treatment promises to have you ready to lounge around with your back on full display this summer. Here is everything you need to know about back facials.
What Is A Back Facial?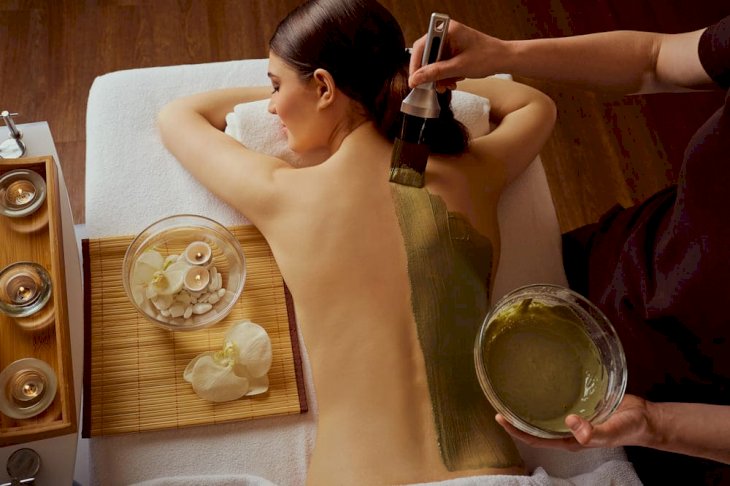 Shutterstock
A back facial (a.k.a a Bacial) is a series of treatments done on the back. The entire treatment consists of deep cleansing, exfoliation, and extractions.
Celebrity facialist and Tatcha Ambassador, Yolanda Mata (who goes by Yoliglo on Instagram) revealed that she regularly recommends clients to have bacials before red carpet events and in summer. Many salons have also added the popular body treatment to their spa menus.
Why You Should Get A Bacial?
Bacials have boasted beneficial cleansing to hard to reach places. They target a variety of skincare issues including clogged pores, back acne, and dehydrated skin.
The treatment is very similar to traditional deep cleansing facial techniques. Thus it shows similar benefits to facials and promises to leave the back feeling clearer, cleaner, and smoother. It also helps reduce inflammation and scarring from back acne.
How Is A Bacial Done?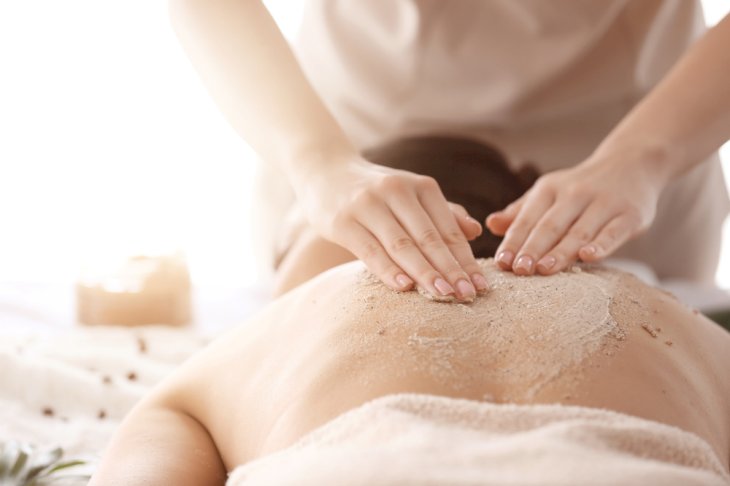 Shutterstock
Aa typical Bacial, like the one Elle's Kristin Corpuz had, begin with a thorough cleanse and exfoliation. This is usually followed by an acid peel or enzyme peel to remove any excess oil or "debris."
The esthetician will also use steam to open up pores and soften any debris to assist with extractions. The treatment will also include an oil or cream as part of the hydration steps and massage.
The Results
"When it was all done, it was truly a challenge to stand because I was so relaxed. My skin looked super fresh and, while I didn't see any immediate improvement on the scarring, I must admit that I very nearly achieved an Ashley Graham-level glow, "

boasts Bustle's Erika Abdelatif in her review of the treatment.
Usually, the back is neglected or barely touched aside from the occasional back massage. Thus aside from the benefits of the bacial itself, it also leaves your back feeling pampered and relaxed.
How Often Should You Get A Bacial?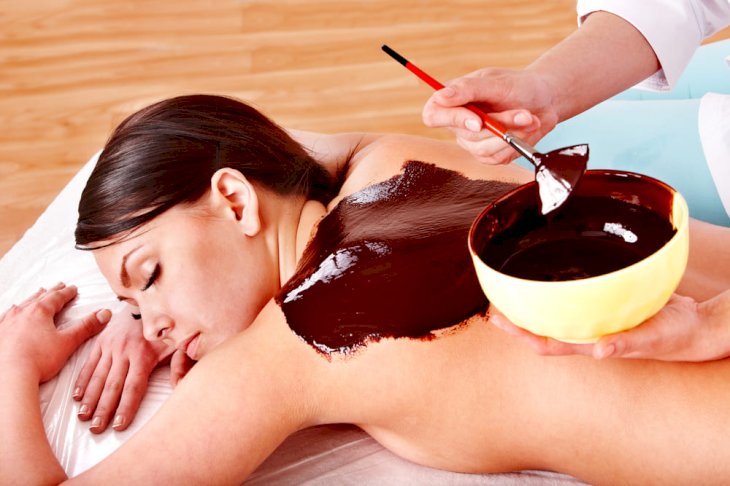 Shutterstock
According to experts, to truly see long-lasting effects from the treatment it should be done at least once a month. If it isn't something you can squeeze into your monthly budget, Yoli recommends getting a bacial least four times a year, or before special events.