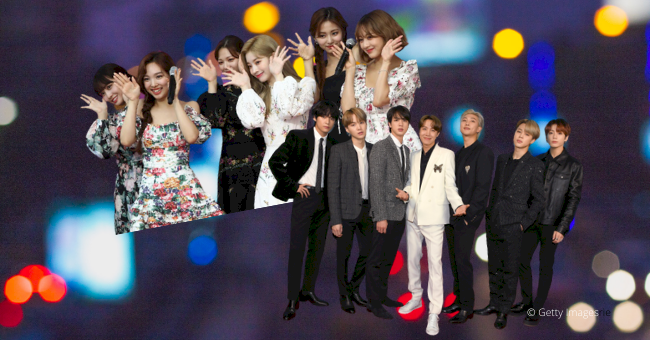 Best K-Pop Albums Of 2020
All things considered, 2020 was an excellent year for K-Pop with a lot of outstanding albums from our favorites and some fresh newcomers.
The pandemic's effects were felt throughout the globe, including the music industry. While we weren't able to see our favorite artists doing their thing, live on-stages and at events, many k-pop artists produced outstanding albums in 2020.
Concurrently, we also had the opportunity to experience some excellent EPs and singles that won't make it to this list but are worth mentioning, like the Nonstop by Oh My Girl and the EP María by Hwasa. In no particular order, here are the best K-pop albums had to offer in 2020.
'Neo Zone: The Final Round' by NCT 127
The album strikes a balance between love and war with brawl ready songs like Punch in contrast with songs like Love Me Now. Not just that but, you also get the versatility that NCT 127 always offers some electronica, rap, and R&B sounds, making for an all-around enjoyable album.
'Map of the Soul: 7' by BTS
Released back in February of 2020, the album offers an introspection of the band's seven-year journey. They look back at the beginning of their journey and some of the pains that come with fame. This album broke streaming records on Spotify and contributed to them being recognized as Entertainer of the Year by TIME.
'Monster' by Irene & Seulgi
This album from the two members of the group Red Velvet which came together back in 2014, has some sultry themes that the group has only ever hinted at previously, opting mostly for upbeat jams. This is the first joint release from "Seurlene," and we certainly hope to hear more from the pair by the sound of things.
'ALL ABOUT LUV' by Monsta X
Upon its release, "ALL ABOUT LUV" caught attention for being the first fully English album from a K-Pop group in ten years, according to TIME. The album offers listeners a few groovy tunes like Nobody Else and some energetic bangers like Beastmode.
'Better' by BoA
BoA has proven that she has longevity and consistency over the span of her two-decade music career. Billboard reckons that "Better," her tenth studio album is one of her strongest to date.
Eyes Wide Open by Twice
"Eyes Wide Open" is Twice's second K-Pop studio album. In this album, the group displays an evident maturity in comparison with previous work. Listeners can enjoy the play of multiples genres and sounds on this album, including some dance along with tunes like Hell in Heaven.
回:Walpurgis Night by GFRIEND
While the pandemic may have slowed things down for many in 2020, GFRIEND continued full steam ahead, releasing three albums in the year for the series "回"—a Sino-Korean word meaning to "turn around" or to "return." Walpurgis Night explores the ideas of self-discovery and a renewed sense of self.
'Soul Lady' by Yukika
"Soul Lady" is the first studio album by actress and singer Yukika, and what a way to make a debut. The album is beautifully soulful yet pop, making for a smooth listen and effortless vibes.
'Dystopia: The Tree of Language' by DREAMCATCHER
While K-Pop encapsulates a plethora of genres and musical styles, the rock seems to be the less frequently visited genre. However, DREAMCATCHER appears to find their place in this style. Even when exploring other genres like R&B or even Latin, there's something fundamentally rock about their approach, which shows a thorough understanding of their personal style, well-executed on this album.
'Super One' by SuperM
SuperM is the supergroup made up of some of the big names from some popular K-Pop groups like SHINee, EXO, NCT 127, and WayV. The group came together like Avengers to create an extraordinary album.