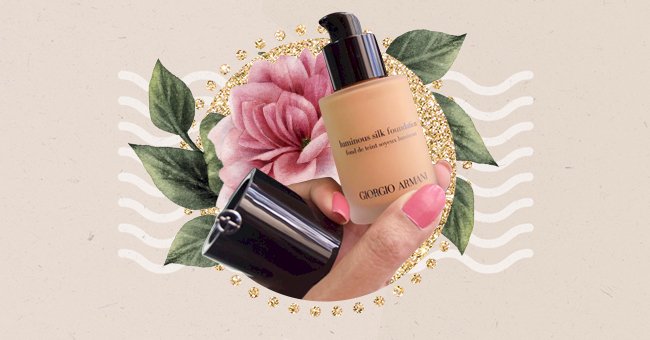 Best Makeup Products For Mature Skin
Your skin changes as you age, making it require different products for the best results. Just as you changed your makeup selection after your teen acne years, you'll need them to evolve in your more mature years.
One of the best tips many skin and beauty experts will give you is using products for your specific skin type. While many people know to do this with skincare, they often forget to pick skin-specific makeup products.
More mature skin may be slightly drier and have more fine lines that affect the appearance of makeup. Fortunately, several makeup products look fantastic on mature skin, and we've listed some below:
Too Faced Cosmetics Hangover Primer
Some primers may be too tacky for mature skin, but this Too Faced product is not one of them. The Too Faced Hangover primer is infused with hydrating coconut water to keep skin replenished and radiant.
Many reviewers share that this primer leaves their faces feeling smooth after application. Some even rate that it works so well that you may not even have to apply foundation if you do not want to with this primer.
Tatcha Beauty The Silk Canvas Primer
This Tatcha primer is also a fantastic primer for mature skin and works wonders on eyelids for eyeshadow prep. A bonus about this primer is its ability to diminish the appearance of fine lines, thanks to a few anti-aging ingredients.
Giorgio Armani Luminous Silk Foundation
Foundations with hydrating formulas work excellently on mature skin, especially if they are lightweight. Matte foundations can make mature skin appear dry, causing flakes and lines that show signs of aging.
This dewy Giorgio Armani foundation is the perfect example of a fantastic foundation for mature skin. It is lightweight, so the skin will feel comfortable and be able to breathe under layers of foundation makeup.
Saie Slip Tint
Many women prefer to go the 'less is more' route when they reach a certain age, and so they say goodbye to the foundation. This tinted moisturizer works extraordinarily well as an alternative to heavy base makeup.
Ilia Beauty Multi-Stick
Many beauty experts recommend that women with mature skin stay away from powder makeup products. These types of makeup products can emphasize fine lines and texture that are usually found on mature skin.
These experts reveal that cream-based products are the way to go for a youthful glow. Ilia's Multi Sticks make some of the best cream blushes in the beauty market as they offer a beautiful, naturally flushed finish.
YSL Beauty Touche Eclat All-Over Brightening Pen
Brightening the upper and under eyes can make one look significantly more radiant and youthful. This YSL Beauty brightening pen is the perfect formula for brightening mature skin, and it is extremely easy to use.