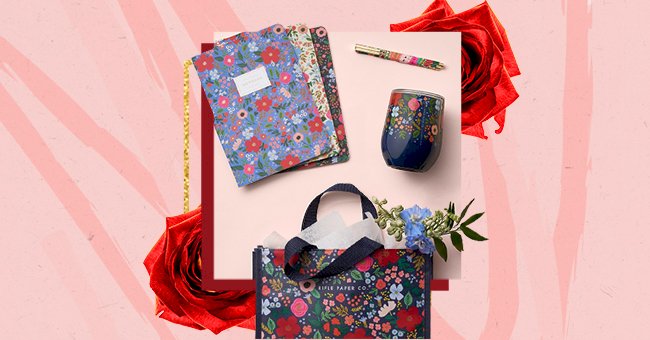 Best Notebooks To Journal Your Thoughts This Easter Weekend
The Easter weekend is upon us, so why not take time to check in and practice self-care. As much as spa days at home have been recommended to death, journaling is an excellent way to take care of your mental health.
At first, journaling may seem like a task if you've not mastered a journaling style. You can experiment between wide notebooks for doodling or tiny ones meant only for writing to see what works for you. After all, it would be great to walk down memory lane years later.
Once you've established your book of preference, it's time to write away. Why not make it a meditation session, too, by whipping up your favorite cup of tea and playing relaxing jams. Check in with yourself this weekend and consider using these ten notebooks to journal your thoughts.
Reflections Limited-Edition Notebook
Price: $32.99
This notebook is a collaboration between Gurls Talk and mental health activist Adwoa Aboah. It's excellent as it encourages you to check in with yourself by giving you prompts, quotes to inspire you, and important mental health material placed in the back.
Rocketbook Smart Reusable Notebook
Price: $22.98
If you're not into accumulating notebooks, Rocketbook is the best solution. It allows you to write your thoughts, scan them onto your phone and rub them afterward, leaving you with clean pages. Therefore, this makes it one of the most sustainable in the market.
Let That Sh*t Go: A Journal for Leaving Your Bullsh*t Behind and Creating a Happy Life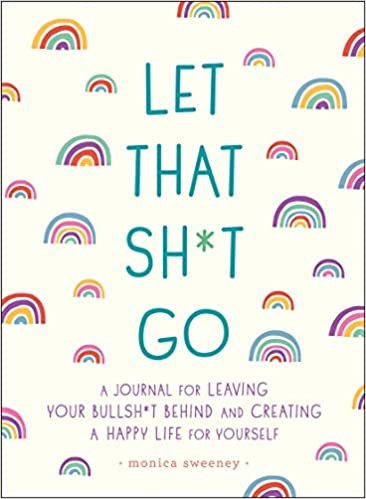 amazon.com
Price: $9
If blank notebooks do not inspire you, try this. It's full of color alongside guiding prompts (that get super real). This guided journal will feel like a best friend holding your hand. Furthermore, it will encourage you to leave unproductive thoughts behind to lead a happy life.
Stitched Notebook Set
Price: $15
We believe the best sets come in threes. These notebooks are crafted with intricate floral designs that exude a feminine flare. If you get carried away in one, don't worry, as there are two others on standby so you can save your coins.
Minimalism Art Premium Hard Cover Notebook
Price: $8.95
If you're looking for a simple classic design, this book will do the trick. The book's pages have the right amount of thickness to prevent bloating on the other pages. Also, it comes with a matching ribbon allowing you to pick up from where you left off.
Becoming: A Guided Journal for Discovering Your Voice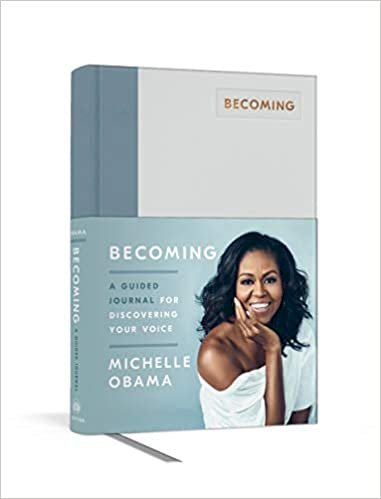 amazon,com
Price: $8.99
Why not get a mini therapy session from the former first lady? This notebook has uplifting quotes and also prompts linked to the stories from the book. It also has a therapeutic blue and white color, making it easy on the eye during your journey to rediscovering yourself.
Be Rooted Protect Your Energy Journal Set
Price: $22
This journal has a great message behind it. As the book title suggests, if you're feeling low and need an outlet during these unpredictable times, this notebook is for you. It also comes in a pair, allowing you to carry it wherever you go.
Dingbats Earth Dotted Medium
Price: $24
This is one of the cutest vegan notebooks on the market. It comes in a variety of pastel colors that may tempt you to display. It also has subtle bullet markings, an excellent choice for those who don't like to journal in run-on paragraphs.
Fringe Assorted Slim Mini Journals
Price: $10
These mini journals are the cutest. They have cute covers with two designs that are different but manage to blend. If you're on the move, you can prop them in your tote or bag to carry your thoughts everywhere with you.
The Five Minute Journal
Price: $29.99
This is an excellent approach for those who don't want to spend time journaling for long hours. It comes with a pretty classic hardcover and has activities and exercises lasting six months. This notebook will inspire gratitude, positivity, and self-reflection.