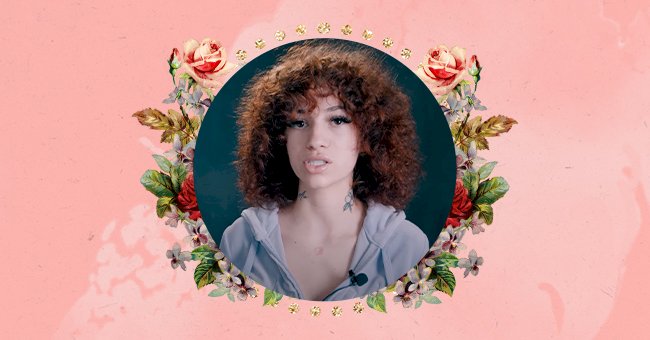 Bhad Bhabie Alleges Abuse From Dr. Phil Endorsed Troubled Teen Ranch
You may know Bhad Bhabie as the 'catch me outside' girl from her 2016 Dr. Phil appearance. After Dr. Phil, Danielle Bregoli made a name for herself as Bhad Bhabie and has built a fanbase for herself.
It isn't very often that we hear back from former Dr. Phil guests unless they are in a follow-up episode. Danielle Bregoli changed that pattern when she created her personality Bhad Bhabie after her appearance.
Bregoli appeared as a troublesome teenager on the show in 2016 when she was 13 years old. After displaying undesirable behavior, Danielle was sent to Turn-About-Ranch like many before her.
Danielle On Dr. Phil
Danielle Marie Bregoli made her first television appearance of Dr. Phil with her mother in 2016. Unfortunately, as we all know, being on Dr. Phil as a teenager is not a celebratory moment.
During the show, Bregoli displayed behavior that was aggressive towards her mother, causing concern. The thirteen-year-old's way of talking and demeanor didn't match her at all, resulting in a comical effect.
Soon after the show, clips from Danielle's Dr. Phil appearance went viral, and she even had a catchphrase. The youthful teen made use of the opportunity and presented her slick talking self as Bhad Bhabie.
Alleged Abuse At Turn-About-Ranch
While Bhad Bhabie entertained masses after the viral appearance, she dealt with more trauma than we knew. Danielle was referred to Turn-About-Ranch by Dr. Phil during that show to correct her unruly behavior.
Turn-About-Ranch is a program that claims to rehabilitate troublesome teenagers. Many guests of the show had been sent to Turn-About-Ranch to fix their behavioral issues but allegedly suffered abuse instead.
"It's just our word against the staff's word when you're there because there's no witnesses, there's no cameras, you don't have a phone; there's none of that,"

Says Danielle Bregoli
Years after Danielle's return, she is exposing the ranch for the nightmare it is. She alleges that the ranch staff physically punished the children and kept her from sleeping enough, eating, and from keeping warm.
The Trouble With Teen Programs
Danielle exposed Turn-About-Ranch in a Youtube video for a movement called Breaking Code Silence. Breaking Code Silence reveals troubled teen programs for what they indeed are, so parents are aware.
There have been sexual abuse claims against a staff member at Turn-About-Ranch, which made Danielle speak out. Paris Hilton also recently spoke out against troubled teen programs after sharing her experience.
The techniques used by these programs are eerily similar and disregard all consent and free will. Like Paris, Danielle recounts the night they took her to her ranch and described it as a traumatic kidnapping.
Danielle also called out Dr. Phil for continuing to take children to these ranches and demanded an apology. Watch Danielle's video for the full heartbreaking recollection of her time at Turn-About.