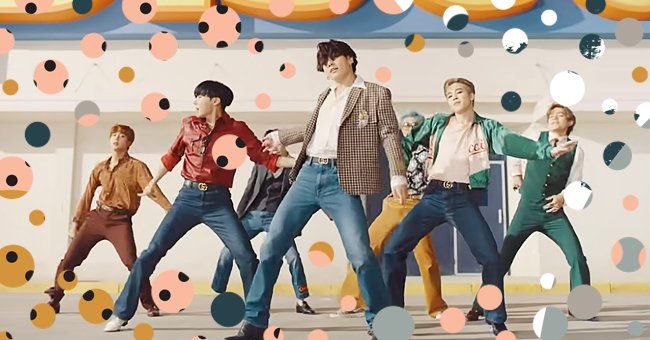 Billboard Chart Topper: Unpacking The Lyrics & Meaning Of The BTS Song 'Dynamite'
BTS fans have waited for this for months and the bomb has dropped. The lyrics to Dynamite encourage all the good vibes we want to hear right now. We're exploring the Billboard Chart-topper.
Bangtan Boys ( or BTS) recently released their first all English song titled "Dynamite." And as we have come to expect from the group, the song caused waves and has already smashed records.
And because we might actually pop if we don't talk about BTS every few passing moments, we're dissecting the lyrics to the new single "Dynamite."
The Introduction
The intro starts with Jungkook singing, "Cause I, I, I'm in the stars tonight. So watch me bring the fire and set the night alight."
This is also the exact point in the song at which you already know deep down in your heart that you are going to love this vibey tune.
The Chorus
The lyrics are a light-hearted invitation to get up and dance. They are a call to be a ray of light in a world that may otherwise seem grim.
"'Cause ah, ah, I'm in the stars tonight/ So watch me bring the fire and set the night alight / Shining through the city with a little funk and soul / So I'ma light it up like dynamite, woah."

Sing the boys in the chorus.
The buoyant lines are laced with pop-culture references to some of their favorite musicians and famous personalities throughout the song. Give the song another tentative listen. You may catch the shoutouts to LeBron James, the Rolling Stones, Michael Jackson, and King Kong.
Overall
Above all else, the song is a unifying gift to help fans get through what has been a tumultuous year. Many people globally could do with a little pick me up.
"Recording this song was really fun, and like Jin said, we're going through difficult times so we tried to have more fun working on this song. We made this song in hopes of giving energy to the listeners. We're glad this song turned out great and hope a lot of our fans can listen to it to receive the positive energy we tried to incorporate in the song."

RM describes the song "Dynamite" during an interview with Zane Lowe.