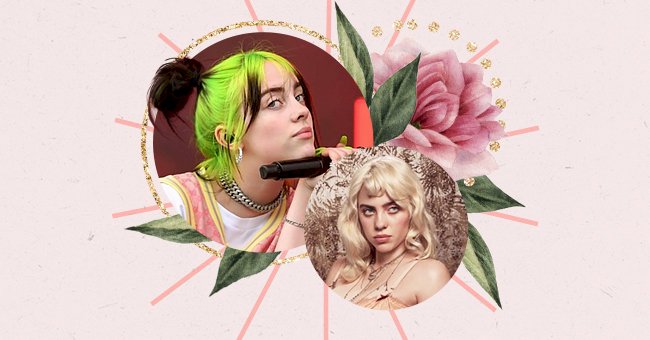 Billie Eilish Uses Vogue Cover Story To Open Up About Past Abuse
It has been an eventful two weeks for Billie Eilish fans. The 19-year-old star has done everything from changing her look to releasing a song and revealing Vogue cover these past few days.
Billie Eilish may only be nineteen years old, but she sure knows how to use her power for good already. The pop megastar has kept fans on their toes over the past two weeks with significant changes and projects in store.
Billie was also recently featured on the cover of British Vogue and revealed much more than she ever has. Read further to explore the shocking abusive relationship revelations Billie has touched on recently.
Started With A Single
Last week Billie released a single named 'Your Power' which earned the number one US chart spot in a day. Billie explained that sharing the melancholic tune with the world was significant since it came from a vulnerable place.
In an Instagram caption, Billie shares that the song addresses many situations that she's witnessed and experienced. She elaborates on these experiences in her cover story interview with Vogue magazine.
"I don't know one girl or woman who hasn't had a weird experience or a really bad experience. And men too – young boys are taken advantage of constantly."

Says Billie Eilish
The single is the first time Billie has addressed experiencing an abusive relationship. She also explains that the song refers to many sexually exploitative relationships she's seen between minors and adults.
Using Her Power
Billie's single was the first step towards using her power appropriately, and the Vogue story was the cherry on top. The superstar singer did a fantastic job at opening up and advocating against abuse in both instances.
Eilish referred to 'Your Power' as an open letter to people who take advantage of others, primarily men. She further elaborated on the open letter by raising awareness on why age mattered in these situations.
"I used to not understand why age mattered. And, of course, you feel like that when you're young because you're the oldest you've ever been."

Says Billie Eilish
Billie also addressed how abuse is a systemic problem because it affects anyone from anywhere. Sharing her experience also allows fans to realize that there is no shame in being a victim, even if it feels that way first.
Reclaiming Her Power
Billie is known for the signature baggy clothes style she adopted to protect herself from body-shaming opinions. She also recently opened up about her unhealthy body image struggles after being body shamed.
However, the star is visibly empowered in a pin-up style cover shoot that was all her idea. Billie has reclaimed her power by doing what makes her feel good, as she put it in the Vogue cover story interview.
"'You're going to complain about being taken advantage of as a minor, but then you're going to show your boobs?' Yes, I am, motherfucker! I'm going to because there's no excuse."

Says Billie Eilish
Billie stands up for her decision to show off her body in the interview and several Instagram captions. In a full-circle moment, the singer accepts and reiterates that clothes don't make an excuse for abuse or body shaming.