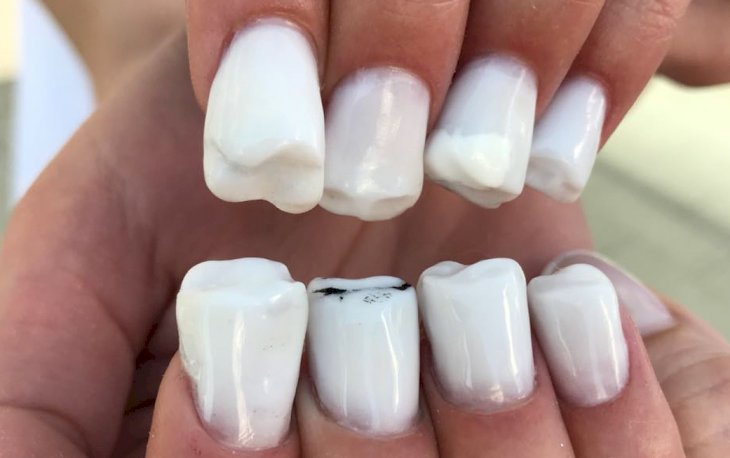 Bizarre Beauty Trends That Have Gone Viral
Recent years have seen wacky and wonderful makeup, hair, and even nail art go viral on social media. From glitter tongues to weird brows makeup appeared to be leading the trends towards a much stranger time.
However, hair and nail artists refused to be left behind and answered with their own crazy ideas. Here are some of the most bizarre beauty trends to go viral on social media.
Glitter Roots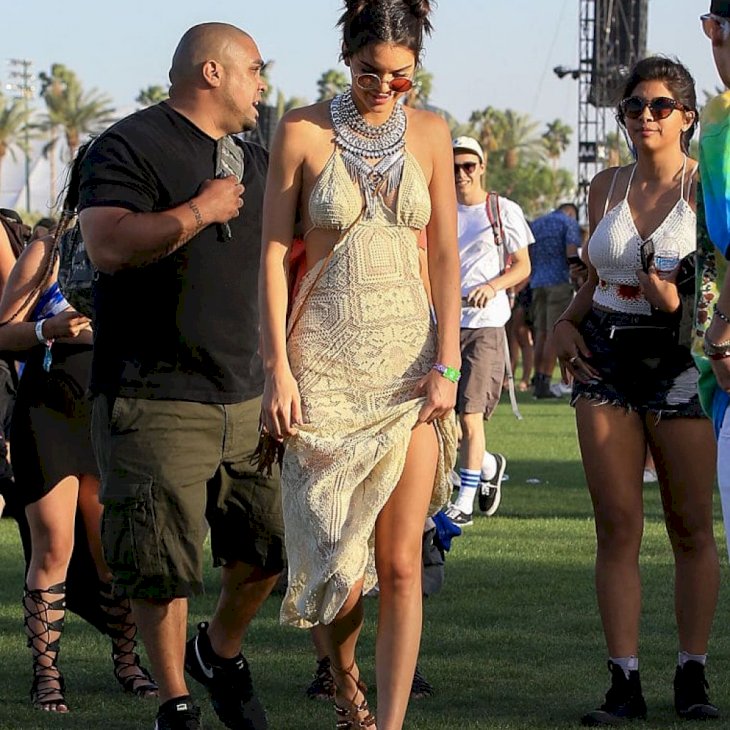 Getty Images
The recent lockdowns have many of us showing major rootage and desperately needing a touch up with our hairdresser. However, beauty influencers in 2016 and 2017 already created the perfect solution by using glitter to cover up their roots.
The trend saw influencers use various hair fixing sprays and gels to hold the glitter onto their roots. The trend grew so popular that even Kendall Jenner embraced the look.
More Glitter
Glitter roots were not the only body parts influencers made sparkle. Instead, another bizarre and unexpected place that got the glittery treatment was underarms. Perhaps to hide some stubble between shaves?
Some also used glitter to bling up their booty for festivals and events. Some super risqué influencers even used glitter to create faux bras.
Strange Nails
Nail artists weren't ready to concede defeat and created some horrifying and intriguing designs that definitely deserve a spot on this list. From perfectly sculpted teeth on each nail to snot nails, Nail Sunny is one of the most infamous brands to join the weird nail trend.
However, the Russian nail brand appeared to take it way too far when they created a design that involved trapping live ants in a manicure. Though they ensured that the ants were freed after, animal activists were horrified.
Faux Henna Freckles
Faux freckles have become are very trendy. Over the last few years, social media has come up with multiple ways to create your own freckles including multiple steps to drawing them on so they look natural.
However, one that gained massive popularity was henna freckles because it would create an illusion that would last for a longer time. However, it can go very wrong and turn bright red or orange leaving you looking a little crazy. Just ask Youtuber Naomi Jon.
At-Home Nose Job
A trend that first started amongst the Asian beauty community was the at-home "nose job." The trend quickly gained popularity globally.
Artists use scar wax, a tool commonly used by visual FX artists for theatre and screen productions, to create a whole new shape for their nose. The really jarring and sometimes spooky part of the trend is watching the artist remove the wax and transforming into someone completely different.