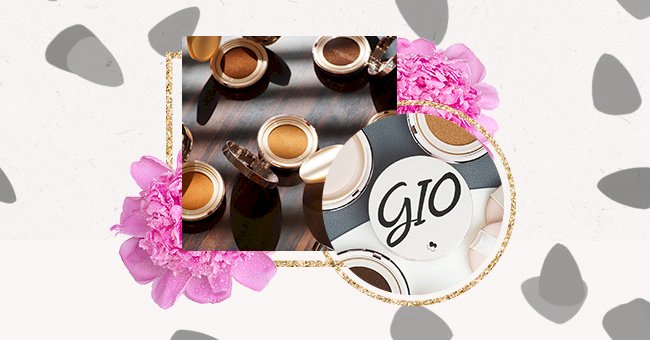 Black-Owned Brand Dr. GIO Cosmetics Is Striving To Make K-Beauty Makeup More Inclusive
Korean beauty has been all the hype over the past year or two, but it does leave some people out. K-Beauty makeup is all about glowing skin products that usually don't cater to darker skin tones.
K-beauty has been the go-to beauty style that everyone gravitates towards these days. The lip stains, blushes, and BB creams have caught the eye of many makeup lovers globally, and we all want some of it.
Unfortunately, K-Beauty makeup typically caters to lighter skin tones which excludes a whole demographic. Thankfully, Dr. Gio cosmetics has made a plan to include everyone in the fun.
The First Black-Owned K-Beauty Brand
Grace Ijeoma Okafor made history when she founded her K-Beauty brand, Dr. Gio Cosmetics. Dr. Gio Cosmetics is the first black-owned K-Beauty brand, let alone being the first of its kind owned by a black woman.
Okafor is a black woman living in Korea, so she has had first-hand experience with K-Beauty makeup. Grace recognized how the growth of K-Beauty was rapid in contrast to the creation of inclusive products.
As a result, Grace launched her inclusive K-Beauty brand that would cater to darker skin tones. The first product in their range is a foundation, which Grace created because of how limited dark foundations were.
Ultra 7 Brightening Foundation Cushion
Okafor explains how K-Beauty is famous for its natural ingredients and scientific approach to beauty. She shares that these elements are excellent to offer to people of color, thus the start of her cosmetics brand.
Since she realized that foundation was the most limited product for people of color, she tackled that first. The Dr. Gio Cosmetics Ultra 7 Brightening Foundation cushion results in a light airbrush look, a K-Beauty signature.
Cushion foundations are popular in K-Beauty because they contain ingredients that are key for skincare. The cushion application also makes applying the foundation easier, especially for women on the go.
More About Dr. Gio Cosmetics Offering
Dr. Gio cosmetics launched last November and hosted a 50 person event in Seoul. For now, the brand only stocks their Ultra 7 Brightening Foundation cushion, which is available in six brown shades.
Since colorism is still an issue in Asia, the Dr. Gio Cosmetics range also covers tan skin tones. The fantastic cushion foundation costs $34.99 and is available for shipping in the U.S and Canada.