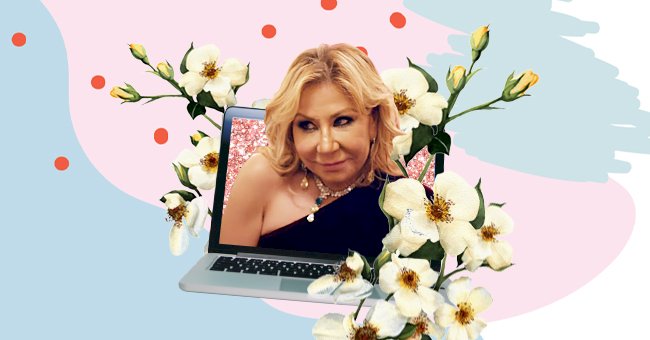 Bling Empire: Meet The Crazy Rich Cast Of The Hit Netflix Show
Bling Empire is like watching scenes from Crazy Rich Asians on reality television. If you haven't gone down the glamorous binge-watching hole for this show yet, then buckle up for a wild ride.
Netflix has done it again with their latest reality series offering, Bling Empire. This show looks like a merge between Rich Kids Of Beverly Hills and Crazy Rich Asians as it lets us into the lives of L.A.'s most elite.
We've watched and obsessed over all of the episodes and are curious to learn more about the cast. Here is a quick rundown of the Bling Empire cast members' social media pages and what they're up to now.
Christine Chiu
The controversial 'queen' of Beverly Hills is best known for name-dropping designers and wearing flashy jewels. Although she became somewhat a villain in the show, Christine's personality still shines through.
Christine is married to Beverly Hills Plastic Surgery owner Dr. Gabriel Chiu, and the couple shares a child. The duo also regularly donates to causes that are near and dear to them, including community projects.
Anna Shay
Anna Shay lives the fairytale life that every girl could ever hope for. The Japanese and Russian heiress is the daughter of billionaire Pacific Architects and Engineers founder Edward Shay who discourages her from work.
Nothing is off the cards with Anna, who can charter jets and shut down designer stores all in one phone call. Anna has one son who is reportedly an enthusiastic stoner with a million-dollar bong collection.
You just can't miss Kane's effervescent personality on the show, but it sure can throw us off. One would think that the always vibrant heir of a Singapore based empire loves life for a living, which is partially true.
Kane also works in investment and is helping develop the investment arm in his family business. Thanks to his designer shoe collection obsession, you definitely can't miss Kane's fashion moments on the show.
Kelly Li Mi
Kelly became a self-made entrepreneur after going through a traumatic financial experience with her ex-husband. The independent woman's relationship makes one of the show's most dramatic storylines.
Kelly and Andrew's on and off relationship brought fans to a nail-biting state. Unfortunately for most disapproving fans, the couple is still together and working on their relationship and themselves in therapy.
Kevin Kreider
Kevin, the model, is the odd one out in the group, and not because of his dashing looks for once. The Pennsylvania native made friends with everyone else within a year of moving to Los Angeles.
Kevin is Korean and was adopted by a white family, so he is used to sticking out in a crowd. Although he is unlike his friends class-wise, his friendly and loveable nature helps him fit in seamlessly.
Kim Lee
Kim has lived a glamorous life, but it hasn't always been that way. In the show, we learn that Kim's parents divorced when she was a child, leading to an estranged relationship with her father.
Despite all odds, Kim became a successful model and an even more successful D.J. Kim attracted crowds of up to 55 000 people when clubs were still open, and she is a massive hit in SouthEast Asia.
Cherie Chan
Cherie is a denim empire heiress who was previously signed to Sony Music Label. The mother of two is engaged to Jessey, who she proposed to, but recently revealed that they still haven't planned the wedding.
The show explored Cherie and Jessey's marital status, so it's nice to see the couple still in love. The pair shared that they do not plan on having a virtual wedding but instead plan to wait out the virus.
Jamie Xie
Jamie is the youngest and most stylish member of the show, thus her success as an influencer. The fashion week regular may have kept to herself for most of the show, but her outfits speak for themselves.
Jamie also almost made a career out of horseback riding as she was an extremely talented equestrian. Now she realizes her passion for fashion online by sharing related content on social media platforms.