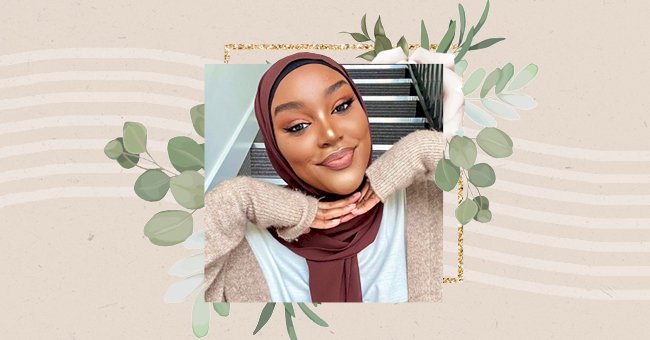 Blogger Hani Sidow Gives 'Glamour' Magazine A Look Into Her Ramadaan In Lockdown
The Muslim beauty blogger Hani Sidow joined Instagram in September 2018, out of necessity for her university degree in advertising and public relations. She has gained prominence over time because of her makeup and modest style inspiration.
Hani Sidow is a 24-year-old black woman who has redefined being a Muslim and a woman of color in today's world. She has a massive following of 193,000 followers on Instagram, with her posts receiving sheer praise from people worldwide.
The young beauty influencer grew up seeing a lack of representation for women of color in the blogging and beauty world. She also saw Muslim women struggling to find outfits they could feel comfortable in, helping to bridge the gap through her IG posts. Sidow sat down with Glamour Magazine, giving them a glimpse into her Ramadan celebrations this year.
Sidow's First Ramadan In Lockdown
We've all spent last Ramadan in lockdown while being in different parts of the world, and it's the same situation this year around. Sidow's lockdown Ramadan feelings were no different. Even though she was grateful for experiencing it, she also wondered when the lockdown would end.
"So many lost their lives to Covid and many are going to feel the loss of their loved ones even more during this time of year where family gatherings are the most precious part of the month of Ramadan."

-shared Hani Sidow.
Spending Ramadan In Isolation
The coronavirus pandemic has compelled us all to go into isolation, stripped away from all possible means of physical contact with our loved ones. The 24-year-old beauty blogger recalled the same bittersweet feelings, pointing towards all the families who have lost their dear ones to COVID-19.
"Not only did I have to adjust to the isolation because of the pandemic last Ramadan, but I also had to adjust to being without my friends and family for iftar as it was my first Ramadan as a married woman. Both my husband and I went from busy family gatherings to it being just the two of us which only made the transition that much harder - but it was great to explore how we could still enjoy Ramadan as our own mini family."

-added Sidow.
While we've all experienced our first Ramadan in lockdown already, it still feels surreal this time around. With the congregational Taraweeh prayers in mosques getting canceled and sehri and iftar parties being reduced to include fewer people, everyone has missed the simple joy of celebrating with their friends and fellow Muslims.
Prioritizing Self-Care In Ramadan
Sidow is a fashion and beauty enthusiast, so it's no surprise that she'd tutor us all on the importance of self-care amidst Ramadan. Many of us tend to pressurize ourselves in this holy month and become a total mess between balancing spirituality, work, and life.
The young beauty pro shared that practicing self-care rituals and leveling up on her beauty routine helped her survive the odds last year. She was also inspired by people dressing up and sharing their beauty routines on Instagram, pushing her to get excited about her Eid outfit.
"What really got me through last year was practicing self-care and stepping up on my beauty routine. It's hard to find the energy when you are fasting sometimes but applying a face mask whilst I read up on how I could give to charity and about all the powerful women in Islam became my daily breath of fresh air because for that little while it felt like a normal Ramadan before this pandemic."

-said Sidow.
Finding Solace In Her Virtual IG Community
Sidow survived last year's lockdown Ramadan by connecting with the virtual iftar on Instagram. People worldwide shared their Iftar plans, making her feel like she was experiencing everything in person.
According to Sidow, Instagram will be running a #MonthofGood campaign this year to encourage people to inspire others and share their iftar stories across the social media platform. Sidow has some promising Ramadan content coming up to pitch her share in the virtual community get-together.