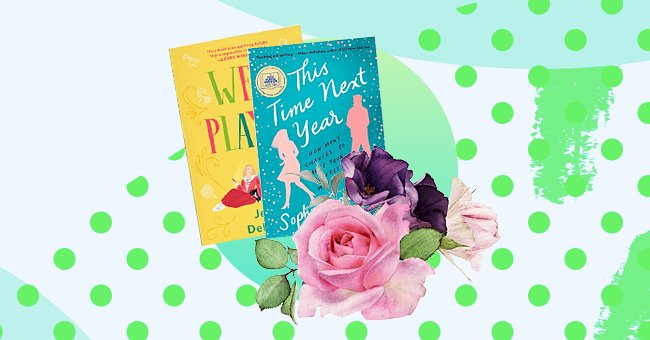 The 5 Best Romance Novels of 2020
In a year that has tested more than just our nerves, books have helped us stay sane. And what better way to divert our minds and hearts than some good romance stories.
It is weird but true - 2020 has been a tough year for us. Social distancing, lockdown regimes, and donning face masks are all a part of our 'new normal.' And for us to function better, we can also slide in some book-reading.
Many people worldwide took refuge in books to survive the pandemic blues. Romance and rom-com novels are generally a popular genre among readers. That is why we have picked up the five best romance novels of 2020 to help you smoothly make your way into the next year.
1. The Roommate By Rosie Danan
The Roommate is a story that centers around Clara Wheaton, who accepts the invitation of her childhood crush to move cross-country. She ends up moving in with a stranger, Josh, instead, who challenges her etiquettes, predictable nature, and 'socialite' attitude in every way.
Clara gradually realizes that her new living situation might turn into the most scandalous story for the Wheatons. Rosie Danan explores both physical and emotional elements in her latest read, unlike the typical romance stories.
2. In A Holidaze By Christina Lauren
In A Holidaze is a quintessential holiday-perfect romantic read written by Christina Hobbs and Lauren Billings, who publish together as Christina Lauren. Maelyn Jones is a sad soul who despises her job and regrets making the most epic romantic mistake.
The only thing cheering up Mae is a holiday trip to the Utah cabins, where her love interest resides with his family. She finds herself in a bitter-sweet time loop that keeps on replaying the same holiday mode for her, and she must do something to snap out of it.
3. This Time Next Year By Sophie Cousens
This Time Next Year is a Good Morning America Book Club pick, written by Sophie Cousens. It explores Minnie and Quinn's story, both born after midnight on New Year's Day in the same hospital. However, only Quinn won the prize for being the first baby born in London that year, and she didn't.
Minnie feels she's been unlucky ever since, especially with her failing pie business. But Quinn is lucky, handsome, and successful. When she discovers how fate makes them run into each other often, she may have to re-think her bad luck theory.
4. Well Played By Jen DeLuca
Well Played is an unlikely love story written by Jen DeLuca. Stacy discovers she's been missing out on a lot when her best friends get engaged. She's spent most of her time looking after her sick mother in the town of Willow Creek.
However, the Renaissance Faire has been the only entertainment that helped her pass the time. She comes across Dex, who plays in a band at the Faire, and mistakes him for a stranger she's exchanged emails with and may even like.
5. The Happy Ever After Playlist By Abby Jimenez
The Happy Ever After Playlist is the story of Sloan Monroe, whose life has been stagnant ever since her fiance died. She then welcomes a dog named Tucker to keep her company, but his musician owner, Jason, wants him back.
Sloan's refusal to give Tucker away initiates a text and phone exchange kind of relationship between her and Jason. It also dawns upon her that she might be developing feelings for someone she barely knows in real life.