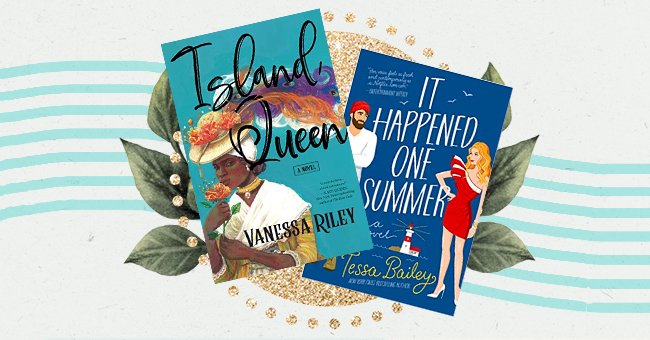 Books To Add To Your July Reading List
Are you looking for new books to add to your shelves this July? If yes, then now is the perfect time to acquaint yourself with some new and interesting titles. Brace yourself, bookworms; let the reading begin!
Life can get tedious sometimes, but you can turn things around with an exciting read. Every month, our bookshelves are due for a major update, and that's where we come in to help. So if you're done with your June reading list, it's time to set your eyes on something new.
In case you're wondering, July's book lineup is sweet, romantic, and summer-ready. So without further ado, here is all the newness that July has to offer.
Have We Met By Camille Baker
Are you yet to meet your soulmate, or have your paths already crossed, but you never knew? Camille Baker's rom-com centers around the everlasting bond of friendship, with an intriguing love twist.
Corinne loses her best friend but comes across a mysterious dating app called Met on her phone. According to the app, she can reconnect with four connections from her past, and one of them is her soulmate.
Island Queen By Vanessa Riley
How about exploring a book based on an incredible true life story? Vanessa Riley's Island Queen is a historical novel based on the life events of Dorothy Kirwan Thomas, a woman of color who rose from her slavery days to become the most powerful landowner in the West Indies.
The Lost Girls By Jessica Chiarella
The charm of a mysterious book never fades away, and that's why you need one this summer too. Marti Reese's sister, Maggie, disappeared mysteriously about twenty years ago. The eight-year-old Marti only remembers frail details from the incident.
However, even after years of grieving her sister, she's still on the lookout via her true-crime podcast. But things take a drastic turn when a mysterious woman calls her with a new piece of information related to the case.
She Who Became The Sun By Shelley Parker-Chan
She Who Became The Sun combines the likes of Mulan and The Song of Achilles. In this powerful story, a grieving orphan girl takes her brother's identity and fortune to find refuge in a monastery. As she sees her house in ruins, she must now fight back to claim everything she's lost and be a true warrior.
It Happened One Summer By Tessa Bailey
It Happened One Summer is a Schitt's Creek-themed rom-com perfect for summer. The story centers around the "It Girl" Piper, who is exiled to a small beach town by her father in hopes of teaching her some responsibility.
However, things heat up when Hannah crosses paths with a local sea captain, Brendan. Just like her father, Brendan thinks she won't be able to last long in town, but she's determined to prove him wrong.