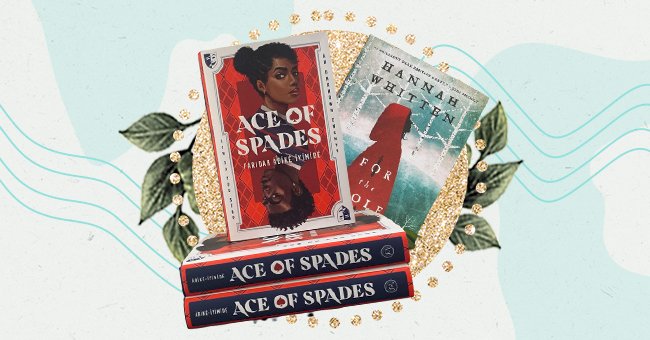 Books To Add To Your June Reading List
We're back this month with the most immersive reads to keep you hooked all summer long. June is officially the time when the hot weather takes its full force, and that's reason enough to grab a good book.
New and exciting book releases keep dropping every month, and we're glad to share them with you. June's reading list has a place for everything - drama, romance, mystery, thrill, and what-not.
It's time to take out your notepads and start jotting down these enthralling page-turners to keep you company on weekends and your time at the beach. So without further ado, here are all the books that deserve to be on your TBR pile this June.
Ace of Spades by Faridah Àbíké-Íyímídé
Àbíké-Íyímídé's debut novel is Gossip Girl, reimagined as a scandalous contemporary thriller. The story centers around two Niveus Private Academy students, Devon Richards and Chiamaka Adebayo, selected as class prefects and possible contenders for the valedictorian's position.
However, their lives are turned topsy-turvy when an anonymous source called Aces starts dishing out dirty laundry on them. Consequently, they are put in a tight spot, with their reputation and bright future plans at stake.
For The Wolf By Hannah Whitten
For The Wolf is an incredibly dark and enchanting story, exploring the life of Red, the only second daughter born in centuries. Tragically, she must be sacrificed to the Wolf in the Wood, according to a centuries-old family tradition, so that he can return her community's captured gods.
But when Red embarks on her journey to the Wilderwood, she finds out that Wolf is a man, not a monster. She is then faced with a weighing responsibility to unlearn everything she's known thus far, her curse being a true calling.
The Lucky List by Rachael Lippincott
The Lucky List will spark a bittersweet nostalgia in you, coupled with a longing for a lost loved one. Emily has been a mess ever since her mother died, missing all the times they played bingo together and bonded over a myriad of things.
Things take an unexpected turn when her father decides to give her mom's belongings away. Amid the clutter, Emily discovers her mother's summer bucket list, which she sets out to complete to find some semblance of normalcy again.
The Nature Of Witches By Rachel Griffin
Rachel Griffin weaves a magical story in her new book, centered around the magnificent power held by the witches. Clara is an Everwitch whose magic is tied to every season.
When witches begin to see their power diminishing because of the disruptive climatic changes, Clara must do everything in her power to restore balance and order.
One Last Stop by Casey McQuiston
One Last Stop is an enthralling romantic tale and one of the most anticipated books of 2021. The story explores August's mesmerizing chemistry with a time traveler from 1970, who she meets on her daily train commute in NYC.
The Road Trip by Beth O'Leary
The Road Trip discovers a somewhat awkward encounter of two former lovers forced to ride together under odd circumstances. With no choice but to share an overcrowded car to make it to a wedding in time, they must come to terms with the choices that drew them apart.