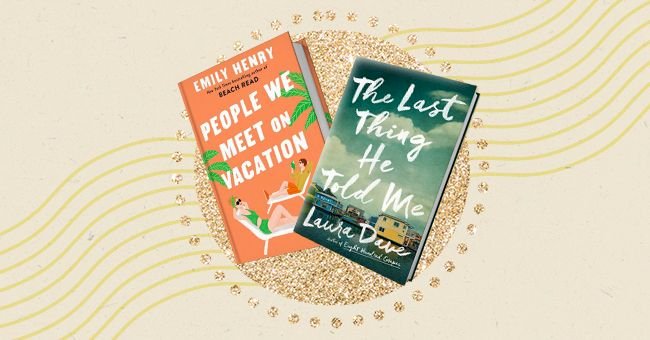 Books To Add To Your May Reading List
If you're looking for some fresh books to add to your TBR list, we're to help. Indulge in some of the most anticipated reads this May and get lost in the realms of fantasy, romance, drama, and a lot more.
You can never have too many books in your library. While our busy schedules don't offer us much time to get engrossed in a fantastic read majority of the time, we all anxiously wait for holidays and weekends to dive into our favorite novels.
New books keep coming in every now and then, and May has some promising reads in store, from intriguing stories to the most gripping plot twists. Scroll down to find the best books worthy of a spot in your reading list this month.
The Last Thing He Told Me By Laura Dave
The Last Thing He Told Me comes from the author of Sunshine, Hello, and Eight Hundred Grapes and is also a part of Reese Witherspoon's Book Club Selection. The story centers around Hannah, a woman whose husband mysteriously disappears, leaving behind a two-word cryptic note: Protect her.
Hannah knows the note refers to her stepdaughter, Bailey. She then sets out to find her missing husband, and along the way, discovers things she could never have expected. This book is in the works to be turned into an Apple TV+ adaptation, starring Julia Roberts.
People We Meet On Vacation By Emily Henry
People We Meet On Vacation is an exciting tale about two estranged best friends, Alex and Poppy, who meet every summer for one week of vacation. However, they haven't spoken to each other for two years because of a fight until Poppy convinces Alex to revive their decade-old tradition.
Great Circle By Maggie Shipstead
Great Circle is authored by the New York Times bestselling author Maggie Shipstead. The story is set between two eras, World War II England and modern-day Hollywood, centered around an actress Hadley, who takes on the role of portraying the great pilot, late Marian Graves, after her disappearance in Antarctica.
Secrets Of Happiness By Joan Silber
Secrets of Happiness explores family dynamics and their aftermath. The story revolves around Ethan, a New York-based young lawyer who finds out about his father's secret second family and gets tangled up in his own love triangle.
Hurricane Summer By Asha Bromfield
Hurricane Summer is Asha Bromfield's debut novel set in the heart of Jamaica. It unravels the story of a young girl Tilla, who sets off to see her estranged father amidst a terrible hurricane threatening to leash its power on the islanders.
Don't Breathe A Word By Jordyn Taylor
Don't Breathe A Word is written by Jordyn Taylor, the author of The Paper Girl Of Paris. It is set in a small boarding school and centers around the life of an outsider, Eva, who is invited to join an elite secret society, Fives.
Second Place By Rachel Cusk
Rachel Cusk's Second Place is an electrifying tale about a woman who invites an artist to live in her guesthouse. While she's attracted to his artistic wonders, she feels intimidated by his presence, which ends up ruining the peaceful environment of her otherwise secluded house.