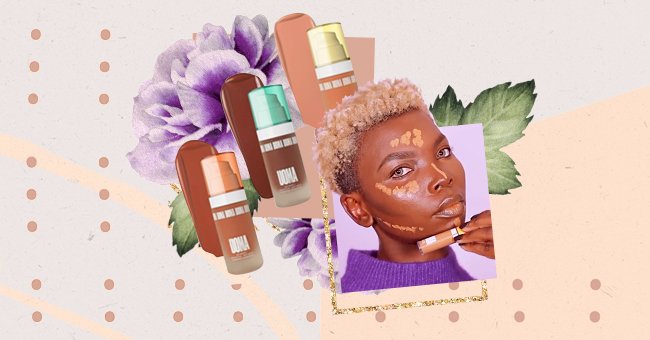 Brand Spotlight: Exploring The Impressive Way Uoma Beauty Does Inclusivity
The impact of Fenty Beauty in the cosmetics world left a very noticeable effect. These days many cosmetic brands market their products with words like 'something for everyone.' However, most of the inclusivity conversation has been about shade availability.
In comes Uoma Beauty. Pronounced oh-ma, Uoma means beautiful in Igbo, one of Nigeria's main languages. The rich ethnic background of Africa serves as the inspiration for the brand, which is the brainchild of former LVMH executive Sarah Chuter.
With new brands coming out every day, it might be impossible to stay atop the news. However, Uoma stands out from the crowd, with an expansive product lineup that caters to diverse skin tones and undertones.
What Is Inclusivity to Uoma?
To Chuter, inclusivity is not just about foundation shades - it's more than that. Cosmetic brands should cater to people's unique needs with a keen ear on how they want to be represented and heard.
Simply, who are the people you wish to cater to? What would they like? With that note, Uoma released 51 foundation shades that were crafted through consulting the Fitzpatrick scale, a measurement that shows the skin's reaction to the sun.
How They Approach Their Formulas
During the creation of the foundations, Chuter placed them in six 'skin kin' categories that are crafted towards addressing each group's common skincare concerns. They are White Pearl, Fair Lady, Honey Honey, Bronze Venus, Brown Sugar, and Black Pearl.
Uoma went further and incorporated ingredients that solve the skin kin' profiles' specific skin concerns. For instance, the Honey Honey Skin Kin for olive tones has a rose hybrid extract that aids elastin induction since olive skin tones are concerned with premature aging.
Their Formula's Are Skin Specific
Moreover, they also added woolly thistle and white tea extract to Brown Sugar and Bronze Venus Skin Kins as these tan and brown skin profiles, as they are more concerned with hyperpigmentation. These all go to prove Chuter's point.
"The formulas are not one-size-fits-all."

Sarah Chuter
Inspired by Culturally Influential Women
"Inclusivity is allowing people to be their authentic self and celebrating the authenticity of people. [It's] understanding it's not about 60 shades, but who are the people behind the shades."

Sarah Chuter
The brand's naming is also representative of Uoma's ideal. Their lipsticks in metallic and matte finishes are named after influential women like Diana Ross and Maya Angelou. Uoma also carries concealers in 18 shades with excellent color payoff.
How Uoma Presents Itself To The World
Uoma wants its brand presented to the world just as they see it and often uses differently hued models. There is still much work to be done, but Uoma is leading the way with its innovative method of accomodating everyone.
Recently the brand collaborated with "Coming To America 2," starring EddieMurphy and Arsenio Hall. The collection is inspired by real African beauty. It includes three eyeshadow palettes three pigmented lipsticks, an eyeliner, and a three-pan highlighter palette.