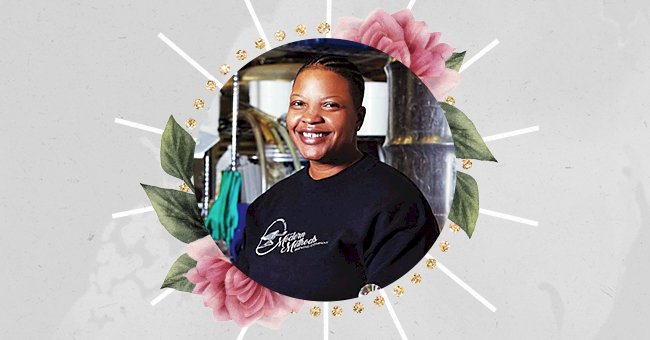 Brewer Hannah Ferguson Makes A Splash In Craft Beer Industry With First Black Female-Owned Ciderhouse
It's always a good time to support black businesses, and this particular one deserves all the hype. Professional brewer Hannah Ferguson is bringing inclusivity into the beer industry with her latest offering.
When you think of beer, you do not typically imagine a black woman enjoying a cold one on a summer day. Beer is a beverage that doesn't have an inclusive image, despite the variety of beer lovers in the US.
The beer industry is a traditionally white and male-dominated space, but Hannah is breaking bounds on that. Read more to explore how Hannah Ferguson's interest in brewing turned into a quest for diversity in beer.
Hannah's Journey
Hannah Ferguson's journey into the beer business started when she furthered her interest in brewing. She started by making cider and wine at home and then assisting at Modern Methods Brewing Co.
Hannah recalls being trusted to experiment while assisting at Modern Methods, thus honing her skill. After this experience, Ferguson soon made history as the first black woman professional brewer in Ohio.
"That's a big highlight to me to show other people who look like me and are interested in the industry that they can do this. It's a market we love, and we can contribute to it. I was proud of the opportunity to be the first."

Says Hannah Ferguson
Hannah started D.O.P.E brands (Dwelling On Positive Energy) in 2017. The cider house and winery owner finally got her big break last year and has been grabbing our attention since.
Being A Black Woman Brewmaster
Hannah recently decided to house D.O.P.E brands at Penguin City Beer in Youngstown, Ohio. Her cider house and winery is leasing a 1000sq-ft production facility and a production room from Penguin City Beer.
Hannah will be the head cider maker at her new space after years of being unsuccessful in her business. However, Hannah's growing success doesn't mean that people are less surprised when they learn about her profession.
"I want people to know that I bring something to the table. I'm not just here to be a face; I actually know what I'm doing. I can do exactly what a white man can do."

Says Hannah Ferguson
Ferguson reveals that the brewing industry is still white male-dominated and hopes to change that. She shares her hopes of being an example that things can work for women who aspire to enter the brewing industry.
What Hannah Is Working On Now
D.O.P.E Cider House and Winery is currently under construction for renovations. Hannah revealed that she would create a crowdfunding campaign to help with cash flow to wrap up the renovation projects.
However, just because the space is closed for renovation doesn't mean Hannah's stopped working on brewing. She also revealed that she is currently working on new recipes for ciders that we'll hopefully see at the space.