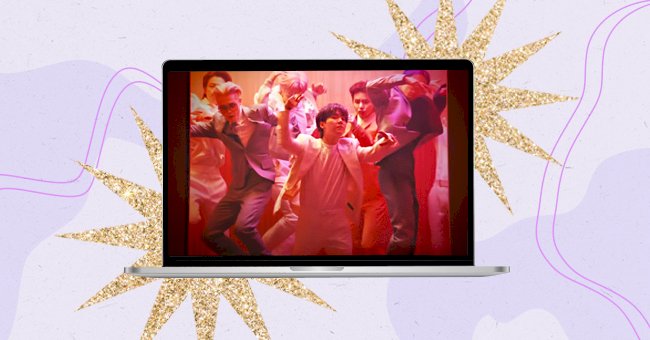 BTS 'Butter' Breaks Three World Records
BTS is breaking records and taking names. The South Korean boy band newly released English language single 'Butter' premiered on 21 May 2021 and has broken three previously held world records.
The band's music video gained 3.9 million viewers on its premiere alone, which YouTube confirmed on 24 May. BTS itself previously held the record with 3 million views for its first English language song, 'Dynamite.'
Another significant milestone for the band is the sheer number of views the music video gained after 24 hours. As we break down these records below, what is the song Butter about, and who exactly has BTS unseated in their path to world domination?
BTS Butter Music Video Breaks Records
Set to BTS's signature danceable pop beat, 'Butter' follows the BTS boys confidently crooning about their charisma. Simply put, the song suggests that this and the band's other enticing qualities will make you fall in love with them.
The lyrics even reference pop pundits Michael Jackson's 'Smooth Criminal' and Usher's .'U Got it Bad.' The music, the precise choreography, and the band's visuals undoubtedly paid off, and ARMYs (the band's loyal fanbase) made sure of it.
Butter Breaks YouTube Record In 24 Hours
'Butter' has now secured the record for the most viewed YouTube Music video of all time, just 24 hours after its release. This makes it the most viewed music video in Youtube history, with 108,200,000 garnered views in only 24 hours achieved by a K-pop group.
This now unseats the band's record-breaking achievement. Youtube has confirmed that BTS's 'Dynamite' was the record to beat. The band's first English language hit gained 101.1 million views last summer also in just 24 hours.
Butter Breaks Spotify Record
Aside from YouTube, BTS continued to set streaming standards higher over onto Spotify. In 24 hours, the single achieved 11,042,335 global streams. It, therefore, breaks the world record for the most-streamed track on the music sit, beating out Ed Sheeran and Justin Beiber's 'I Don't Care' by 64,946 streams.
According to the stream counter, BTS's Butter is the biggest first-week total ever. By 27 April 2021, BTS overtook Coldplay with 16.3 billion streams on Spotify, thus breaking the record for the most-streamed band on the site and joining the Guinness World Book of Records history as one of the most successful music groups alongside Ariana Grande Mariah Carey, The Beatles, and Madonna.
The Bad News
Streaming companies like Spotify or YouTube do not usually reveal how streaming totals are calculated. Therefore, the process they use to weed out low-quality streams is not readily available. According to Spotify Charts, Spotify filtered about 58,122,349 in streams totaling 59% of the first-week "raw" total of 99.37 million.
Filtering occurs as a protective measure to safeguard against "low-quality" streaming. For instance, looping songs repeatedly, songs played on mute, or super low volume to add numbers. However, despite the heavy filtering, the song is still outperforming many of its pop pundits on every other scale.
Will BTS Dethrone American Pop Artists?
In five days has hit 'Butter' hit 200 million views on YouTube. Moreover, the song is now the first song by an international group added by every U.S pop radio station in the first week of its release. Furthermore, the single is expected to sell even better. There are two downloadable versions of the songs, as well as vinyl and cassette options on sale.
The other person to beat seems to be Olivia Rodriguez. Rodriguez's major hit 'Good 4 U'' is taking names on the HOT 100 charts, and it remains to be seen whether BTS will unseat the hit song in a dash to number one. However, despite the records or whether or not BTS will hit number one, BTS's 'Butter' has claimed the summer season as its own.