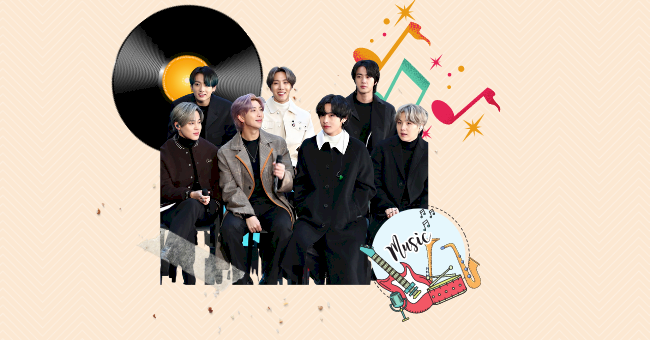 BTS Reveal Their Favorite Workout Songs
BTS remains the K-pop boy band that keeps on giving. The seven-member boy group went on to RADIO.COM to talk to Kevan Kenney and spilled some juicy behind-the-scenes details ahead of their highly anticipated Grammy performance.
The Grammy's are set to air on March 14, and the group is slated to perform. However, the cult boy band is also up to compete for Best Pop/Duo Group Performance. In preparation for their big day, the group revealed that they are keeping up with their workouts.
"Dynamite" is the hit song that secured BTS's nomination, and on that note, the band has dropped some other tunes - workout tunes. The band revealed their workout playlist, telling Kenney of their fave songs, keeping them motivated as they work on their physique.
Ariana Grande's New Album
What a shout-out this is. Who would've thought we would utter Ariana Grande in the same sentence? Grande, who is also up for nomination, released her chart-topping album Positions this year and seems to be BTS' current fave.
The group has been keeping the entire album, yes, the entire album on repeat during their workout sessions. If you are looking to shed your couch potato-ness and are interested in getting healthier, you might as well get in some Positions (excuse the humor).
RM Praises Ariana Grande
One of the members pointed out Grande's song "Test Drive," a bonus song on her album's deluxe version. Moreover, RM went on to describe what he particularly loved about the powerhouse musician's music.
"Ariana [Grande]'s new album is the best for the treadmill. The tempo and her voice is amazing."

RM, BTS
Bruno Mars and Silk Sonic
BTS also collectively mentioned Anderson .Paak's and Bruno Mars' new Silk Sonic Project "Leave The Door Open" as their other workout fave. The song is silky smooth. It's no wonder BTS cannot get enough of it. We have it on replay.
As BTS workout for their historic appearance at the Grammy's, we shall be counting down the days till their performance. This is the first time the group will have a solo performance at the Grammy's following their joint performance with Lil Nas X.
What To Expect From Performance
The band will not drop any hints on what is in store for fans during their performance. However, RM threw us a crumb telling fans that it will be a blast. However, the group illustrated precisely what they would do if they won the Grammy.
"We meet our fans and do a live stream because our fans are who we need to thank first if there is a win."

Jungkook, BTS
Where to Watch the Grammy's
As you add some Silk Sonic and Ariana on your playlist as you wait for BTS's Grammy performance, you might wonder where to watch it will air at 8 p.m. Eastern Time and 5 p.m. Pacific Time on CBS, Paramount+, and Grammy.com.
Furthermore, if you prefer to stream, watch as BTS perhaps cinch Grammy Gold using the free trials on fuboTV and Sling TV. Here is to fingers crossed. This is the band's first-ever nomination. Here is to them as they go for gold.