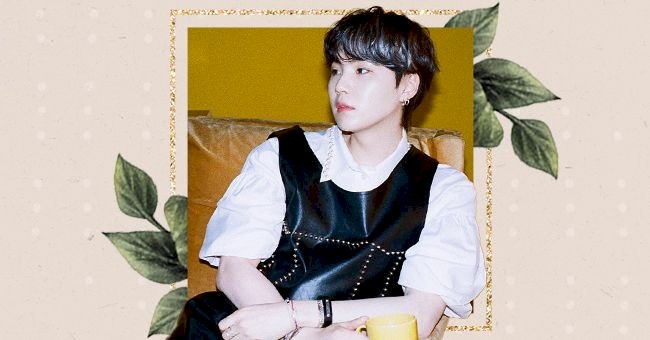 BTS Suga Opens Up About His Mental Health And How Fans Help Him
Min Yoon-gi, popularly known as Suga, debuted eight years ago as Suga from successful mega boyband BTS (Behind The Scene). The now 28-year-old musical artist works to maintain an open space for himself through his music. For Suga, it is a place he can genuinely express his inner feelings.
As witnessed in his music, Suga is an open book. There is no topic he is too afraid to touch. Furthermore, the star remains aware of the dizzying heights of his career and often contrasts them with the darkest moments of his life and how he tries to overcome them.
Thus, it is no secret that Suga is open and passionate about educating others on mental health based on his personal experiences. Despite his relapses, Suga maintains that his greatest strength and joy come from his fans.
Suga and Agust D.
In his solo work as Agust D., Suga referenced his relationship with his mental health struggles. For instance, in his song, Last, the artist deep dove into his personal complications with OCD, social anxiety, and depression. This move stems from his belief that negative emotions need to remain expressed.
"Those sort of negative emotions come and go. For anybody, these emotions are not things that need to be hidden."
In an interview with EW magazine, Suga made it clear those with a platform to talk about mental health should use it to talk more about issues stemming from mental health. He insists that the more openly discussed the problem is, the more it shall be as accepted as a common cold.
BTS Champions Mental Health
Aside from Suga, it is clear that BTS is serious about mental health. In fact, the band took their mission to the Love Myself campaign presented at the United Nations youth in September last year.
This brave undertaking is found in the foundational elements of BTS. According to their company, Big Hit, the successful boy band symbolizes youth who do not settle for their current realities but are flexible and actively seeking growth.
Suga and BTS Fans
Suga credits the group's fanbase, ARMY, and their ability to find comfort and encouragement in his music as something that brings him great joy in life.
"When I hear people say that when they listen to my music, and feel comfort and are consoled by those lyrics that express these emotions, that makes me feel very good."
This discussion is a part of BTS's cover story in Rolling Stone. Suga termed his mental health as 'cold weather' bound to return in cycles of a year or a year and a half. But for now, he admits that he is comfortable and is feeling good.
When Will Suga Promote Once More?
On the topic of feeling good, Suga, who was absent in the band's promotional circuit for their English language smash hit, Dynamite, is recovering from his shoulder surgery. In a 2018 documentary, Suga revealed he acquired the injury after he was hit when he worked as a delivery boy.
Last November, Suga received shoulder surgery and recovered in his hometown of Daegu. That year, he revealed to Rolling Stone that he was receiving treatments and injections almost monthly before his treatment. However, the star is now doing remarkably well.
BTS to Make A Comeback
The group is currently preparing to release their second English single, "Butter," on May 21, 2021. Fans can expect Suga to make a glorious return since his surgery. Some physical therapy is still to be done, but the star admitted he is doing much better compared to the past.