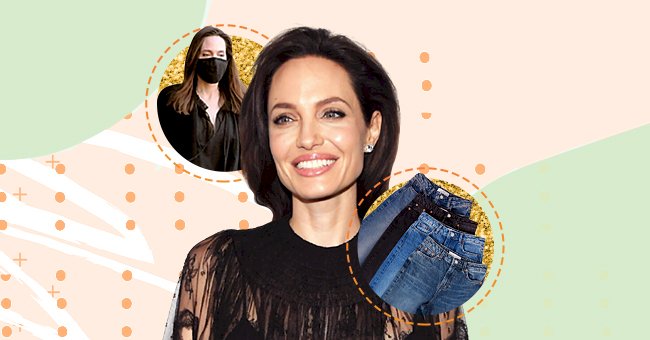 Budget Style Guide: Recreate Angelina Jolie's Stylish Outfit During Shopping Trip With Daughter
We would all love to be as fashionable as our favorite celebrities, but we don't have their budgets. Fortunately, there are ways around getting similar looks as stars like Angelina Jolie for much less.
Angelina Jolie is not just one of the most talented actors globally; she's also one of the most stylish. The A-Lister was recently spotted shopping for essentials with her eldest daughter in a chic black outfit.
Naturally, fans loved her casual yet fashionable ensemble, which featured a long coat, jeans, and boots. As a result, we've decided to make it easier for the everyday woman to recreate her effortless look.
Single Breasted Coat From H&M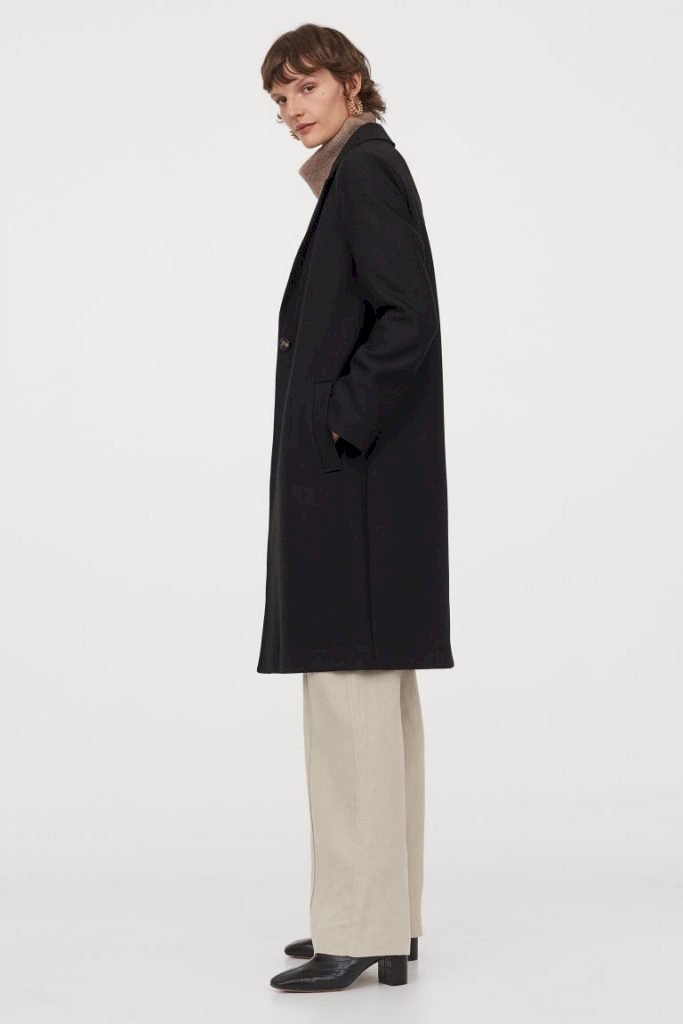 www2.hm.com
This straight-cut coat from H&M looks almost identical to Angelina's chic winter cover-up. According to reviews, this coat runs a little bit, so it would be the perfect length for those who want to match Angelina's.
Other reviews praise the coat for its soft and light touch while maintaining enough thickness for warmth. H&M also assures us that the garment's polyester content is recycled, making it suitable for the eco-conscious.
Black Jamie Skinny Jeans From Topshop
Topshop's Jamie skinny jeans have been a trending item for several years and always seem to sell out. It's safe to say that they've nailed the comfortable slim jean fit, which is fantastic for every occasion.
Flowy Textured Blouse From Mango
shop.mango.com
Angelina sports her semi-sheer black blouse under the large black coat, but we can still see its detailing. The flowy fitted shirt has a delicate neckline with string pieces to tie it, but she chooses to wear it loose.
You can achieve a similar look with this flowy textured blouse, which has thicker neckline pieces on it. The shirt's neckline also has feminine ruffled detailing, as seen on Angelina, which tops it off as a perfect dupe.
Keui Bag In Black By Brandon Blackwood NYC
What better way to make Angelia Jolie proud than to wear a sleek black bag by a rising black designer? Brandon Blackwood gained popularity for his 'End Systemic Racism' tote, but his talent doesn't end there.
The Day Boot In Black From Everlane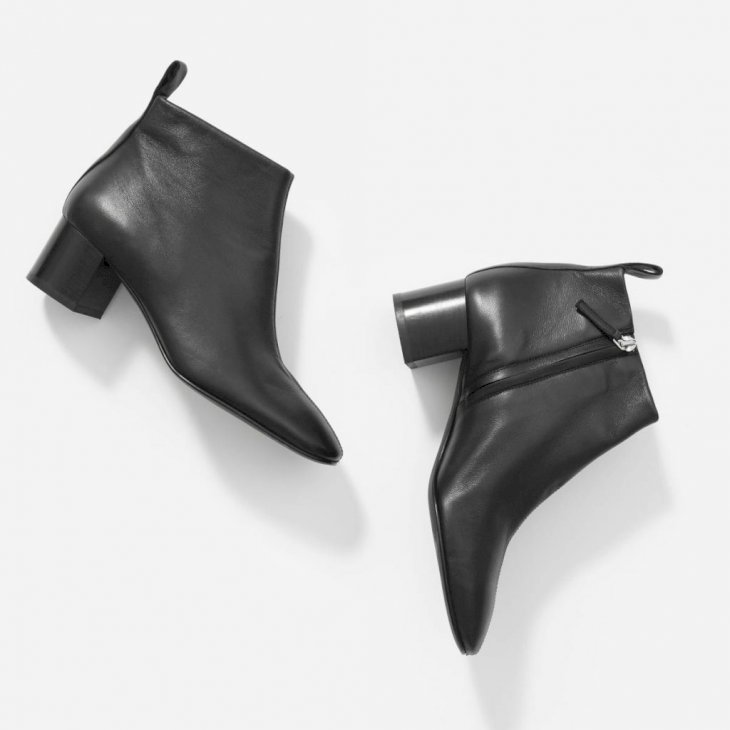 everlane.com
These gorgeous shoes are not only very stylish but are also sustainably made. Their soft Italian leather finishes and two-inch heel makes them easy to wear on errands as Jolie does in her chic ankle boots.
Everlane prides itself on being a transparent label with ethical factories, which aligns with Jolie's beliefs. The ankle boots are also currently on sale for a limited time, so you should get them while they last!