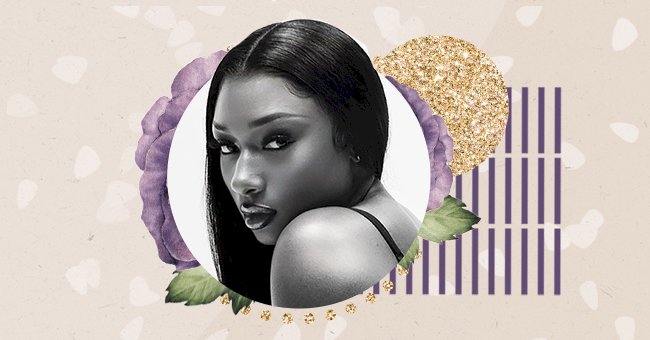 Calvin Klein's New Campaign Features Jacob Elordi, Megan Thee Stallion, And More
Gather around everybody, it's time for a brand spanking new Calvin Klein campaign. Calvin Klein always serves us with the hottest faces and bodies in the industry, and they won't stop now.
The newest Calvin Klein campaign does not disappoint with their new model line-up. Stars and artists such as Jacob Elordi and Megan Thee Stallion rocked the Spring 2021 collection in some minimal shots.
Calvin Klein has always highlighted upcoming talent in their campaigns, and we love to see them continue. Take a look at the details behind the latest Calvin Klein Spring 2021 campaign.
Blank Canvas
Shot in the signature black and white minimalist Calvin Klein style, this new campaign brings on the heat. The campaign features chic and simple basics from the collection, which range from underwear to sweatshirts.
You can expect some of the brand's more typical styles on this campaign, such as the denim pieces. The campaign video also has a poetic flow to it, with some of the featured artists narrating a beautiful piece.
The campaign, aptly named 'Blank Canvas' captures all of the featured performers in their stripped-down forms. This campaign was shot by the iconic Mario Sorrenti and directed by Terence Nance.
Who To Look Out For
Calvin Klein presents the campaign as a "canvas for creative exploration." and uses several artists to do so. Featured models include people who rap, act, skate, stand up for what's right and make music or dance.
There is no ideal person we can identify as the blueprint for this campaign, as it includes various people. Many people may immediately recognize Megan Thee Stallion and Jacob Elordi from the images.
Those who join them include multi-hyphenate and Paloma Elsesser's brother Sage and dancer Vinson Fraley. The members of Queer Skate LA also make an appearance alongside singer Rina Sawayama.
Koffee, Anthony Ramos, and Janaya Future Khan also feature in the expressive campaign visuals. Each performer moves and speaks to match the feeling of letting go, which is the campaign video's caption.
A Dream Come True For Megan
We are sure that many people dream of being on a Calvin Klein campaign after seeing one. Who wouldn't want to be that beautiful and confident in their underwear and jeans for the world to see?
Megan Thee Stallion is one of those big dreamers who got to see her desires come to fruition. The star spoke to Vogue about her latest gig and reflected on her high school dreams of being on a Calvin Klein billboard.
"In high school, I would definitely wear my pants a little low sometimes so that people could see my Calvin Klein underwear. And to be a part of it now as Megan Thee Stallion, I'm like, 'wow, things really come full circle.' I told myself I'm be on a Calvin Klein billboard, and that actually happened. I'm so grateful."

Says Megan Thee Stallion
The campaign comes after an extremely successful year for Megan, who had some of the hottest tracks of 2020. We're happy that Meg's dream came true, and we can't wait for her to celebrate hot girl spring in her Calvins.