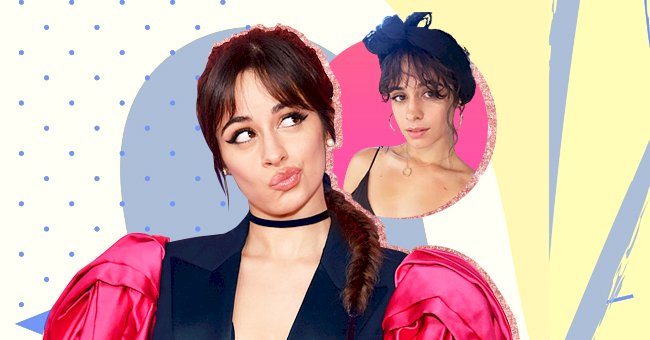 Camilla Cabello's Top 10 10 Beauty, Makeup and Wellness Tricks
Camila Cabello is not your typical pop icon turned actor. She is much more than just her voice or looks, and she makes sure her social media supports that image.
As a Cuban-American singer and songwriter, Camila has carved a space for herself in the entertainment industry. Her massive following on Instagram is proof enough of how much she is looked up to.
Aside from her music, fans also love her style and makeup. From impressive makeup looks to merely posing for a no-filter selfie or sharing a wellness routine, Camila effectively engages and inspires her audience. Let's delve into the ten beauty, makeup, and wellness tricks we've learnt from Camila Cabello.
1. Meditation
With a year that has driven us all to the brink of crazy, taking some time out to unwind your aching body and wandering mind is critical. If someone as famous and busy as Cabello can do it, so can we.
"Meditation has changed my life in the last few months. It was practicing every single day multiple times a day that has been healing me, and, more than just helping me manage strong emotions like anxiety and stress, it's making me a better human."
She shared this message with a picture of herself in a yoga pose without any gym equipment, inspiring her followers to start with simple and small changes in their hectic routines.
2. Short Hair Don't Care
Cabello is giving us all some major short hair goals with her fantastic hair-cut. Having had long straight hair all her life, she went on for some change of hair and ended up curling them too.
However, in an interview, she admitted to using a chemical perm for curling her hair.
"I shampoo, condition, use a curl balm, then I just let my hair air-dry. I never use irons or anything."
3. No Makeup Selfie Look
For someone who knows how to nail the perfect tour and red carpet ready look, Cabello has us all in grave shock. It is indeed nothing less than surprising to see her going for a natural, no-makeup look that even reveals her pimpled chin.
Cabello's move to share a natural selfie sans foundation, concealer, lipstick, or any other makeup product portrays her low maintenance preferences.
4. Do-It-Yourself Hacks
Simplifying your skin-care routine appears to be a recurring trend this year, and Camilla has embraced the approach. She believes in keeping her beauty-care routine as simple as possible, washing her face regularly, and keeping her body hydrated.
When at home, she prefers going for home-care and natural solutions to keep her skin fresh, radiating, and healthy.
5. Adopting A Travelling Skin-Care Routine
If you're someone who travels a lot, making sure your skin is well-protected is very important. Cabello is always on the go, and she understands that her skin needs her time and care much more than when she is at home.
"Every day I exfoliate because from the shows there's a lot of makeup, sweat, and dirt on my skin, and just from being in a lot of different places—a lot of different airports—you have to really deeply clean your skin."

says Camila Cabello
Cabello is also fond of using face masks and moisturizers to keep her skin hydrated and cleansed as a part of her skin-care routine.
6. Perfecting the Cat-eye Look
Getting your cat-eye right is not easy-peasy, even for someone like Cabello. The young artist admits to getting good at wearing her eyeliner only after a lot of practice and way too many errors.
"I started wearing makeup soon as I was on "X-Factor." After that, I started playing with doing eyeliner on myself. I'd take videos and post them on Twitter, and my fans would zoom in, and my eyeliner would look like I'd drawn a mountain on my eye—it was so uneven and ugly."

Cabello admitted in an interview to Vogue.
7. Making A Nude Lip Statement
Cabello knows how to strike a pose using her nude lips to make the most subtle of statements. As someone who can both level up and down on her makeup look, she is mostly seen wearing nude lipsticks but looking flawless nonetheless.
Nude lip colors are a good choice when you want to strike the no-makeup makeup look, or you simply want to keep things light and pretty. Good for us, we have Cabello to learn from in this department.
8. Keep Your Highlighter Close
Ever wonder what the reason behind that glow on Cabello's face is? She's got her highlighter game going strong. But for that to work, her makeup artist Ash K. Holmes admits to using Cover FX's new Rose Quartz and Defense Mist on her skin to lock in the moisture and give an overall dewy effect.
However, her makeup experts always make sure that her glam is on point when they are in charge and that her highlighter is in all the right places on her face.
9. Experimentation Is The Key
Cabello is always up for experimentation and trying new makeup tricks whenever she's left on her own. She likes to do things her way, and we all know even that looks breathtakingly good.
"I think that there's such a difference between the makeup that I wear when I'm not working and the makeup that I wear when I am at home."
Her stay-at-home or off-duty make-up routine includes a tinted moisturizer, lip gloss, and mascara. You can keep these three beauty products close whenever you're aiming for a light, indoor look.
10. Motivational Stuff
Every once in a while, she rolls out a post that does not show her face but rather some words of wisdom to serve as inspiration. There is no ignoring that we are all going through one of the most challenging years. Finding moments where we can just breathe and remind ourselves that it will all be okay is a much-needed respite.
While Cabello is big on sharing her pictures and glimpses from her fandom and personal life, she also believes that staying genuine and kind to ourselves and each other is what we need to survive the hard times.