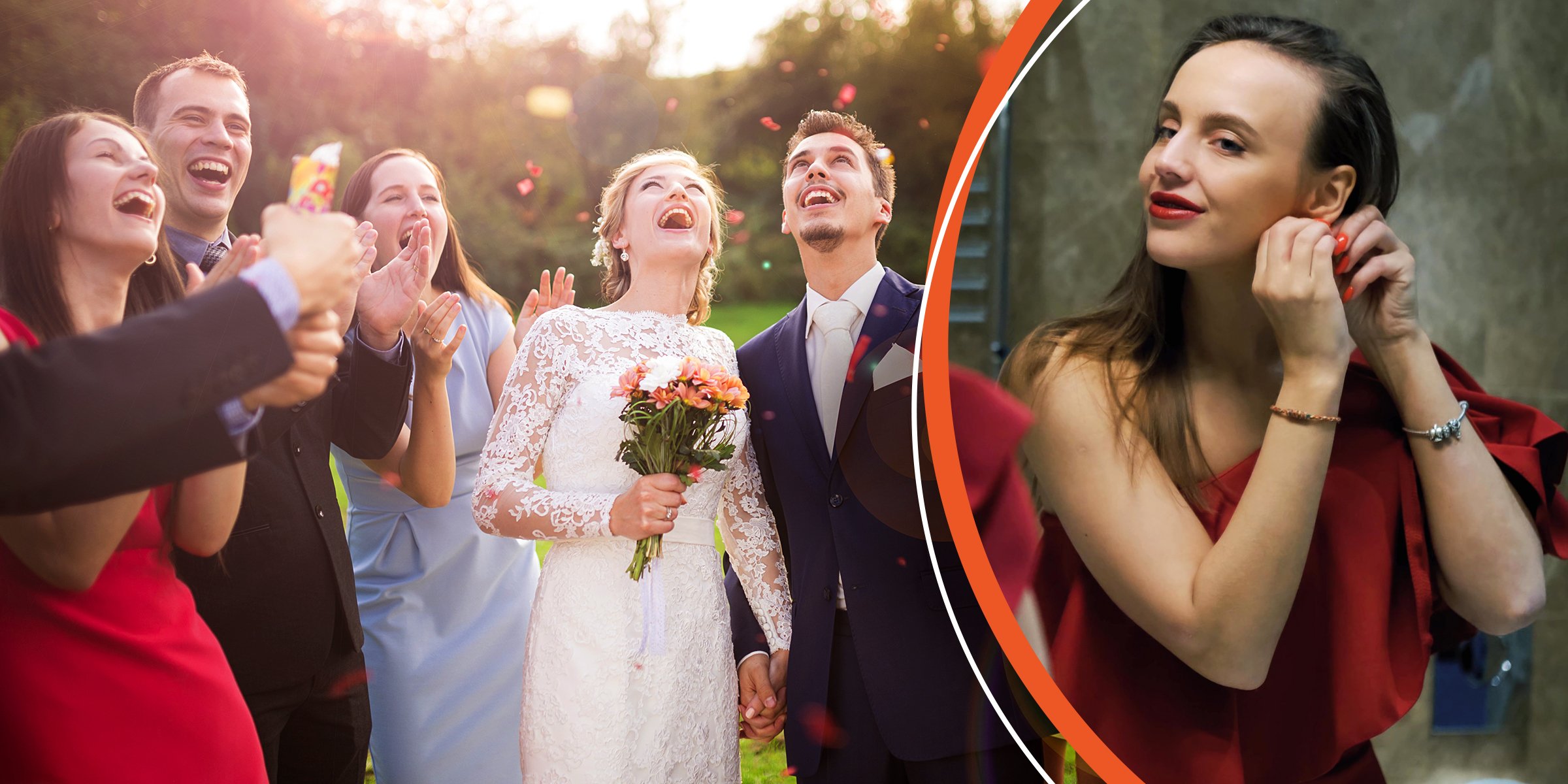 People at a wedding | Woman in a red dress | Source: Shutterstock.com
Can You Wear Red to a Wedding as a Guest? – Rules about and Meaning behind Wearing Red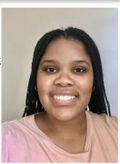 People have divided opinions regarding whether or not you can wear red to a wedding as a guest. While the color symbolizes many things, from luck to seduction, fashion experts have broken down the dos and don'ts.
From fashion editors to bride stylists, different people have joined the conversation about wearing red to a wedding as a guest. While the color has the connotation of seduction, in some cultures, it is encouraged. In other cases, wearing red to a wedding is not advised so that people keep their attention on the bride and groom.
According to rumors, wearing the shade means you have slept with the groom. And while stylists have rounded up tips and tricks for anyone brave enough to pick the color for someone's special day, some brides are just not having it as one woman kicked her sister-in-law out of her wedding.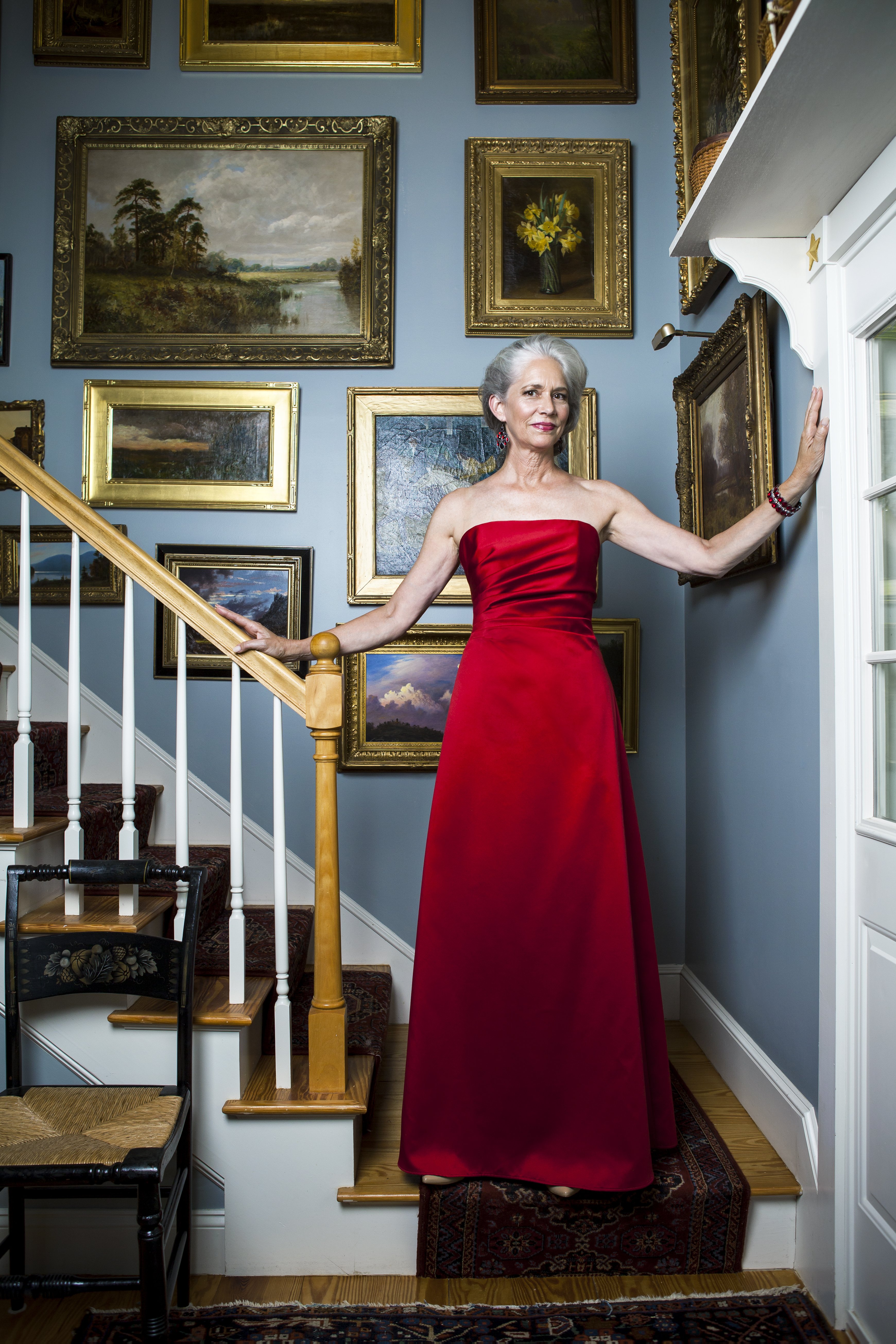 A woman posing for a picture in a red dress | Source: Getty Images
Rules for Wearing Red to a Wedding
While there are no official rules for not wearing red to a wedding, tradition dictates that guests should think twice about wearing the eye-catching color to avoid upstaging the bride and groom. However, Laura Lajiness, a fashion editor at Who What Wear, said, like the color black, rules around wearing red are fading.
The fashion editor noted that red is flattering to most skin tones and is a versatile hue with many shades. Instead, guests should focus on the cut and style of the dress, ensuring that they are wearing something elegant. Gabrielle Hurwitz, a bridal fashion stylist, said:
"We also tend to associate the color red with love, so I can understand why it's tempting to wear it to a celebration of love."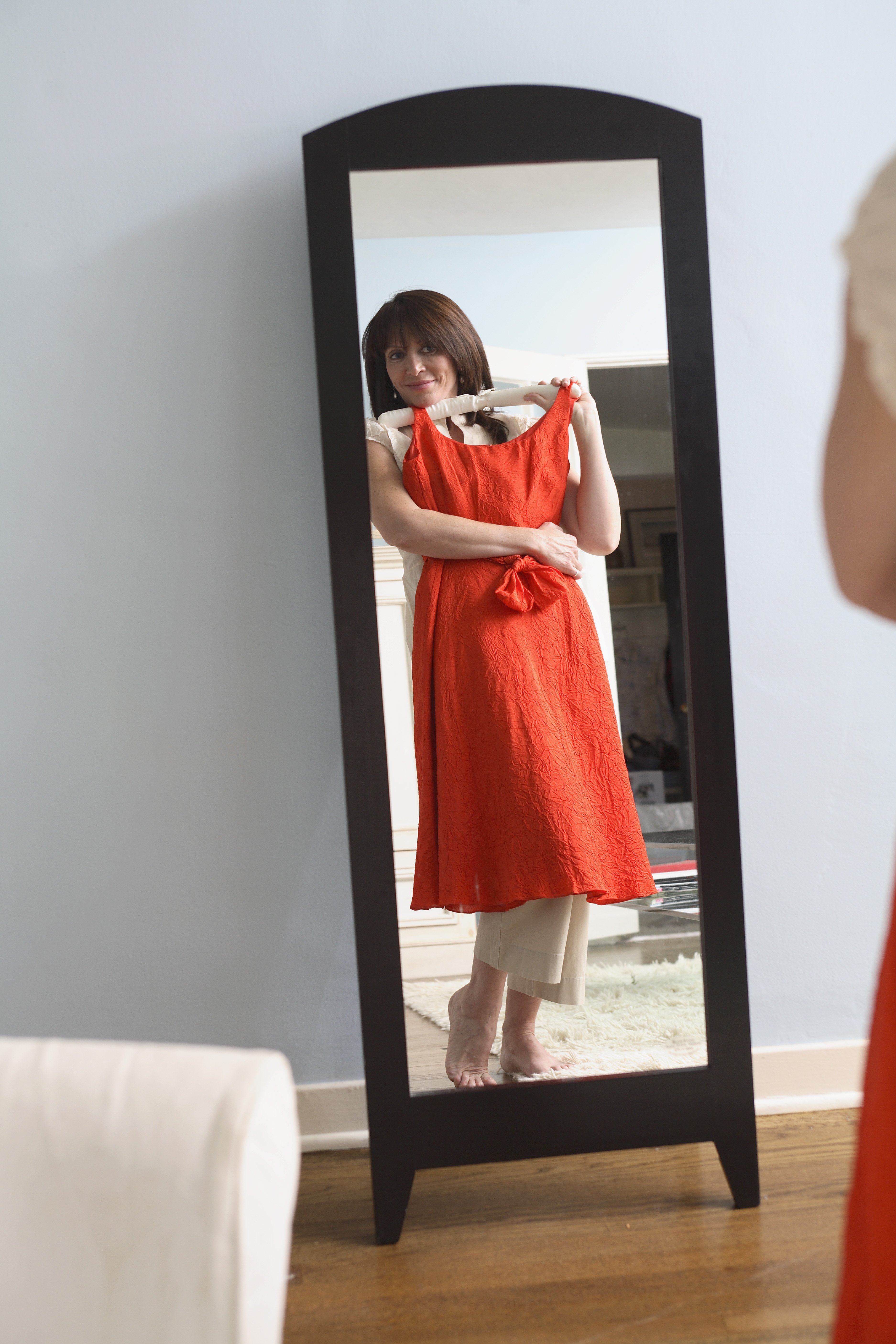 A woman holding a red dress | Source: Getty Images
Hurwitz further said guests wearing red should tone down their attire by minimizing accessories, avoiding statement pieces, and opting for a natural makeup look.
Certain shades of the color work better during certain times of the year as well. Crimson red works better in the winter and for a formal black-tie wedding. Brighter shades of cherry red are a go-to in the spring and summer.
In Some Cases, You Should Not Wear Red
In some non-Western cultures, specifically Indian, Chinese, or South Asian Muslim cultures, wearing red has great cultural significance and is reserved for the bride and groom. The same applies to white, as it is associated with death and mourning. On the other hand, red is encouraged in some South and East Asian cultures, as it symbolizes luck.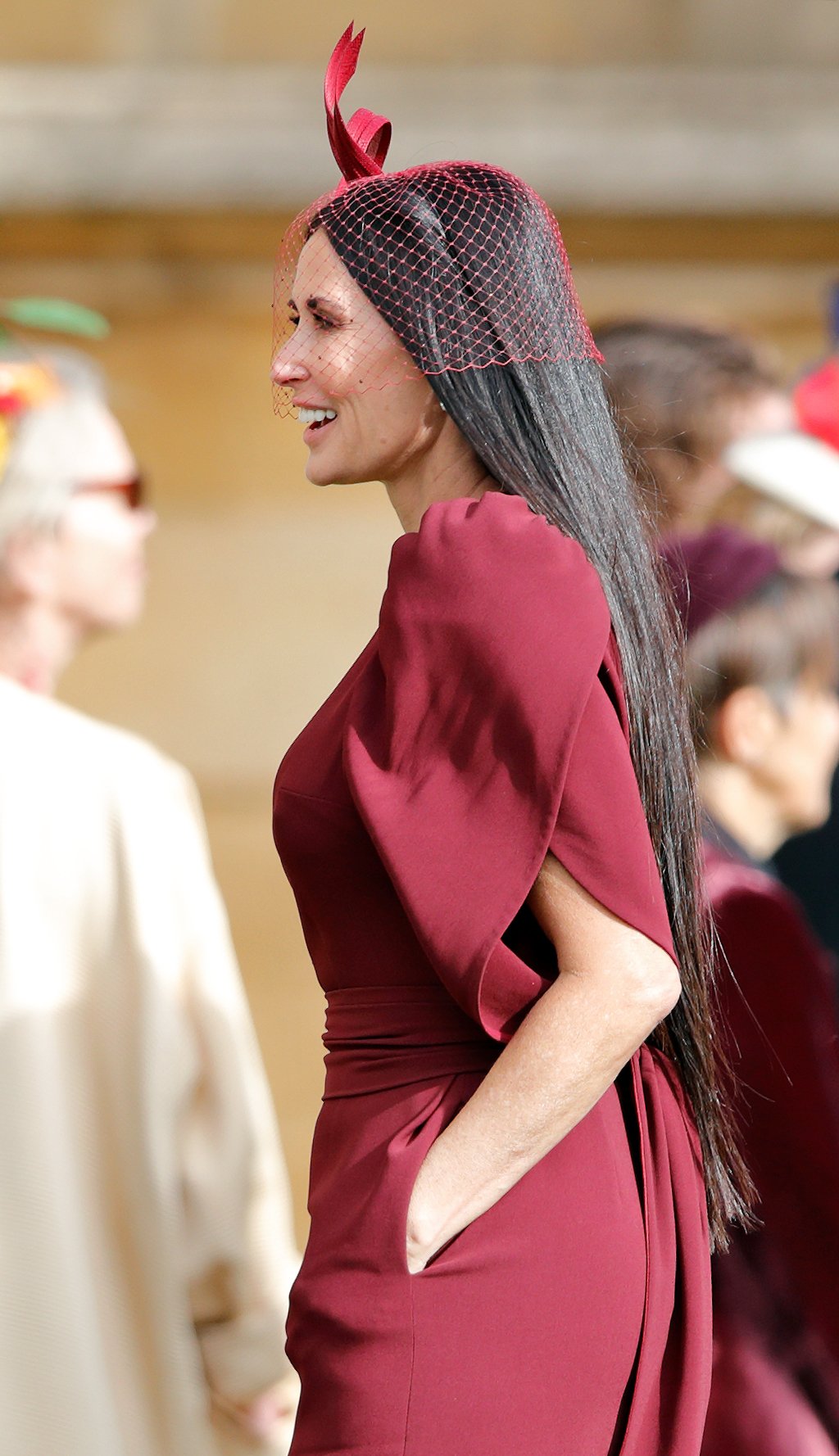 Demi Moore at Princess Eugenie of York and Jack Brooksbank's wedding in England on October 12, 2018 | Source: Getty Images
Members of the culture use the color red as often as members of Western culture use the color white. Hurwitz said guests who wanted to err on the side of caution should avoid wearing the color in cultural settings such as churches and country clubs. But to avoid conflict entirely, the best bet is to ask the bride and groom.
The Meaning of Red in Clothing
Like in some Asian cultures, red also has meaning in other contexts. Color science, a field of study that examines the correlation between colors and people's moods, found that red evokes seduction. Hurwitz said:
"Red is a very vibrant color and can be celebratory, sexy, and fun."
However, according to Leatrice Eiseman, the Pantone Color Institute's executive director, certain shades of red, like one that leans more towards pink or a purple-red, also do the trick, if not better.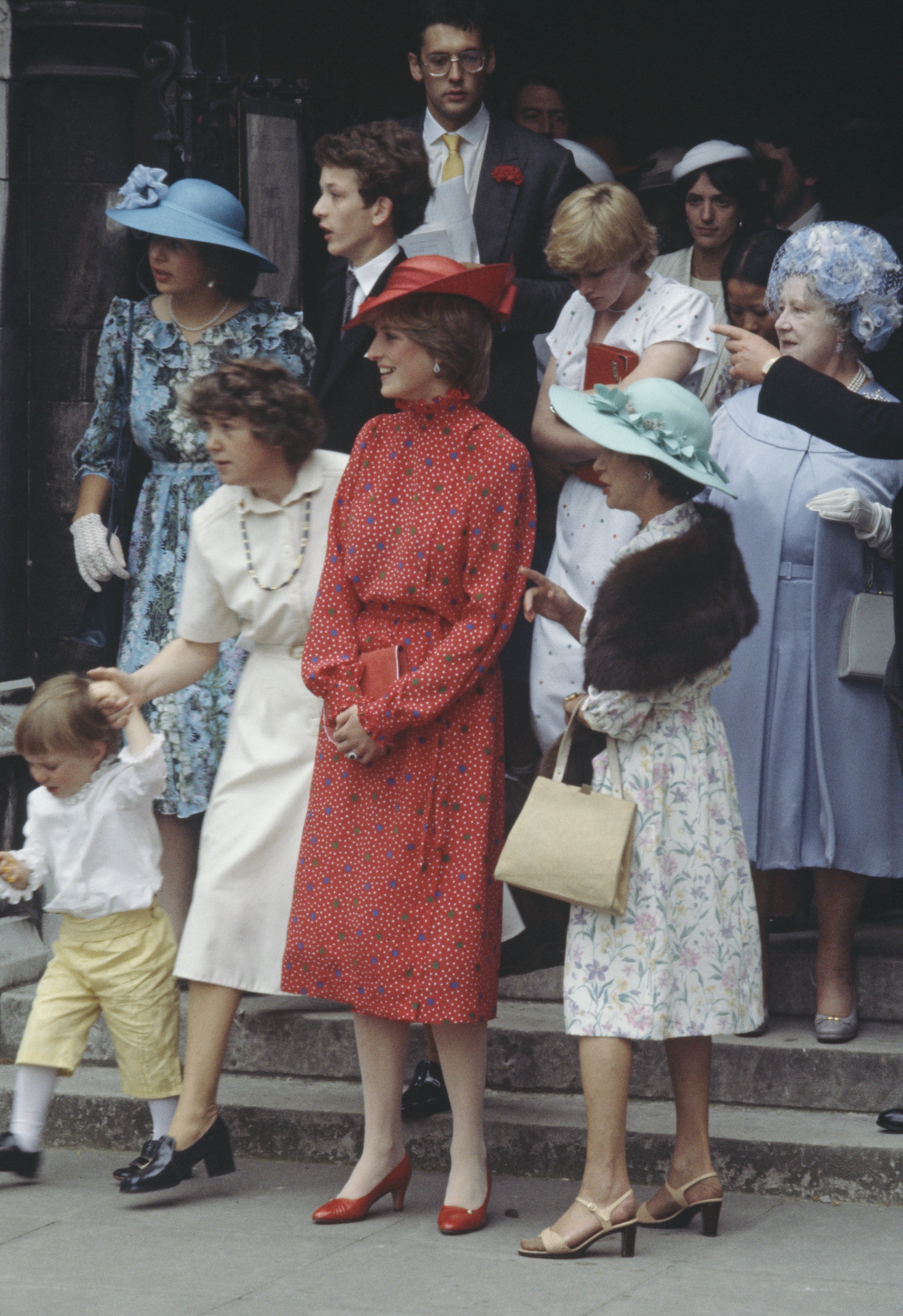 Princess Diana at Nicholas Soames and Catherine Weatherall's wedding in London, on June 14, 1981 | Source: Getty Images
Red is a color of passion and power — something one wears when one wants to stop a room. It's a color that can increase your heart rate, despite being the "obvious choice."
Brides Don't Always Welcome Guests in Red Outfits
Continuing the debate around wearing red to a wedding, a bride took to social media in August 2022 to detail an incident with her sister-in-law. The unnamed bride shared that she was walking down the altar when she turned and realized her sister-in-law had attended her wedding in a red dress. Unhappy, the bride confronted her sister-in-law, which resulted in her exiting the ceremony.
In another incident, a feud between family members led to one cousin threatening to wear red to another cousin's wedding. She did so, hoping to reveal that she had slept with the groom. Celebrities like the late Princess Diana and Demi Moore have also attended weddings in the past in the highly-debated red dress.