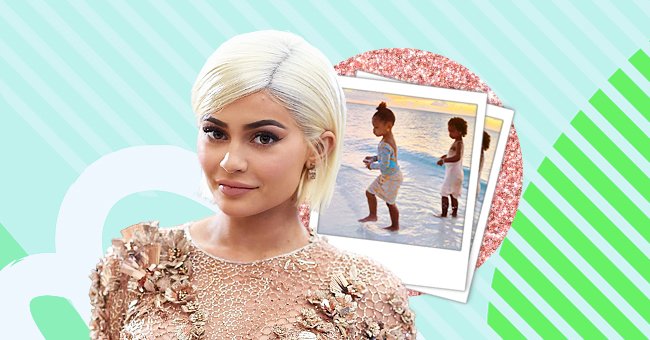 Celeb Kids That Have Stolen Our Hearts
While their parents are working to make their millions, celeb offspring are often the talk of the town. Why? Well, they're cuter and far less problematic than their parents, of course.
Over the last few years, it feels like Hollywood had a baby boom. Every other day another celeb makes headlines for being pregnant or in Drake's case, "hiding his kid from the world"
These mini-celebs are so unaware when they flex on us mere mortals, that we just can't help finding them adorable. Here's some we can't get enough of.
1.7 million IG followers? Check. Jordan collab? Check. Oh and his dad is DJ Khaled. This kid is winning at life.
What's fame without a couple of feuds? Travis & Kylie's daughter is famous enough for Nicki Minaj to already have had beef with her and she's ONLY just turned 3.
With all the drama surrounding the "reveal" of Adonis, there's no way we could forget about him. Not that Drake is giving us a chance with how often he shares snaps of the little man.
Like the typical Kardashian, baby Chi loves the camera flashes and we often see her on Kim's IG feed.
Offset and Cardi B's kid is no stranger to fame, the little girl has 1.5 million IG followers and a Nicki Minaj feud under her belt already.
Much like her other cousins, True is a fan favorite and Koko has no problem posting the little cutie for us to fawn over.
No one can deny that Chrissy Teigen and John Legend make adorable kids. Unsurprisingly, their famous 'rents are often showing them off on instagram.
New mom's LOVE posting their kids on IG and Shay Mitchell is no exception. No surprise since her bundle of joy is so adorable.