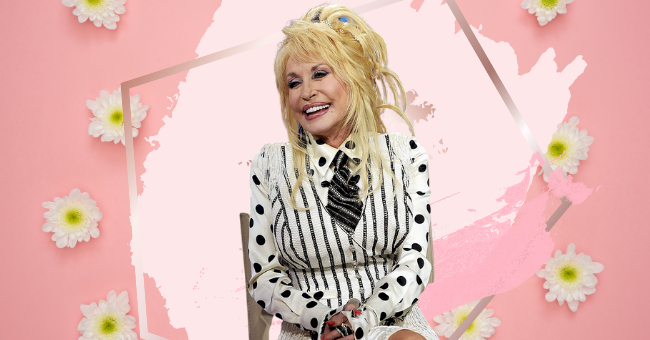 Celebrating Dolly Parton's Top 10 Hits Of All Time
Today we honor Dolly Parton's 75th birthday by acknowledging her unmissable talent. Ms. Dolly's career is long-lived because of her adaptability, but we keep coming back for one reason, the music.
Dolly Parton is one of the greatest singer-songwriters that has graced the world to date. Her timeless tunes stay relevant and loved throughout many generations, and not many people can achieve that.
Dolly has had plenty of hits in her time, and we are sure that she could successfully make more. Here is a list of Dolly Parton's top ten hits while we dream about the possibility of new music from the legend.
I Will Always Love You
This ballad intended to seal a professional relationship's ending makes one of the world's greatest hits. Only Dolly Parton could pull that off and have another iconic vocalist cover it so beautifully years later.
9 To 5
Dolly's writing chops earned her another hit when she wrote the title song for her first feature film. The song became an anthem, earned her Grammy awards, and reached no. 1 in both pop and country charts.
Coat Of Many Colors
The third on our list is a sentimental song that Dolly has pointed out as her favorite many times. This song holds sentiment for Dolly as it references a coat that her mother sewed her as a child.
Jolene
A classic story of a striking femme fatale who may take away the love of your life is a recipe for success. Dolly's lyrics are relatable in this track, even though we wouldn't want to admit it. There's a reason it's a hit.
Islands In The Stream Featuring Kenny Rogers
Islands In The Stream is one of the most iconic duets of all time. The song reached no. 1 on the charts in several countries and prompted a long-lasting partnership between Kenny and Dolly for several years.
Here You Come Again
This song was her 1977 album's title and the first crossover tune to earn her high charting success. If the charts aren't enough to convince you, then the best female country vocal performance Grammy win will.
Two Doors Down
Dolly continued to experiment with her disco crossover for the Here You Come Again album and succeeded. The song was inspired by her stay at a hotel, where she heard people having fun in another room.
It's All Wrong, But It's All Right
The conservative country music crowd had no choice but to embrace Dolly's cheeky lyrics about casual sex. That's just how good of a musician she is. The song surprisingly became Dolly's right no. 1 country hit.
But You Know I Love You
Although this song is a cover done twice before, nobody could deliver it quite like Dolly. Ms. Parton's magical voice and superstar touch bolstered the former no. 2 hit right up to no. 1 in 1981.
Why'd You Come In Here Looking Like That
We all know what it's like to catch a glimpse of someone attractive and instantly be drawn to them. The vibrant song perfectly encapsulates such an encounter's giddy feeling, bringing it to our number ten spot.