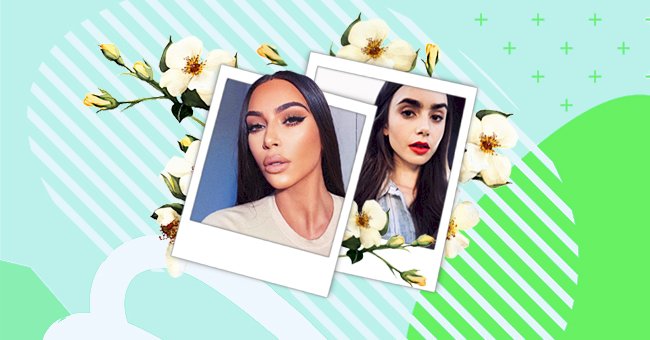 Celebrity Tips & Tricks To Always Take Perfect Looking Selfies
If you're fond of taking loads of selfies but are never fully satisfied with the results, it's time to get some selfie-inspiration straight from the celebrities. Whether it's Lily Collins' perfectly lit car selfie or Kim K's right on angle shot, our favorite Hollywood divas know exactly how to strike a pose and flash.
We'd be lying if we say we're not a fan of the selfie regime (guilty as charged for trying those cute yet absurd Snapchat filters). Taking your own pictures can either be pretty exciting or downright depressing, and there's certainly no in-between.
Whether it involves adjusting the angle and light or reaching for a selfie-stick to capture the moment right, mastering the art of taking a perfect selfie requires practice and persistence. Read on to discover the master tips and tricks used by the most gorgeous celebs to take swoon-worthy selfies.
Get The Lighting Right
The first and foremost rule of knowing how to click celeb-worthy selfies is by getting the lighting perfectly right. An optimized light source will ensure your pictures are clear and captured in their entirety. You should also refrain from standing directly in the way of the light.
Take it from Chrissy Teigen's Instagram tutorial, she suggests opting for natural light or a nice corner where the visibility is maximized. The best time to strike a pose is the golden hour (the last hour before the sun sets and the first hour right after the sun rises).
Flaunt Your Makeup
Who needs those fancy schmancy filters when your makeover is so on fleek, you cannot go wrong with your selfies? Steal a page from Lily Collins' notebook who is often seen capturing her beauty from every possible angle (her car selfies are the best).
The Emily In Paris star is also great at mastering the angle of her pictures. While she's a fan of keeping things natural and focusing more on her posture and finding correct lighting, her makeup moments are every bit stunning.
Go Around In A Circle
J.Lo has taught us a thing or two on how to pose naturally and keep our beauty and fitness in check, but she's just as brilliant at taking pretty selfies. The J.Lo Beauty icon suggests turning around in a circle to find a spot with the best lighting.
Practice Makes Perfect
Kendall Jenner follows some expert tips to master the art of selfies. She's not fond of using filters and endorses staying as natural as possible, sometimes trying out the black and white effects to give the classic vintage feel to her snapshots.
Whether it's her no makeup selfies or moments where her makeup is totally on fleek, Jenner excels at taking pretty pictures. She suggests getting your face angle right, using optimum lighting and practicing to achieve perfection in taking selfies.
Pose, Angle & Flash
Kim K follows some smart tricks to nail her selfies, starting with getting the light and angle right, and cropping tactically to declutter the picture. Another thing she suggests is using a mirror to get your posture and angle balanced, and setting the light source in such a way that it highlights your best features.
Kardashian West thinks that the camera quality plays a significant role in capturing lovely selfies. And if there's something you don't like about the picture, knowing how to crop it matters a lot in determining what the final product will look like. And our advice for you is to take it slow, say cheese and flash!