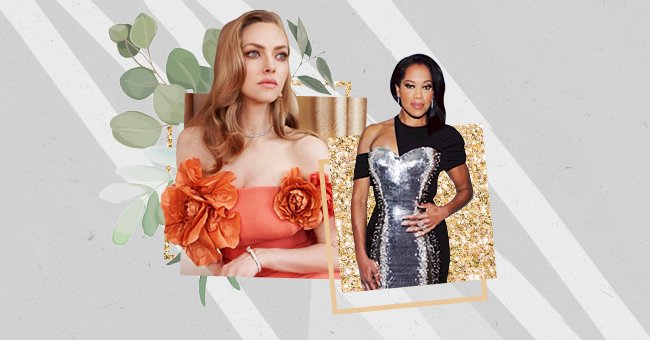 Celebs Prove Gen Z Wrong About Side Parts With These Golden Globes Looks
There is always a fight between Gen Z and Millennials on social media. The latest war happens to be about side parts. Gen Z believes that side parts are old and want millennials to hop on the middle part trend.
Well, for those who believe this, the latest beauty looks from the 78th Golden Globes prove otherwise. With the number of celebrities that showed up in their side parts, we believe that this war should be over. Above all, the looks they came in were undoubtedly stunning!
On the Golden Globes red carpet, Hollywood celebrities once again proved the side part's versatility with their looks. In as much as we love the middle part and how it frames the face, the side part is one look that suits every face shape, and we love how these celebrities styled theirs.
Amanda Seyfried
Celebrity hairstylist Renato Campora transformed Amanda as they opted for '40s Hollywood Glamour with a Modern Twist look. Amanda's hair was side-parted and curled with a 1.5-inch curling iron, with each curl pinned down after cooling.
Her hair was brushed down after the hairpins were removed. The hairstylist finished off her hairstyling with a full-fledged volume texturing spray for additional texture and a second spray to hold it in place.
Anya Taylor-Joy
Anya had her icy platinum-blonde hair pulled into a deep, dramatic side part. The hair covered one eye, with fresh-faced makeup punctuated by a subtle smoky eye and a crisply-defined rose-mauve lipstick.
Celebrity hairstylist Gregory Russell ensured that her hair was softly polished, side-parted, and curled at the ends in a 1970s Jerry Hall-inspired hairstyle.
Regina King
When you're all dressed up in forty thousand sequins and over two million dollars worth of jewelry, you just have to make sure that your hair is as simple as it can be.
Regina and her hairstylist, Larry Sims, did just this! They parted her hair on the side while adding volume to her look without letting the hair steal her dress's shine.
Lily Collins
Lily Collins's voluminous curls were reminiscent of the '70s. The celebrity hairstylist Gregory Russell who is Pureology global artistic ambassador, worked his magic once again.
He used a combo of Conair brushes and ghd hot tools to set her bouncy curls. To keep it in place, he whipped out the Pureology Lock It Down Hairspray.
Zuri Hall
Zuri had her hair styled in a sleek side-parted all-back low ponytail by hairstylist Kymm's Creations. The hair complemented her red two-piece that showed off her abs.
The stylist opted for a soft silk press and custom sewn-in ponytail. She used two and a half bundles of extensions from her brand known as the SS Soft Curly Hair.
Sofia Carson
Sofia Carson turned heads with her Giambattista Valli dusty rose and maroon gown. The gown featured an exaggerated bow detailing on the shoulder.
However, it was her elaborate updo by Caile Noble that caught our eyes. Her hair was secured with pins and finished with Garnier's Sleek & Shine six dollars Anti-Frizz Serum.
Emma Corrin
While her glam team may have been inspired by Pierrot the Clown and Twiggy, the clown-like figure familiar with French pantomime, her hair was worth noting as inspiration for her look.
Emma Corrin's short bob was styled simply by hairstylist Daniel Martin with a deep side part. Her hair was brushed back on either side and tucked behind the ears.
Kate Hudson
Kate glammed up for the Golden Globes in a silk cady, custom-made Louis Vuitton gown. The gown also featured falling draped sleeves in satin duchess, embroidered with sequins and glass beads.
She also wore LV heels and iced herself in Bulgari jewelry. Seeing as her dress had vintage vibes, she opted for modern-looking side-parted hair. Her hair was off the shoulder and allowed the dress to shine.
Gal Gadot
It was easy to see that old Hollywood glam ruled the red carpet. Gal Gadot also opted for the same with a hair full of bouncy curls parted to the side.
Her hairstylist, Mark Towsend, added volume to her hair before blow-drying and curling the hair. Her hair was further held in place with a spritz hairspray. Lastly, to finish off her looks, she opted for bright red lipstick and strappy heels.