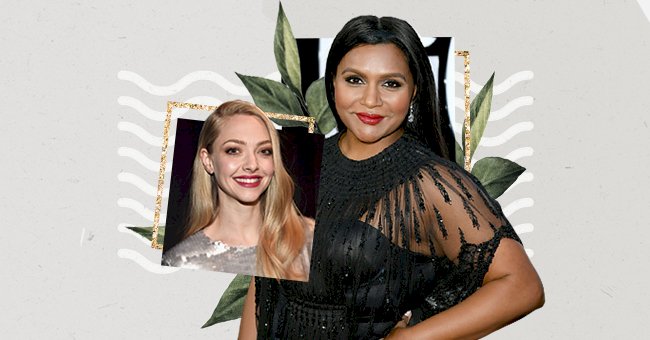 Celebs Who Successfully Hid Their Pregnancies
It isn't uncommon to post happy news on your socials these days; the world is more connected than ever. However, celebrity news works a little differently. Anything they post or share immediately becomes a topic of discussion.
However, in the era of highly publicized gender reveals and mommy influencing, everyone has something to say about babies. Celebrity babies, therefore, do get more media attention even before their first birthday.
Perhaps it's genuine curiosity from fans. Some celebrities do not mind sharing their lives. However, others are warier. There are a lot of stars who have kept their kids under cover of secrecy. Scroll below to find out how these celebs beat the ever-watching eye of Hollywood media.
Eva Mendes and Ryan Gosling
This beautiful couple has only given hints about their two children. The happy family managed to keep both pregnancies and birth under wraps. However, Mendez gave a brief interview on motherhood, while Gosling thanked his daughters during a 2017 Golden Globes acceptance speech.
Vincent Kartheiser and Alexis Bledel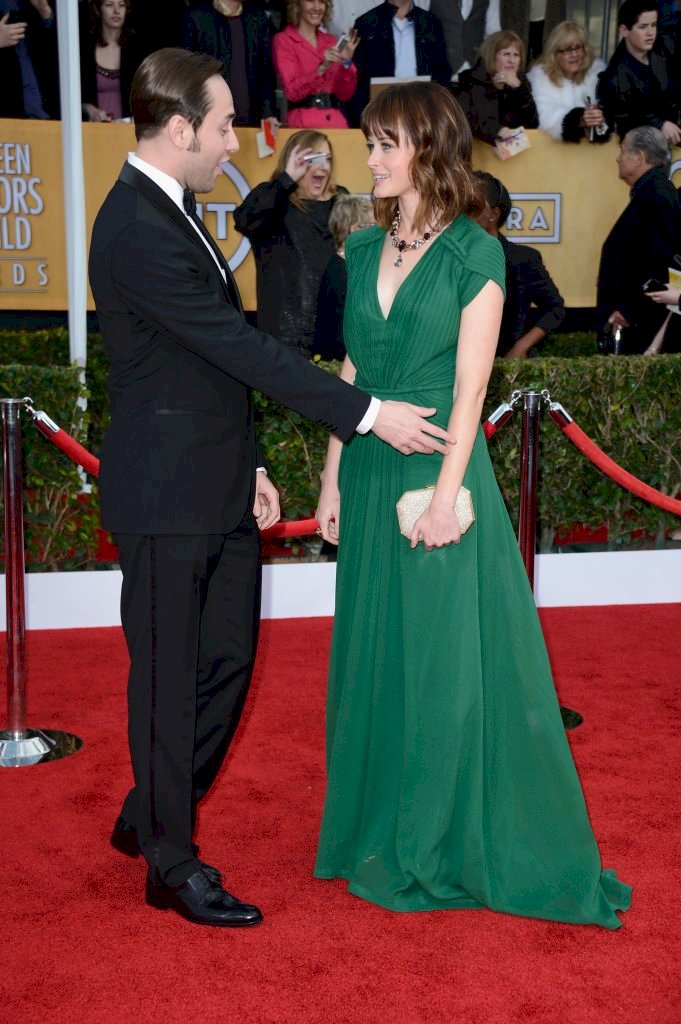 Vincent Kartheiser and Alexis Bledel at the 19th Annual Screen Actors Guild Awards Photo: Getty Images
Privacy is the name of the game for Bledel and Kartheiser. The actors are super quiet about their relationship and extended the same when it came to their child. The world had no idea about the little tot until Bledel's "Gilmore Girls" co-star Scott Patterson talked to Glamour that the actress was a mum. The couple confirmed to People news of their baby but added that they would release no other details.
Blake Lively and Ryan Reynolds
It might seem like you know everything about this couple, but you may be wrong. Lively and Reynolds kept the birth of their daughter under wraps. However, Lively flaunted her belly for lifestyle sit Preserve, who were celebrating family.
Nothing else was revealed until Page Six broke the news of the stars welcoming their daughter. However, a rep for the stars refused to comment on the news of her birth. Reynolds later revealed his daughter's birthday on her first birthday. After, the two also kept their second child's birth under the radar.
Leighton Meester and Adam Brody
For those who lived in the era of teen shows like "The OC" and "Gossip Girl," the marriage of Meester and Brody was a match made in heaven. However, the two kept their relationship quiet and handed the same treatment to the birth of their child. Meester appeared on a red carpet with a visible baby, and later the sweet family was spotted hiking.
McCaulay Culkin and Brenda Song
Culkin and Song were romantically linked since 2017. Moreover, Culkin was vocal about starting a family with the actress. However, Song's pregnancy was kept out of the media's eye until the birth of their child.
Jenny Slate
Jenny Slate gave her fans a sweet surprise during her appearance on "Late Night With Seth Meyers." The actress, who is engaged to Ben Shattuck, showed off her baby bump and revealed she was about four days away from her birth date. Soon after, Slate gave birth and described motherhood as the most meaningful thing that happened to her.
Constance Wu
All that is publicly known about Wu's child is that's he gave birth around 2020. Wu is very private, having listed her Instagram and Twitter profiles as defunct. E! News was the first to report that Wu and her boyfriend Ryan Kattner had a daughter.
Natalie Dormer and David Oakes
Natalie Dormer during the International Women's Day March Photo: Getty Images
Dormer broke the news of her child's arrival through a joke during her appearance on a 2021 podcast episode. By then, the Game of Thrones star had given birth to her daughter three months before.
Amanda Seyfried and Thomas Sadoski
The Mank actress and Sadoski both confirmed the news of their bundle of joy back in September 2020. Until then, they had been keeping the birth under wraps.
Rooney Mara and Joaquin Phoenix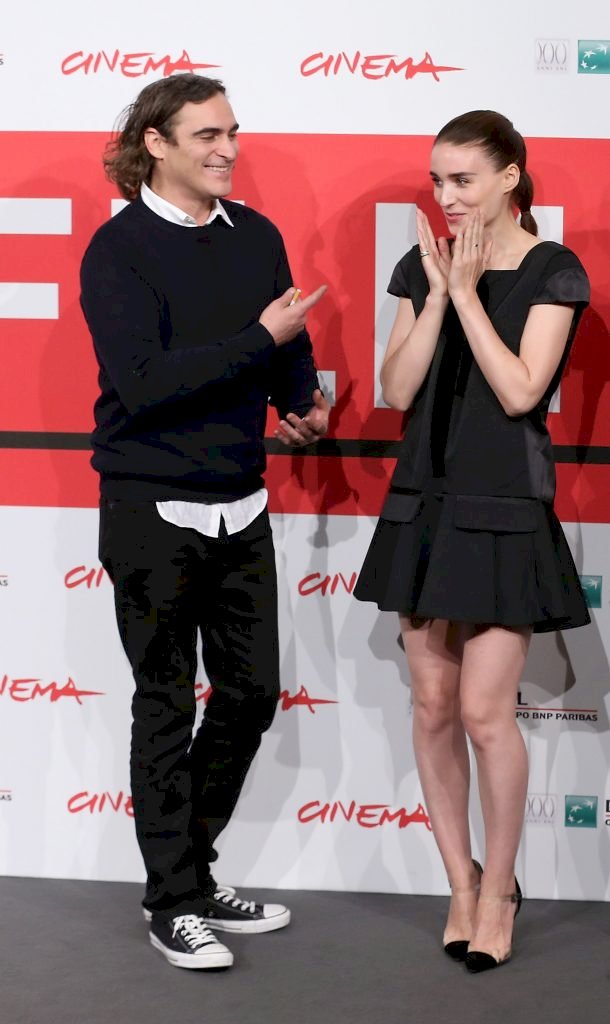 Joaquin Phoenix and Rooney Mara during the 8th Rome Film Festival. Photo: Getty Images
Mara and Phoenix did not give even the slightest clue about expecting a little one. The news only broke when filmmaker Victor Kossakovsky informed the media during the Zurich Film Festival in September 2020 that the actor could not promote the film as he had had a baby.
Jessica Chastain and Gian Luca Passi de Preposulo
The two-time Oscar nominee and her husband welcomed a baby in 2018. A source spilled the news to US when the actress was spotted with a baby stroller on the set of an upcoming movie. Moreover, the star was spotted with a baby carrier in March 2020, fuelling rumors that she had secretly given birth to a second child.